Sports
Difference maker for EWU men's basketball: Venky Jois
Thu., Nov. 8, 2012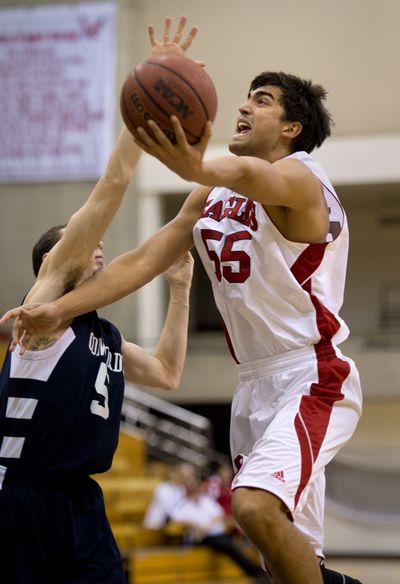 All those rebounds that left Reese Court at the end of last season? The Eagles expect Venky Jois to get more than his share.
The freshman from Australia is "extremely athletic and a jumping machine," EWU head coach Jim Hayford said.
The 6-foot-7, 220-pound Jois is lean, but still has 10 pounds on last year's center and top rebounder, Cliff Ederaine. Jois was the South East Australian Basketball League Youth Player of the Year in 2011, an award previously won by Patty Mills and Andrew Bogut.
He also participated in swimming, soccer, Australian rules football, cross country and track and field.
"Even though he's a freshman, Venky brings great maturity and leadership to the program," Hayford said.
Jois, 19, says that "Whether it's boards or points, hopefully I can make an impact."
Local journalism is essential.
Give directly to The Spokesman-Review's Northwest Passages community forums series -- which helps to offset the costs of several reporter and editor positions at the newspaper -- by using the easy options below. Gifts processed in this system are not tax deductible, but are predominately used to help meet the local financial requirements needed to receive national matching-grant funds.
Subscribe to the sports newsletter
Get the day's top sports headlines and breaking news delivered to your inbox by subscribing here.
---