News > Features
Your week
Mon., Nov. 12, 2012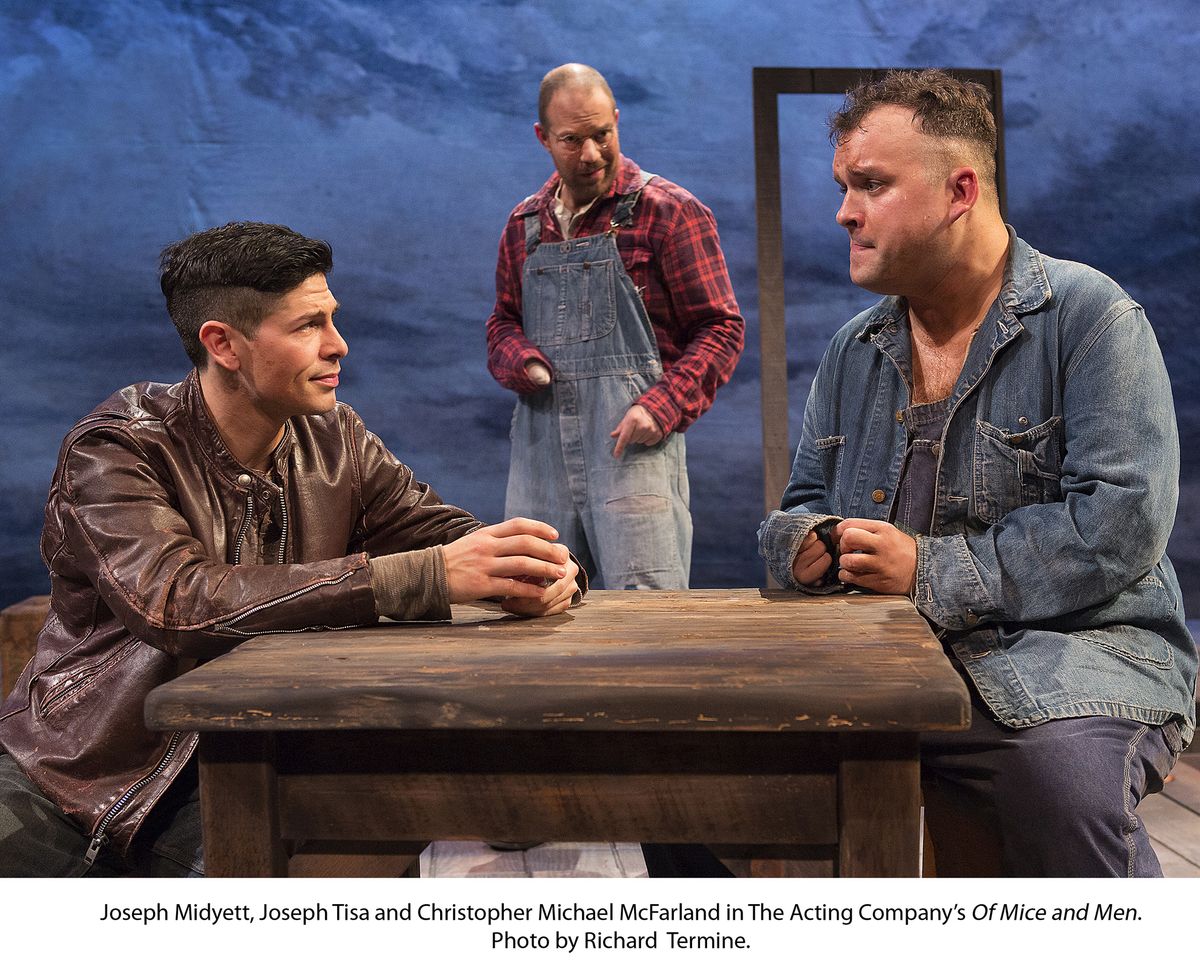 "Of Mice and Men" will be staged today at the Fox.
Your Food
It's all about the sides. Make sure your Thanksgiving table has substantial side dishes so all of your guests will have something delicious to eat, no matter their dietary needs. We have gathered suggestions for vegan, vegetarian, dairy-free and gluten-free dishes that will appeal to almost everyone. Also, On Tap writer Rick Bonino takes a look at how the new liquor stores are catering to beer lovers, updates us on new local breweries and takes a look at the winter brews that are hitting shelves.
Find recipes and news in Wednesday's Food section.
Your fun
On CD
Susan Boyle, "Standing Ovation: The Greatest Songs From the Stage"
Christina Aguilera, "Lotus"
The Rolling Stones, "GRRR!"
Green Day, "Dos"
Soundgarden, "King Animal"
Kid Rock, "Rebel Soul"
Deftones, "Koi NoYokan"
On DVD
"Brave"
"Savages"
"The Watch"
In theaters
"Breaking Dawn Part 2"
"Lincoln"
On TV
Today: "Top Gear" crashmeister Richard Hammond takes us through 50 years of Bond cars. 5:30 p.m. and 9:30 p.m., BBC America.
Tuesday: Chris Klein guests as Jimmy's long-lost brother on "Raising Hope." 8 p.m., Fox.
Wednesday: Stacy Keach – playing Marty's dad – is coming to Thanksgiving dinner on "The Neighbors."
Thursday: Chandra Wilson (Dr. Bailey) uses "Grey's Anatomy" to tell the world about Cyclic Vomiting Syndrome, an up-to-now little known condition that her daughter has. 9 p.m., ABC.
Friday: In the miniseries "Raised Wild," a British anthropologist investigates cases of children being reared without human contact. Tonight's episode looks at a man from Uganda who lived with vervet monkeys after his mother died when he was young. 9 p.m., Animal Planet.
Saturday: A mall Santa Claus plays Cupid on "Matchmaker Santa." 8 p.m., Hallmark Channel.
Sunday: Ken Burns turns his cinematic attention to the Great Depression with "The Dust Bowl"; Part II airs the following night. 7 p.m., KSPS; 8 p.m., KCDT.
On stage
"Of Mice and Men," today, Martin Woldson Theater at the Fox
"Disney on Ice: Dare to Dream," Wednesday through Sunday, Spokane Arena
David Sedaris, Wednesday, Martin Woldson Theater at the Fox
Around town
Welcome Home, a Veterans Day Celebration, today, Felts Field
"Legend of Ahhhhs," today, Garland Theatre
Local journalism is essential.
Give directly to The Spokesman-Review's Northwest Passages community forums series -- which helps to offset the costs of several reporter and editor positions at the newspaper -- by using the easy options below. Gifts processed in this system are not tax deductible, but are predominately used to help meet the local financial requirements needed to receive national matching-grant funds.
Subscribe now to get breaking news alerts in your email inbox
Get breaking news delivered to your inbox as it happens.
---