News > Features
Your week
Mon., Nov. 19, 2012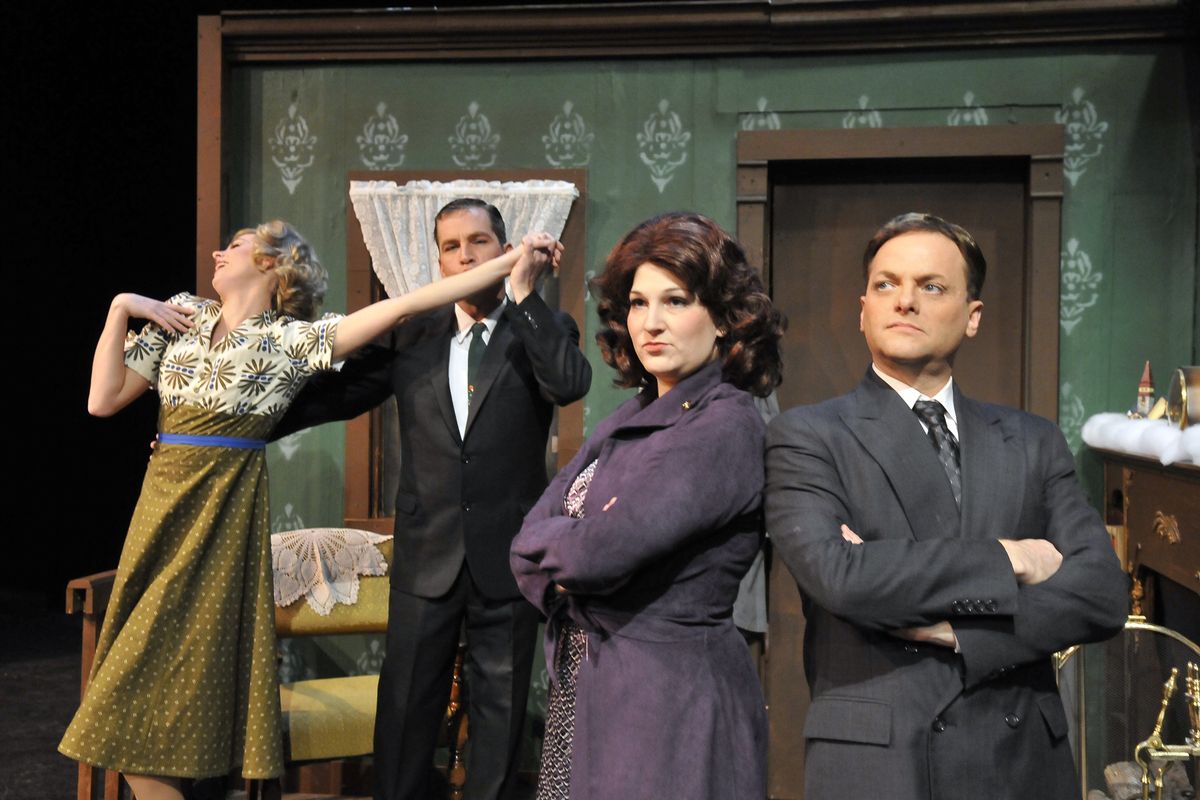 Civic Theatre's production of "White Christmas" runs through Dec. 21. (Jesse Tinsley)
Your food
The pies are made and the bird is in the oven, now it is time to dig through the advertisements and make your holiday shopping plans. On Wednesday, we'll share a guide to help you pick the perfect food or cookbook for everyone on that list. Also, correspondent Cindy Hval has gathered advice from local wine experts for the perfect wines to serve with Thanksgiving dinner.
Your fun
On CD (Tuesday)
"Pink Friday: Roman Reloaded – The Re-Up," Nicki Minaj
"The Definitive Collection," Sarah Vaughn
On DVD
"The Expendables 2"
"Ken Burns: The Dust Bowl"
"The Replacements – Color Me Obsessed: A Film About The Replacements"
In theaters (opening Wednesday)
"Life of Pi"
"Red Dawn"
"Rise of the Guardians"
On TV
Monday: On "Hawaii Five-O," will McGarrett's sister Mary find out their mom is alive? 10 p.m. CBS.
Tuesday: We go back in time with the "Happy Endings" gang. 9 p.m. ABC
Wednesday: Sister Eunice's past is revealed on "American Horror Story Asylum." 10 p.m. FX
Thursday: Director Spike Lee pays tribute to Michael Jackson's "Bad." 9:30 p.m. ABC
Friday: We bid goodbye to "iCarly" and her pals with an hourlong series finale. 8 p.m. Nickelodeon
Saturday: Join Indy, Marian and gang as they battle alien-seeking Russians on "Indiana Jones and the Kingdom of the Crystal Skull." 8 p.m. NBC
Sunday: Lindsay Lohan as Elizabeth Taylor? We'll see if she can pull it off in "Liz & Dick." 9 p.m. Lifetime
On stage
"Little Drummer Boy," through Dec. 15, Lake City Playhouse
"White Christmas," through Dec. 21, Spokane Civic Theatre
John de Lancie, Friday and Saturday, Interplayers
"A Closer Walk With Patsy Cline," concludes Saturday, Spokane Civic Theatre
Coeur d'Alene Summer Theatre's "Cool Yule," Nov. 23-Dec. 31, Coeur d'Alene Resort
On the town
Downtown Christmas Tree Lighting and Parade, Friday, Coeur d'Alene
Handmade Ornament Show, Tinman Gallery, Friday-Sunday
Local journalism is essential.
Give directly to The Spokesman-Review's Northwest Passages community forums series -- which helps to offset the costs of several reporter and editor positions at the newspaper -- by using the easy options below. Gifts processed in this system are not tax deductible, but are predominately used to help meet the local financial requirements needed to receive national matching-grant funds.
Subscribe now to get breaking news alerts in your email inbox
Get breaking news delivered to your inbox as it happens.
---