News > Features
Your week
Mon., Nov. 26, 2012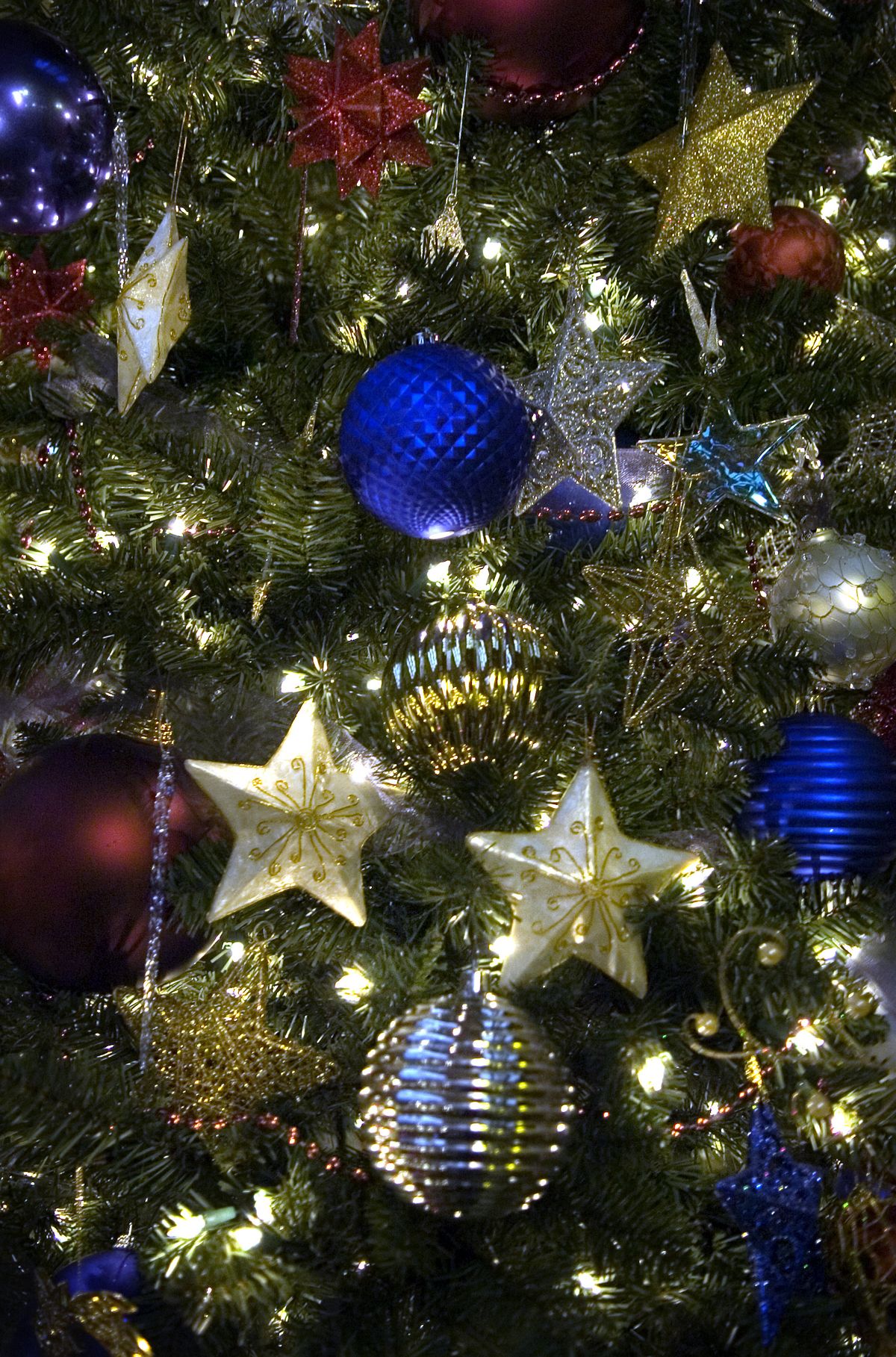 Christmas Tree Elegance begins Wednesday at the Davenport Hotel. (File)
Your food
Jars aren't just for holding collections of nails or screws in the garage. Repurpose jars into a fun way to serve salads and casseroles. Also, senior correspondent Jim Kershner checks out The Cellar at 317 Sherman – the Coeur d'Alene restaurant formerly known as the Wine Cellar with a new location and menu.
Find more food news and recipes in Wednesday's Food section.
Your fun
On CD (Tuesday)
Alicia Keys, "Girl on Fire"
Asia, "Resonance"
Michael Bublé, "Christmas: Special Edition"
On DVD (Tuesday)
"The Day"
"Lawless"
"ParaNorman"
In theaters (Friday)
"The Collection"
"Killing Them Softly"
On TV
Today: Guest host Jenny McCarthy and the "Extreme Makeover: Home Edition" team head to Knoxville, Tenn. 9 p.m., ABC.
Tuesday: Olympic gold medalist Misty May-Treanor takes Ryan (Matthew Perry) to the beach to play volleyball and meet girls on "Go On." 9 p.m., NBC.
Wednesday: The Huntress (Jessica De Gouw) – mob boss Frank Betinelli's daughter – arrives in Starling City and Oliver is smitten on "Arrow." 8 p.m., CW.
Thursday: "The Tenors: Lead With Your Heart" features the Canadian singers performing in Las Vegas. 7 p.m., KSPS.
Friday: "Raised Wild" profiles a Fijian man who was kept in a chicken coop as a child because his parents thought he was mentally challenged. 9 p.m., Animal Planet.
Saturday: An entomologist battles guerillas and giant fire-breathing wasps as she searches for her father in the jungles of Belize on "Dragonwasps." 9 p.m., Syfy.
Sunday: Season 3 of "Boardwalk Empire" comes to a close with Nucky sacrificing a key asset in an effort to retake control of Atlantic City. 9 p.m., HBO.
On stage
"It's a Wonderful Life," opens Thursday, runs through Dec. 30, Interplayers Theatre
Celtic Thunder, Friday and Saturday, Northern Quest Resort & Casino
"An Evening With Georgia O'Keefe," Friday, Spartan Theater, Spokane Falls Community College
Mickey Avalon, Friday, Knitting Factory
"The Trial of Ebenezer Scrooge," Friday through Dec. 16, Ignite! Community Theatre
Around town
Christmas Tree Elegance, Wednesday through Dec. 8, Davenport Hotel
Words, Woods and Wine: An Evening With Jess Walter, Thursday, Barrister Winery
Local journalism is essential.
Give directly to The Spokesman-Review's Northwest Passages community forums series -- which helps to offset the costs of several reporter and editor positions at the newspaper -- by using the easy options below. Gifts processed in this system are not tax deductible, but are predominately used to help meet the local financial requirements needed to receive national matching-grant funds.
Subscribe now to get breaking news alerts in your email inbox
Get breaking news delivered to your inbox as it happens.
---