News > Idaho
Police identify shooting suspect
Buquet, 19, killed after rampage through CdA
Mon., Oct. 1, 2012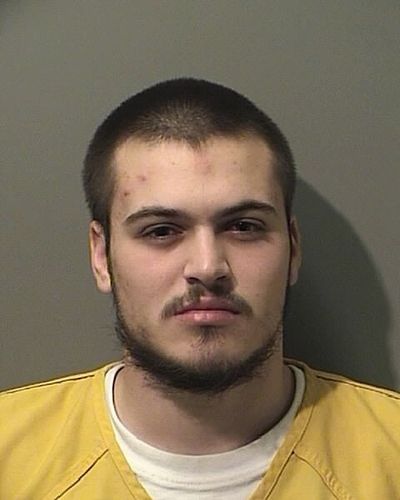 The suspect in Saturday's shooting in Coeur d'Alene has been identified as Christian Nicholas Buquet, also known as Christian Nicholas Mallon, 19, of Hayden.
Buquet was shot and killed by police Saturday after he shot another man and then fired a gun at officers and civilians as he drove through Coeur d'Alene, authorities said.
According to a release from the Kootenai County Sheriff's Department, Buquet had one previous arrest for attempted robbery in 2011.
The man police say Buquet shot has been identified as Frank James, 29, of Coeur d'Alene.
The release did not give James' condition, but said he is still a patient at Kootenai Medical Center after undergoing emergency surgery Saturday. A hospital spokeswoman said she could not confirm if James was a patient there. Witnesses said the victim had been shot in the chest.
Officers were still processing at least five crime scenes around town Sunday after the shooting that began just before 11 a.m. Saturday near 11th Street and Lakeside Avenue.
One witness said he saw the shooter get out of the front passenger-side seat of a stopped vehicle and fire two shots from a handgun at a man in the back seat. The female driver and the shooting victim fled the vehicle, which the shooter then used to try to escape. As he took off, he fired about four more rounds at bystanders.
Kootenai County sheriff's Maj. Ben Wolfinger said the suspect fled eastbound on Mullan Avenue, then down Coeur d'Alene Lake Drive, repeatedly firing his gun at officers and people in town. The man lost control of his car near Higgens Point and exchanged fire with officers. He was shot and killed, police said.
It is unknown what precipitated the original shooting incident. The names of involved officers have not yet been released.
Local journalism is essential.
Give directly to The Spokesman-Review's Northwest Passages community forums series -- which helps to offset the costs of several reporter and editor positions at the newspaper -- by using the easy options below. Gifts processed in this system are not tax deductible, but are predominately used to help meet the local financial requirements needed to receive national matching-grant funds.
Subscribe now to get breaking news alerts in your email inbox
Get breaking news delivered to your inbox as it happens.
---