News > Obituaries
Obituary: Stone, Carole (Barrett)
Age 65
Wed., Oct. 24, 2012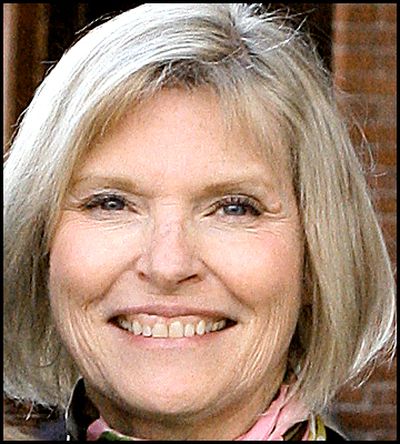 STONE, Carole (Barrett)

Passed away suddenly on October 12, 2012.
She was born on April 29th., 1947 in Bend, Oregon to John and Genevra Barrett.
She was the oldest of four children and she loved and cared for her siblings John, Pat, and Gary Barrett.
Carole graduated from University High School in the Spokane Valley in 1965 and graduated from the University of Idaho in 1969 with her degree in Education.
She also met and married her best friend, Donald G. Stone on August 23rd 1969.
After four years at Mountain Home AFB, Idaho, where she also taught, they moved to Spokane in 1976 when Don joined the Paine Hamblen Law Firm.
For 34 years Carole taught grade levels ranging from K-12, with many years at Central Valley High School before retiring in 2005.
Carole will always be remembered for her ability to teach and inspire others and the way that she would selflessly care for others and give them unconditional love and support when they needed it.
Don and Carole had two children Nathan Stone and Suzanne (Zanna) Stone Grandinetti.
Carole was a devoted wife and mother.
Whether it was helping for a ballet recital, explaining the meaning of Shakespeare, or cheering at a baseball game, Carole was always actively supporting and involved with her children.
Her involvement and love carried on to her grandchildren who light up at the thought of their Nana and who will miss her being at their games or walking the beach on Lopez Island.
She cared about the lives and success of her students and she inspired so many.
Carole spent the last seven years enjoying retirement, spending time with her family, traveling with her husband, and spending time helping her family, children, and grandchildren.
She is survived by her husband (Don Stone), her children Zanna Grandinetti (Rob Grandinetti), Nathan Stone (Kate Mattson), brothers Gary, John, and Pat (Debra), grandchildren Delaney, Aeden, Elliana, Samantha, Blakely and Graham.
She is joining her mother (Genevra), and father (John) in heaven and taking her place as one of the angels that will continue to look down and take care of her family and wait for them to be with her.
There will be a Vigil held at Hazen and Jaeger Valley Funeral Home, 1306 N. Pines Rd., Spokane Valley, WA at 6:00 pm on Thursday, October 25th, and a Mass of Christian Burial will be held at St. Mary's Catholic Church at 1:00 pm on Friday, October 26th.
Interment will be at Center Church on Lopez Island, WA at 10:30am on November 2nd.
In lieu of flowers memorials may be made to Gonzaga Preparatory School, 1224 E. Euclid, Spokane, WA 99207.
Local journalism is essential.
Give directly to The Spokesman-Review's Northwest Passages community forums series -- which helps to offset the costs of several reporter and editor positions at the newspaper -- by using the easy options below. Gifts processed in this system are not tax deductible, but are predominately used to help meet the local financial requirements needed to receive national matching-grant funds.
Subscribe now to get breaking news alerts in your email inbox
Get breaking news delivered to your inbox as it happens.
---