News > Pacific NW
Billy Idol worshipper's dream comes true
Sun., Oct. 28, 2012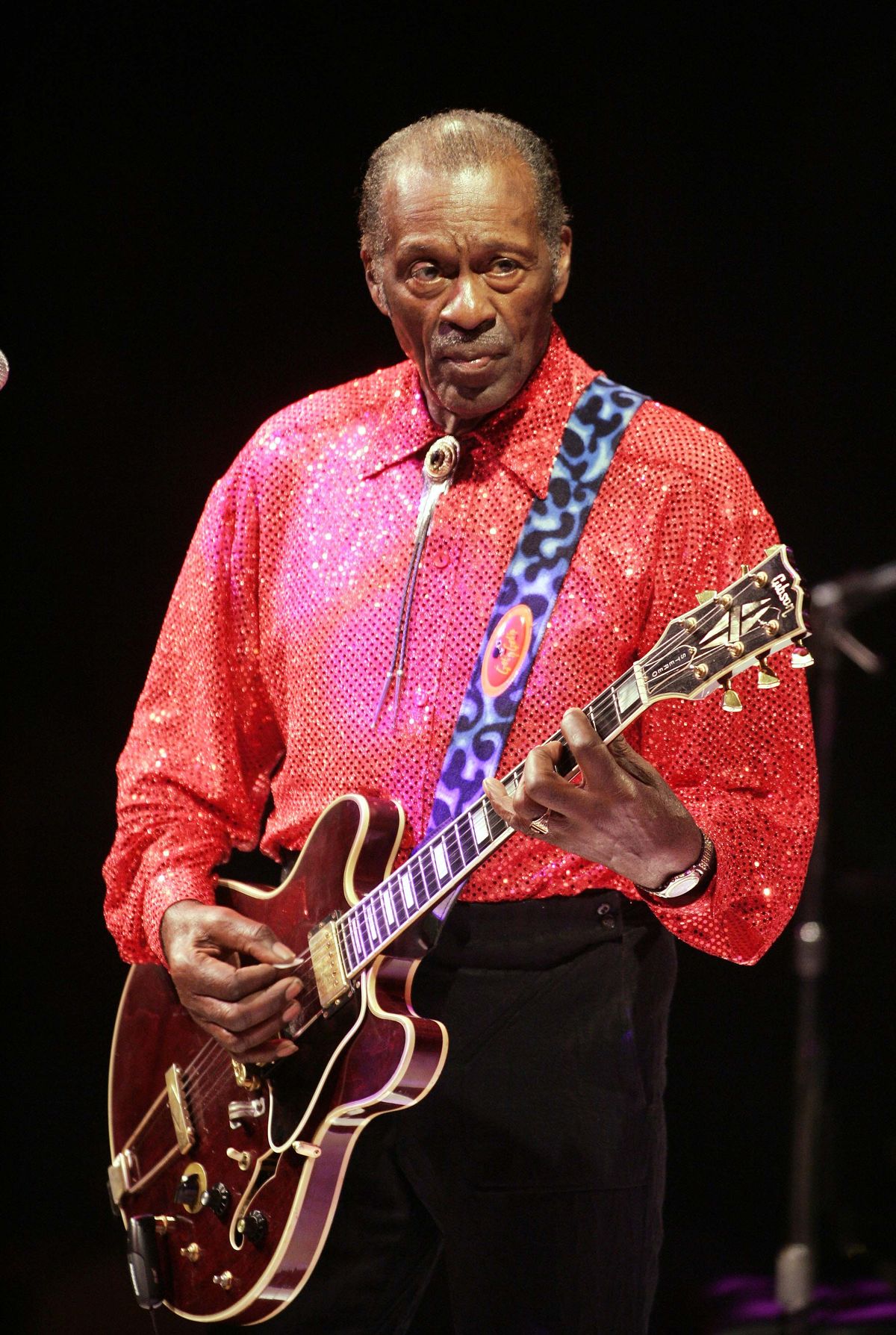 Berry
A Seattle man says having Billy Idol play his 26th birthday party made for the greatest night of his life.
Michael Henrichsen spent two years persuading the British rock icon to play his party, and it paid off Friday at the Showbox SoDo club.
Idol guitarist Steve Stevens played him "Happy Birthday" in the middle of a solo. Then Idol called Henrichsen onto the stage for a rendition of the song.
Henrichsen's '80s cover band opened the show.
Idol said Henrichsen's effort stood out from other fan requests because his campaign involved four "Billy Idol Aid" charity concerts that raised $13,000 for the Northwest Harvest food bank and the American Red Cross.
Chuck Berry honored by hall of fame
Still rockin' at 86, music legend Chuck Berry promised a comeback Saturday with six new songs, some written 16 years ago.
"And as soon as I can get someone to guide me – and I do know a little about the business – I want to push them out," he told reporters at the Rock and Roll Hall of Fame and Museum in Cleveland, where he was honored with an award and concert.
Berry is a rock pioneer, with early hits including "Roll Over Beethoven," "Sweet Little Sixteen" and "Johnny B. Goode."
The lineup for Saturday night's tribute concert honoring Berry at the State Theater included Ernie Isley and Darryl DMC McDaniels, Joe Bonamassa, Rick Derringer, Rosie Flores, John Fullbright, David Johansen, Ronnie Hawkins, Steve Jordan and Merle Haggard.
Berry, who still performs monthly at a club in suburban St. Louis, offered some advice to the performers: "Keep rocking, keep rocking. That's two words. Next word is: Be kind to your fans."
The birthday bunch
Country musician Charlie Daniels is 76. Actor Dennis Franz ("NYPD Blue") is 68. Singer Wayne Fontana (Wayne Fontana and the Mindbenders) is 67. Actress Annie Potts is 60. Actress Lauren Holly is 49. Actress Jami Gertz is 47. Actor-comedian Andy Richter is 46. Actress Julia Roberts is 45. Country singer Brad Paisley is 40. Actor Joaquin Phoenix is 38.
Local journalism is essential.
Give directly to The Spokesman-Review's Northwest Passages community forums series -- which helps to offset the costs of several reporter and editor positions at the newspaper -- by using the easy options below. Gifts processed in this system are not tax deductible, but are predominately used to help meet the local financial requirements needed to receive national matching-grant funds.
Subscribe now to get breaking news alerts in your email inbox
Get breaking news delivered to your inbox as it happens.
---