News > Washington Voices
Driving tour tells story of Lake Saltese
Museum event brings history to community
Sat., April 20, 2013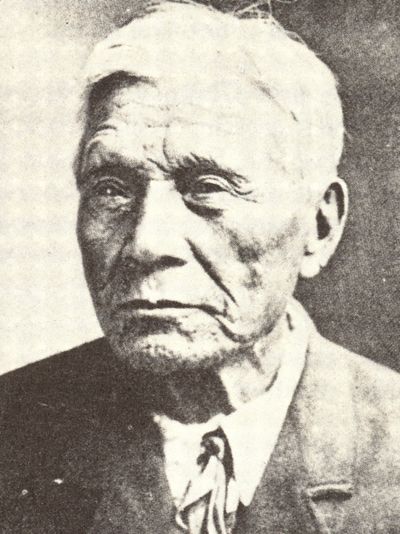 Chief Andrew Saltese – or Seltice, depending on which side of the state line you area standing on – lived with his family for years on the banks of a lake that shared his last name. He later moved his family to the mission at DeSmet.
The land was purchased by Peter Morrison, who famously drained the lake in 1894, taking advantage of the nutrient-rich soil from the lake bed to farm.
"That's one of the Valley's famous stories," said Spokane Valley Heritage Museum director Jayne Singleton. The museum houses some of the actual shoes Morrison's horses wore so they wouldn't sink into the mud during the drainage project. "(He wanted to grow) the finest Timothy hay west of the Mississippi."
To celebrate the history of the area, the museum will present a driving tour today with stops at the Morrison Ranch – which now is owned by his grandson, Bud Morrison – the Saltese Cemetery, the old Saltese School, and the Courchaine and Linke homesteads.
Singleton said the tour will include stories about residents who are buried in the cemetery, many of them pioneers of the area. At the Saltese School, which was later the Greenacres Grange, there will be copies of early school ledgers. Some of the stories will be told in the context of what else was going on in the world at the time the neighborhood was built.
She said the tour is part of the museum's mission to bring history to the community and keep it relevant.
But she's also hoping someone in the community will bring history to the museum: There are no pictures of Saltese Lake before it was drained in the collection, and she hopes someone has one and will share it with the museum.
This is the third driving tour the museum has hosted. The first was of the Hutton Settlement and irrigation in the area. The second was the area of Spokane Bridge.
Singleton said to attend, individuals must have a $5 history pass. The pass is good through the end of the year; there will be another tour this fall.
Local journalism is essential.
Give directly to The Spokesman-Review's Northwest Passages community forums series -- which helps to offset the costs of several reporter and editor positions at the newspaper -- by using the easy options below. Gifts processed in this system are not tax deductible, but are predominately used to help meet the local financial requirements needed to receive national matching-grant funds.
Subscribe now to get breaking news alerts in your email inbox
Get breaking news delivered to your inbox as it happens.
---