News > Obituaries
Obituary: Monasmith, Dr. James M. "Dr. Jim"
Age 74
Sun., Dec. 22, 2013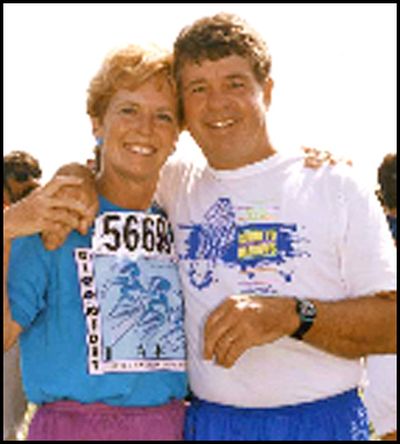 MONASMITH, Dr. James M. "Dr. Jim" Dr. James M. ("Dr. Jim") Monasmith was released from his earthly bonds on Dec. 12, 2013 after a lengthy struggle with Alzheimer disease.
Born June 11, 1939 to Lloyd and Dorothy Monasmith in Yakima, Dr. Jim spent his formative years in Kennewick.
He was an accomplished three-sport athlete at Kennewick High, earning all-state recognition as a football quarterback.
His prowess on the field caught the attention of a local farmer's daughter, Carol Simmelink, a cheerleader one year his junior.
They married after Carol graduated from high school in 1958, beginning a union that endured 55 years.
Dr. Jim was intellectually curious and had a thirst for knowledge.
He earned Bachelor's and masters degrees at the University of Oregon, then later secured additional masters degrees at San Diego State University and Reed College, respectively.
He earned his doctorate in education at the University of Idaho in 1969.
The Monasmith family happily followed Dr. Jim as he transitioned from high school teacher and football, basketball and baseball coach (his titanic tirades and ensuing technical fouls at Granger High School remain the stuff of legend), to college professor at Central Washington State College, to assistant principal at Bell Junior High in Golden, Colorado, to the family's final career stop at Colville in 1971.
Dr. Jim served as Colville High School principal from 1971 to his retirement in 1995.
Colville High was twice recognized as one of the top 100 high schools during his tenure.
Beginning in the late 1960s, Dr. Jim became a sought-after speaker and workshop instructor, helping hundreds of school principals from around the country and beyond to improve school climate, optimize teacher effectiveness and become more effective leaders.
With Carol at his side, he met with a United States ambassador, the governors of Texas and North Carolina, and worked with Department of Defense schools in Japan, Turkey, Germany and Indonesia, ultimately being recognized as Principal of the Year by the National Academy of School executives.
No matter where his travels took him, the town of Colville and its people, especially the students and staff at Colville High, were never far from his heart.
Dr. Jim exemplified good citizenship and the highest standards of moral character for a generation of Colville High students.
He gave meaning to the rallying cry of "Colville Indians we've got pride!"
whether it was delaying classes to have every student participate in policing the school grounds, demonstrating good sportsmanship at athletic events, or just demanding that students respect themselves and others, particularly teachers.
His favorite graduation award was the Citizenship Award, when he would recognize that senior who demonstrated integrity in the face of negative peer pressure, or who rose above their circumstances to achieve excellence.
To Dr. Jim, there was no substitute for honesty, loyalty, hard work and patriotism as the ingredients for a successful life.
Dr. Jim is survived by wife Carol; sons Pat (Diane), Brien (Karen); daughter Cassie Grade (Altorn), as well as grandchildren, Kallie Tilla (Jordan), Ross, Jordan, Paige and Tyler Monasmith; Alaina and Andrea Grade; great-grandson Easton Tilla; twin boys arriving in May, loving nieces and nephews, Mike and Craig Monasmith, Mark Davidson, Jill Zemp, Macie Monasmith, Abby Daykin, Stuart, Steve, and Scott Smithson, Lori Toole, Holli Williams, Staci Johnson.
As both Cassie (Okinawa) and Ross (Australia) share Dr. Jim's love of travel and learning, the family will hold a celebration of his life in summer, 2014.
The family will do its best to advise of a date and time, but please feel free to email Carol at jmonasmith000@centurytel.net to be assured of notification.
Local journalism is essential.
Give directly to The Spokesman-Review's Northwest Passages community forums series -- which helps to offset the costs of several reporter and editor positions at the newspaper -- by using the easy options below. Gifts processed in this system are not tax deductible, but are predominately used to help meet the local financial requirements needed to receive national matching-grant funds.
Subscribe to the Coronavirus newsletter
Get the day's latest Coronavirus news delivered to your inbox by subscribing to our newsletter.
---
Subscribe and log in to the Spokesman-Review to read and comment on this story