Sports
Landers: Outdoors issues hot topic in Olympia
Wed., Jan. 30, 2013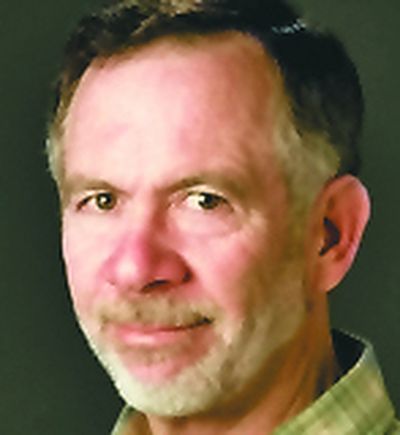 Issues from the great outdoors are trying to see the light of day in the 2013 Washington Legislature. Wolf reintroduction and the cash-poor state parks are issues likely to generate considerable debate throughout the session. Other issues are going to pop up, some staying alive about as long as a ground squirrel in a rural shooting range. A group of 14 wide-ranging organizations organized by the Washington Recreation and Parks Association lobbied lawmakers in Olympia on Monday. The main message was that outdoor recreation "is an overlooked economic giant in the United States," said the new group's Doug Levy, who represents the Recreational Boating Association of Washington. He has a lot of numbers on jobs and spending to back up the statement. But the state is being asked to step up and help maintain the infrastructure for outdoor pursuits, most notably at Washington's priceless state parks system, which will celebrate its centennial this year. Although the past two legislatures have said the state must wean the state parks from general fund support, the Parks and Recreation Commission is coming back this year to say it can't maintain the parks without taxpayer help. The commission is requesting $27 million from the Legislature to avoid the possibility of closing about 30 of the 100 state parks. The state Discover Pass enacted two years ago has brought in less than 50 percent of what lawmakers predicted. Although many parkgoers gladly purchase the $30 annual pass, this program is the second time in two decades that state residents have essentially said they don't relish government requiring mandatory vehicle parking passes for state lands. Over the past few years, Washington State Parks already has whittled away the fat and carved away meat from its programs. Full-time staff positions have been cut from 595 to 395, including 66 of the 189 ranger positions. The remaining rangers are devoting more time to checking for Discover Passes than protecting the parks and educating the public. The parks commission is making more efforts at revenue, including such things as renting vacated ranger homes at Riverside State Park and raising camping fees at most parks. But the state needs to find a way for every state resident to ante up a little change to take care of parks that benefit every person, business and industry in one way or another. Following is a list, in numerical order, of some other outdoors and wildlife legislation that's been introduced in Olympia. Residents who check out specific bills on the Washington Legislature's website (apps.leg.wa.gov/billinfo/default.aspx) will see a new "comment on this bill" button. The state is testing this easy way for the public to send comments on pending legislation to their senators and representatives.
Hunter safety, HB 1199/SB 5231 – Provides the Department of Fish and Wildlife with the authority to issue two new fees related to hunter education training programs, establishes 8 as the minimum age to purchase hunting licenses and enroll in a hunter education training program, sets 14 as the minimum age to hunt unaccompanied on most lands.
License suspensions, HB 1218/SB 5137 – Adjusts the length of time deadbeat dads are prohibited from hunting and fishing if they don't pay their child support.
Wolf license plate, HB 1219/SB 5193 – Creates a wolf vehicle license plate to help with non-lethal wolf management.
Wolf translocations, HB 1258 – An "open your eyes West Side" bill from an East Side legislator suggesting that wolves from the northeast corner of the state be trapped and relocated to Western Washington areas "deprived of their ecological contributions."
Wolf classification, HB 1337 – Delists wolves from state endangered species protections in the eastern third of the state.
Natural resources management streamlining, HB 1384 – A long, complicated bill that combines duties of fish and wildlife and other natural resource departments into fewer agencies.
Vehicle passes for state land, SB 5080 – Makes the vehicle pass that comes with a hunting or fishing license valid for Department of Natural Resources lands as well as Fish and Wildlife lands.
Predator protection for livestock, SB 5187 – Allows ranchers to kill predators, such as wolves, attacking livestock even if the predator is otherwise protected.
Wolves threatening livestock, SB 5188 – Allows county commissioners in certain cases to go over the heads of state wildlife officials, declare wolves an imminent threat to livestock, and let sheriff's deputies take lethal action.
Wolf conflicts, SB 5193 – Deals with compensation to ranchers for wolf depredation and classifies wolves as big game.
Wolf cooperative agreements, SB 5300 – Prohibits ranchers from being compensated for wolf depredation unless they have agreed to a plan to prevent wolf attacks.
Contact Rich Landers at (509) 459-5508 or email richl@spokesman.com.
Local journalism is essential.
Give directly to The Spokesman-Review's Northwest Passages community forums series -- which helps to offset the costs of several reporter and editor positions at the newspaper -- by using the easy options below. Gifts processed in this system are not tax deductible, but are predominately used to help meet the local financial requirements needed to receive national matching-grant funds.
Subscribe to the sports newsletter
Get the day's top sports headlines and breaking news delivered to your inbox by subscribing here.
---
Subscribe and log in to the Spokesman-Review to read and comment on this story