Sports
James, Wade ready to lift Heat
Spurs' Parker game-day decision for Game 4
Thu., June 13, 2013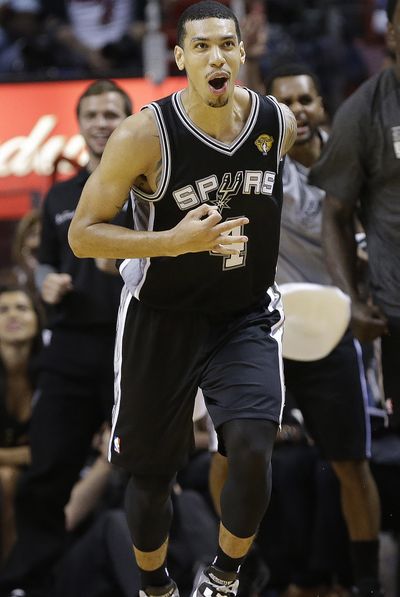 SAN ANTONIO – Game 4 of the NBA Finals will tell more about the Miami Heat than a 66-win regular season ever could.
Any questions about LeBron James and the Heat were supposed to have been answered by now. He was too good to be taken out of games, his teammates too talented to go through long stretches where they weren't contributing.
But they didn't resemble the league's reigning powerhouse in Game 3, when the San Antonio Spurs handed them the third-worst beating in finals history in a 113-77 romp.
Another loss tonight and they're on the verge of something much bigger than another finals failure in Texas.
Lose this series, and the whole Big Three era might be considered a failure.
"Something has to give tomorrow night," James said Wednesday. "They have a championship pedigree. They have four (titles). We have two. So something has to give. We'll see what happens. We've been able to bounce back throughout adverse times throughout the season. … We'll see."
"We'll see" is the approach the Spurs are taking with Tony Parker, who has a mild hamstring strain. The team is calling the All-Star point guard day to day after he was hurt during Game 3 and had an MRI exam Wednesday.
"I want to wait until tomorrow before I make a decision whether he should play or not," Spurs coach Gregg Popovich said. "And obviously a lot of it will have to do with Tony, and what happens to him during the day, and how I think his play will affect our team."
The Spurs didn't need much from him Tuesday, when Danny Green and Gary Neal combined for 13 of the Spurs' NBA Finals-record 16 3-pointers and Kawhi Leonard had 14 points and 12 rebounds, essentially playing James even.
James had his practice jersey hanging over his back like a cape Wednesday, and he knows the Heat need him to be Super tonight. He insists that what he's going to be.
"As dark as it was (Tuesday) night, can't get no darker than that, especially for me," he said. "So, I guarantee I'll be better tomorrow for sure."
He should, given that his 7-for-21 effort with no free throws was about as bad as the four-time MVP can play. But he came to Miami so he didn't have to do it all, where a partnership with Dwyane Wade and Chris Bosh meant his days of having to carry teams were supposed to be over.
"If us three don't lead the charge, we're not going to be NBA champions," Wade said. "Our teammates count on us, so we have to step up."
Local journalism is essential.
Give directly to The Spokesman-Review's Northwest Passages community forums series -- which helps to offset the costs of several reporter and editor positions at the newspaper -- by using the easy options below. Gifts processed in this system are not tax deductible, but are predominately used to help meet the local financial requirements needed to receive national matching-grant funds.
Subscribe to the sports newsletter
Get the day's top sports headlines and breaking news delivered to your inbox by subscribing here.
---
Subscribe and log in to the Spokesman-Review to read and comment on this story