Well-chosen lamps go beyond function to add style, ambiance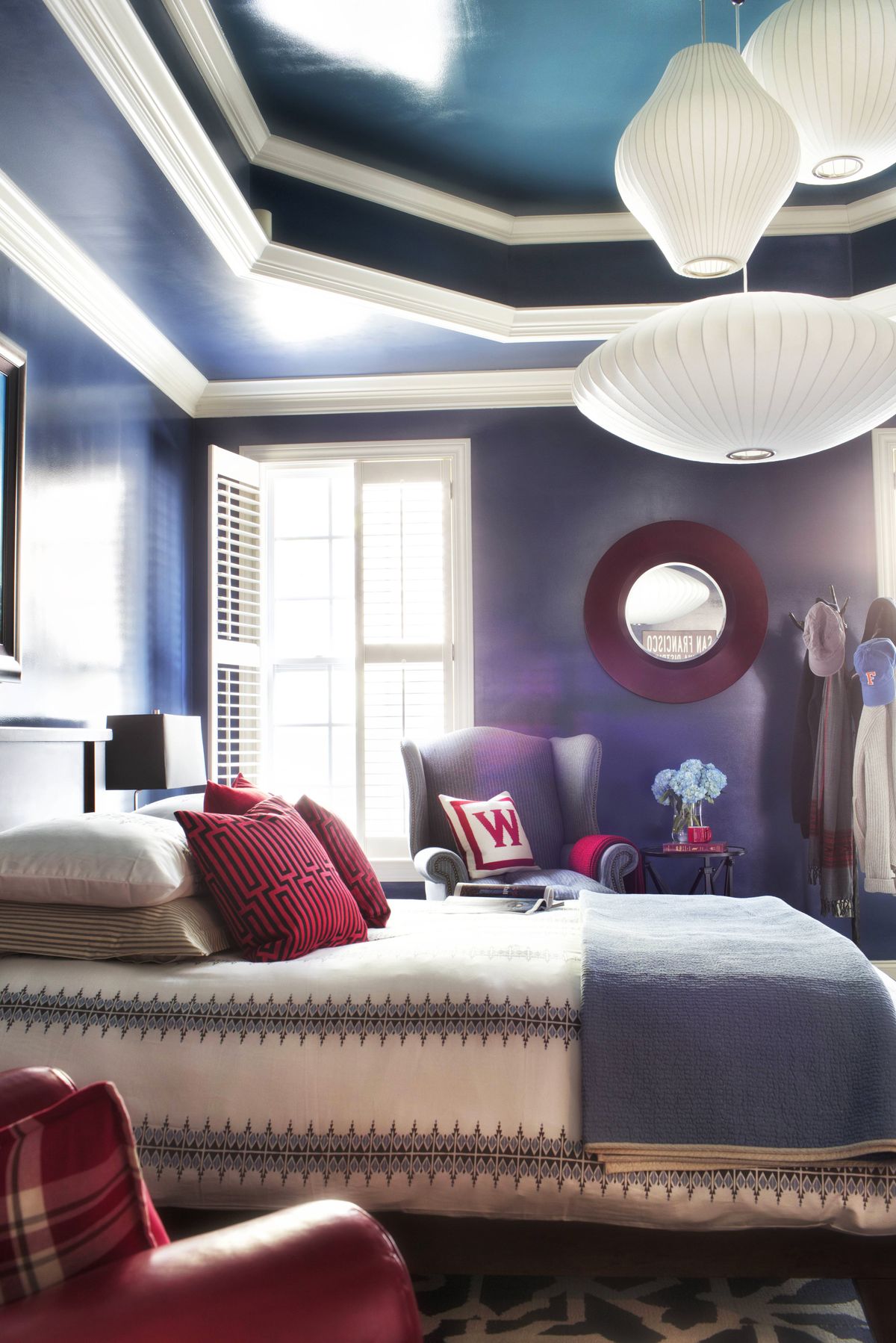 Your choice of lighting has a huge impact on how your home looks and feels. But how do you choose when the options include everything from retro Edison-style bulbs with glowing filaments to compact fluorescents, plus lamps and fixtures in every shape and size?
"Lamps are one of the most important factors in a room's design," says designer Brian Patrick Flynn of Flynnside Out Productions. Yet homeowners often give lighting less attention than they do furniture or wall colors.
Here, Flynn and designers Betsy Burnham of Burnham Design and Molly Luetkemeyer of M. Design Interiors share tips on choosing the perfect lamps, lampshades and light bulbs to achieve maximum style and function.
Overhead and eye-level
If a room has no overhead lighting or wall sconces, these designers say it's worth hiring an electrician to add them.
Flynn recommends using 2-inch or 4-inch recessed halogen lights overhead, rather than brighter 6-inch can lights.
"They instantly fill a room with the much-needed illumination," he says, "but without looking tacky or heavy."
Wall sconces also cast a flattering glow, and can serve as striking decorative pieces. Vintage (or new vintage-style) sconces are popular, says Burnham, and can be found at some flea markets. If you buy them used, "take them to a lamp shop to check all the wiring," she says, and replace any worn parts before installing.
But don't light a room exclusively with overhead lighting: Light from above that isn't balanced by lamplight can be "prison-like," Luetkemeyer says. "It casts a bunch of shadows and makes you look like a cadaver."
Instead, create "pools of light" at different levels for a warm, layered effect, she says.
Flynn accomplishes this by choosing lamps at various heights. "It's all a game of scale and proportion," he says.
"If the lamps are going on a tall console table with a super long piece of art hung above it, I'm definitely going to be looking for tall, slender, maybe candlestick-style lamps. On low-to-the-ground end tables, I'm most likely going to aim for something squatty which is balanced with the proportion of the table and its nearby seating."
Go retro
Edison-style bulbs have become popular and look great in industrial or vintage light fixtures or in chandeliers. But they can cost as much as $15 per bulb and give off minimal light.
So use them "as sculptural features integrated into lighting," Flynn says. "Since they're offered in many shapes, they're almost like art. The ideal place for Edison bulbs is romantic spaces which are not high-traffic. For example, a chandelier above a bed in a master suite with Edison bulbs is ideal, since the room is not task-related and is meant for being sleepy and moody." Burnham points out that these bulbs' popularity may not last, so it's probably impractical to invest in too many lamps or fixtures that look good only with them.
Another vintage option is the globe light that first appeared in the 1950s. Their "milky white finish and perfectly round shape" can cast a flattering glow, Flynn says.
"I use these a lot, especially in kids' rooms," he says, "due to their fun shape and nostalgic appeal." Buy plastic globes rather than glass if you'll be hanging them in rooms where kids may be roughhousing.
Another option: vintage Nelson pendants, which are made of wire and vinyl in many shapes and sizes.
"One of the best investments as far as lighting is concerned is to invest in classic George Nelson bubbles," Flynn says. "I love to group them together and hang them above beds or dining tables."
Forget old rules
Don't feel obligated to use the lampshade that comes with a lamp, Burnham says. You can replace it with another of similar size but a different shape, style or color. Or keep the shade but add piping or ribbon to change its look.
Another bit of rule-breaking: "Chandeliers should not be limited to living rooms and dining rooms," says Flynn. "I use them in bathrooms a lot simply to bring more of a decorative look to an otherwise task-oriented space."
His trick for making chandeliers appear less formal? "Swap out flame bulbs for globes. It modernizes an otherwise traditional, heavy element."
Dimmers, too, aren't just for dining rooms. The designers suggest adding dimmers in every room of the home. Installation is easy enough that you may want to do it yourself, Luetkemeyer says, and "it's a complete game changer" in how the home is lit.
Also, consider using a floor lamp as a bedside reading lamp. Many floor lamps have bulbs that sit between 4 and 6 feet above the floor – perfect for illuminating a book when you're propped up in bed – and they take up little space.
Lighting as art
Some lamps come with warning labels advising owners to use only low-wattage bulbs. Think of these lamps "more as accessories than true light sources," says Flynn.
"One of the most practical ways to employ accent lamps is as night lights," he says. "Many times, I'll add a few to a built-in so the wall becomes somewhat of a dramatic feature at night. I think accent lamps offer a great opportunity to play with color and texture."
Luetkemeyer agrees: Think of low-wattage lamps "almost as sculpture," she says.
Flynn takes that approach with the Astro pendant light made by Crystorama. He has used it several times to add beauty and style to entryways.
"It works well with just about every style interior," he says, and you can install just one or group several together for more drama. "Sculptural lighting fixtures often work well when installed in groups of odd numbers."
Better bulbs
Once you've chosen the right lighting, it's important to select the right bulbs. Silver-tipped bulbs are becoming popular. Their ends are painted so that little or no light escapes there. The result is softer, more indirect light.
Luetkemeyer likes frosted bulbs and soft pink ones, and she favors three-ways bulbs for the same reason she loves dimmers: They let you choose soft light when you want it and bright light when you need it.
And progress is being made in making compact fluorescent bulbs that give off warmer, more appealing light.
---