Obituary: Evenoff, Jerrinne Kay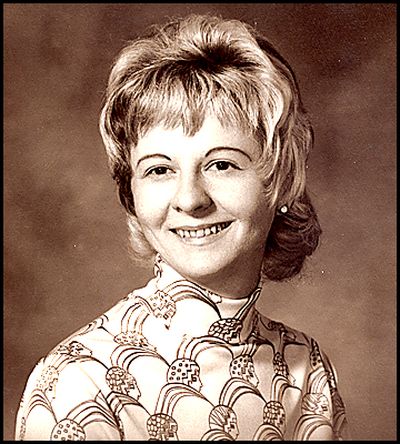 EVENOFF, Jerrinne Kay Evenoff, Jerrinne Kay.
Jerrinne passed peacefully Wednesday night after being surrounded by friends, family, and loved ones.
She is survived by three daughters, Suzanne Clary (Denny), Joslyn Cockburn (John), and Vicki Scharff (Andreas), one son, Mark Perry (Patsy), nine grandchildren, and three great-grandchildren.
Jerrinne was born in Spokane to Zelda and Lester Valiquette on October 17th, 1933.
She graduated from North Central High School and attended Washington State University, where she was a member of the Kappa Kappa Gamma sorority.
She enjoyed gardening, traveling, spending time with family, and seeing all of her friends at her North Central gatherings.
A viewing will be held at Hazen & Jaeger Funeral Home, 1306 N Monroe St, Spokane, WA on Monday December 22, 2014 from 3-5pm.
Services will be held Tuesday December 23, 2014 at 1pm at Hazen & Jaeger with burial following at Holy Cross Cemetery.
Please visit www.HazenJaeger.com for more information.
---