News > Obituaries
Obituary: Cook, John Leslie
Age 75
Sun., Feb. 23, 2014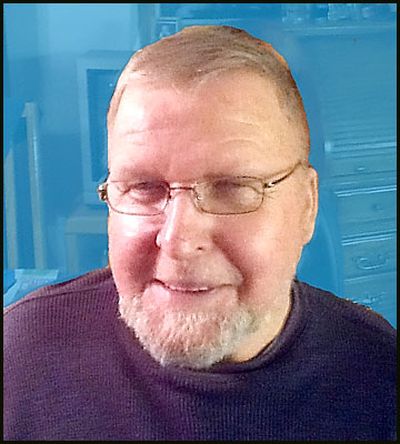 COOK, John Leslie January 28, 1939- February 17, 2014 With deep sorrow and heavy hearts we say farewell to our husband, father, brother, grandfather, great-grandfather, uncle, and friend.
John Leslie Cook (75) passed away at his home in Post Falls on Monday, February 17, with his wife Rosemary, at his side.
As the result of bone infection he spent the last 10 years of his life in a wheelchair while courageously battling a number of debilitating diseases.
Born January 28, 1939, in Spokane, WA, to James W. and Leah G. Cook, John attended Opportunity Elementary and Central Valley High School.
After marrying the love of his life, Rosemary Wills, in 1957, he worked at Ralston Purina, Columbia Lighting, Modern Electric, and Kaiser Aluminum through 1967 when he decided to go into business for himself.
He and his family owned and operated Cook Bros. for 35 years.
John enjoyed being outdoors where he worked and played hard.
His passions included owning and driving fast cars, motorcycles, and snowmobiles.
At one point he even owned race horses.
He loved camping, boating and fishing.
He enjoyed playing cards and one-armed bandits.
He was passionate about designing and building things, from a life-size playhouse and fort for his kids, to more than a few homes for his family and customers.
Over the course of his lifetime he and his sons built hundreds of steel pole buildings throughout Washington and Idaho.
His greatest love was for his family.
Family was the center of John's world.
All prospered from his kind heart and mischievous sense of humor!
Some of his favorite family times were spent at the cabin on Lake Coeur d'Alene.
He and Rosemary moved from Spokane to Post Falls, ID, in 1997 and found a little piece of Heaven right here on earth.
Their house on the Spokane River in Post Falls is where extended family from all corners of the country would gather for big family reunions.
John is survived by his wife of 56 years; three brothers: Bill and Kayco Cook, Dan and Betty Cook, and Gary and Betty Cook; two sisters, Doris Woods and Pat Schneider; daughter.
Lori Tatt and her husband Ken; two sons, Ken and John and John's wife, Cindy Cook; 13 grandchildren; 13 great-grandchildren; and numerous nieces, nephews and cousins.
To know John was to love John, and he will be missed by everyone who knew him.
John was preceded in death by his parents; brothers, Jeff, Ed, and Glen; sisters, Helen Hobbs, Lillian Cox, and Jean Swanson.
A memorial service and luncheon will be held on Sunday, March 9, at 1 p.m. at the American Legion, 1138 E. Poleline, Post Falls, Idaho.
All of John's family and friends are invited to attend.
In lieu of flowers, remembrances can be made to the American Cancer Society, the American Diabetes Association, or the American Heart Association.
Local journalism is essential.
Give directly to The Spokesman-Review's Northwest Passages community forums series -- which helps to offset the costs of several reporter and editor positions at the newspaper -- by using the easy options below. Gifts processed in this system are not tax deductible, but are predominately used to help meet the local financial requirements needed to receive national matching-grant funds.
Subscribe to the Coronavirus newsletter
Get the day's latest Coronavirus news delivered to your inbox by subscribing to our newsletter.
---