News > Features
Farrell's 'Pure Grit' reveals nurses' struggles
WWII military nurses faced frightening circumstances
Sun., March 2, 2014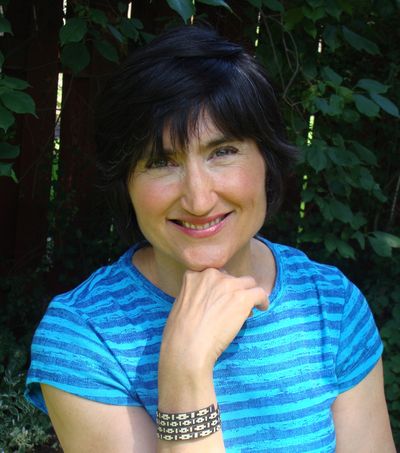 An email that sat unread for six months ultimately became the inspiration for author Mary Cronk Farrell's latest book, "Pure Grit: How American World War II Nurses Survived Battle and Prison Camp in the Pacific" (Abrams Books for Young Readers, $24.95).
Farrell's cousin was in nursing school and had written a paper mentioning a group of military nurses who'd been taken prisoner during World War II. She sent the paper to Farrell, but six months passed before Farrell read it. Once she did, she was immediately hooked on the story.
"I wanted to know how did they do it? How did they survive?" Farrell recalled.
Nine hours after the bombing of Pearl Harbor in 1941, Japanese forces began attacking American bases in the Philippines. Caught in the melee were 11 navy nurses and 67 army nurses. These nurses had no combat training, but they learned quickly as the bombs fell and wards filled with the wounded.
Badly outnumbered, American/Filipino forces retreated and the nurses cared for their patients in makeshift field hospitals and in an underground hospital on the island of Corregidor.
Ultimately, American forces surrendered and the 78 nurses were taken prisoner by the Japanese and held in an internment camp. For three years they suffered starvation and malnutrition and the debilitating effects of lack of proper sanitation. Tropical diseases ran rampant through their ranks and their survival seemed unlikely.
One nurse said, "I wondered if I would die and how I would die. I hoped to be quiet and brave."
But amazingly, all 78 women survived. The youngest was 21, the oldest in her 50s. Farrell said after reading a couple of books about these nurses she determined to write her own, targeting an audience of middle-grade to young adult readers.
"I wanted the story to be accessible to anyone who wants to read it," said Farrell. "It's a piece of history that hasn't been told." She also wanted to include the treasure trove of historical photos she found.
Almost every page of "Pure Grit" features photos. Pictures of the nurses before the Japanese invasion show them enjoying their tropical locale, but the book also features grim combat photos that depict the horror and deprivation they endured. "There was no privacy," Farrell said. "Each nurse had 23 inches of their own space."
While researching, Farrell said she discovered that their mission and sense of identity helped the nurses endure the brutal conditions of captivity. "They had a purpose," she said. "They were caregivers and they continued to fulfill that mission. It was their commitment to nursing as a vocation that helped them survive."
Although starving and sick, they continued to care for their patients in the internment camp. "We couldn't give up," said one.
It's a lesson Farrell believes transcends time and place. She said, "I think knowing who you are gives you strength when the world as you know it disintegrates around you."
As important as their story of courage in the face of captivity is, equally important is the story of what happened to the women when they came home.
After being liberated in February 1945, they returned to a country unsure of what to do with female combat veterans. Many were welcomed with ribbons and parades, and then asked to go out and sell war bonds. Most were told not to speak of their ordeal.
"No one understood post traumatic stress, let alone the physical ailments that often had lifelong debilitating effects," Farrell said.
Farrell hopes readers will think of American combat veterans currently deployed or returning home. "Who is being neglected?" she asked. "Who is not being taken care of?"
She said she found the stories of the 78 nurses personally inspirational. Their resilience spoke to her. "Their stories are a roadmap to courage."
Local journalism is essential.
Give directly to The Spokesman-Review's Northwest Passages community forums series -- which helps to offset the costs of several reporter and editor positions at the newspaper -- by using the easy options below. Gifts processed in this system are not tax deductible, but are predominately used to help meet the local financial requirements needed to receive national matching-grant funds.
Subscribe to the Coronavirus newsletter
Get the day's latest Coronavirus news delivered to your inbox by subscribing to our newsletter.
---
Subscribe and log in to the Spokesman-Review to read and comment on this story