Halftone gives artists an intimate showcase
In its second year, event features diverse work, benefits Ink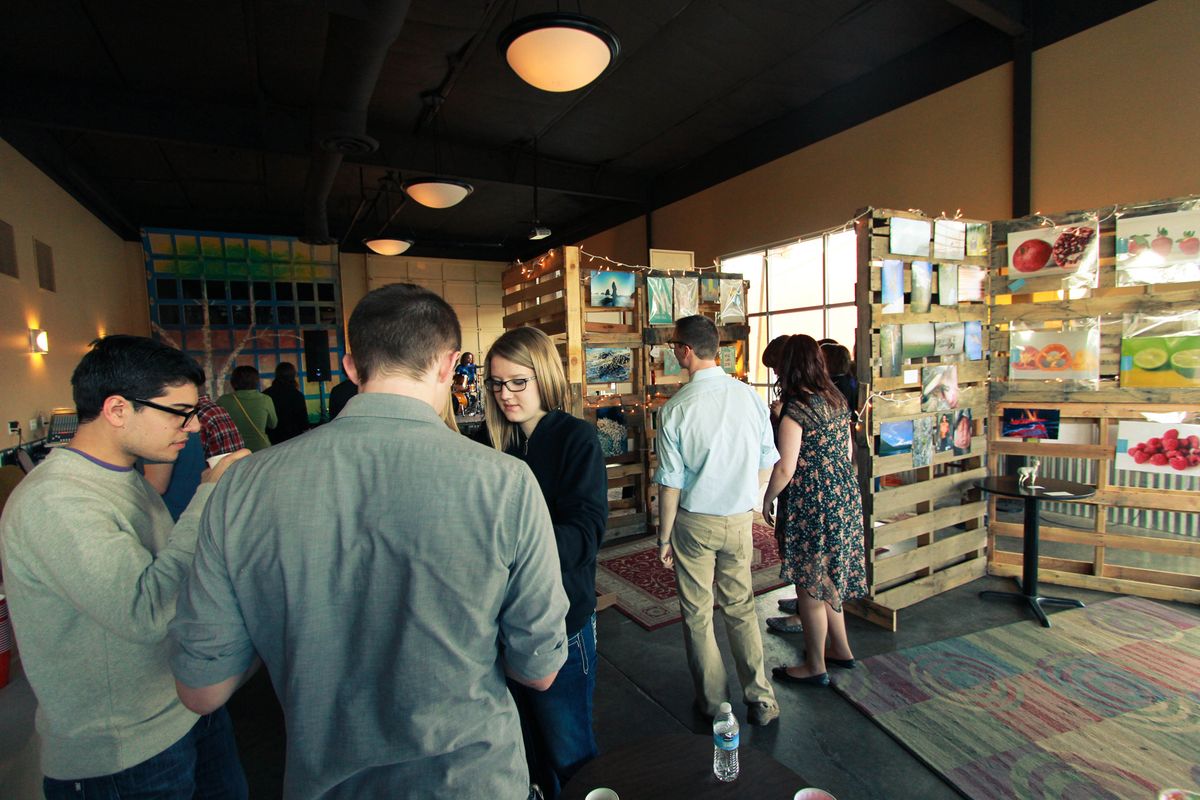 It's become an annual tradition: For one chaotic night in October, the old Music City building on West First Avenue is taken over by the artistic collective Terrain, which brings together the work of so many musicians and artists that it spills out into the street.
But you can add another once-a-year celebration of Spokane's art scene to your to-do list: Halftone is a one-night-only event showcasing local artists and bands, and although it's just a few doors down from the Terrain space, it's a much smaller, more intimate affair.
Founded by seven Eastern Washington University graduates – Taylor Doran, Amanda Johnson, Kiefer Jones, Tony Kuchar, Jim Philp, Brittany Stodgell and Sarah Wurtz – Halftone was born last year as a benefit for the school's design program. The founders have since graduated and are continuing on themselves, with some of the proceeds from this year's event going toward the fledgling Ink Art Space.
"Last year, (Halftone) was benefitting our educational program, to show what Eastern students are doing and are capable of," Kuchar said. "This year, we want to benefit education but also to target a younger group that are just starting out and finding their footing in art."
"We're trying to give Spokane an opportunity to grow, and that's where the funding comes in and trying to get the community to build it themselves," Stodgell said. "New artists get the opportunity to put their mark on Spokane."
It's a combination of rock show and art gallery, and Doran said they've combined the best work from artists they admire to appeal to the broadest possible spectrum. "We tried to pick a diverse group of artists so we'd get people from all sorts of different camps coming to check it out," Doran said.
The founders aren't afraid to admit that Halftone is reminiscent of Terrain, and they're aware that comparisons will be made. But their motto seems to be, "Why can't there be more Terrains?" If Halftone continues to evolve and adapt at the rate Terrain has, Doran said it could become another event that artists and musicians eagerly anticipate every year.
"Spokane is going through changes right now, and its artistic and musical scenes are growing," he said. "I think we're on the cusp of some huge things happening, and we want to be a part of it and we want to help it grow."
---