News > Nation/World
Oklahoma stays inmate's execution for six months
Fri., May 9, 2014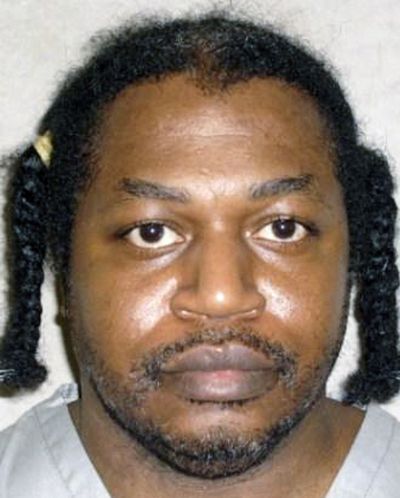 OKLAHOMA CITY – The Oklahoma Court of Criminal Appeals agreed Thursday to a six-month stay of execution for a death row inmate while an investigation is conducted into last week's botched lethal injection.
The court reset the execution date of inmate Charles Warner to Nov. 13. Warner's attorneys requested the delay, and state Attorney General Scott Pruitt said in a court filing Thursday he wouldn't object.
While the stay only applies to Warner, the attorney general and governor have said Oklahoma will not carry out any executions until the investigation is finished, which is expected to take at least eight weeks.
"If the state is allowed to enforce the ultimate penalty of death, it is incumbent upon this court to allow the state the time necessary to ensure that the penalty is carried out in a constitutionally sound manner," Justice Charles Johnson wrote in a concurring opinion.
Warner was scheduled to be executed the same night as Clayton Lockett last week in what would have been the state's first double execution since 1937. But Lockett's vein collapsed during his lethal injection, prompting prison officials to halt the execution. He later died of a heart attack.
Gov. Mary Fallin then issued a two-week stay of execution for Warner, but his attorneys asked for a six-month delay. Pruitt's office agreed in a motion filed with the Oklahoma Court of Criminal Appeals.
"Should additional time be needed for the implementation of any changes or adjustments, the state will request it," Assistant Attorney General Seth Branham wrote.
The investigation into Lockett's botched execution is expected to take between eight and 12 weeks and will include an autopsy and toxicology tests on Lockett, said Capt. George Brown, a spokesman for the Department of Public Safety, which is conducting the inquiry.
Warner's attorneys said in a statement they were "greatly relieved" the court granted the stay.
"Before any new execution can take place, Oklahoma needs ample time to review and revise its protocol and fully train its staff," attorneys Susanna Gattoni and Seth Day said in a statement. "The extreme secrecy surrounding lethal injection that led to Mr. Lockett's agonizing death must be replaced with transparency in order to ensure that executions are legal and humane."
Warner was convicted of raping and killing his roommate's 11-month-old daughter in Oklahoma City in 1997.
Local journalism is essential.
Give directly to The Spokesman-Review's Northwest Passages community forums series -- which helps to offset the costs of several reporter and editor positions at the newspaper -- by using the easy options below. Gifts processed in this system are not tax deductible, but are predominately used to help meet the local financial requirements needed to receive national matching-grant funds.
Subscribe now to get breaking news alerts in your email inbox
Get breaking news delivered to your inbox as it happens.
---