News > Features
85 writers featured in Spokane poetry anthology
Sat., Nov. 1, 2014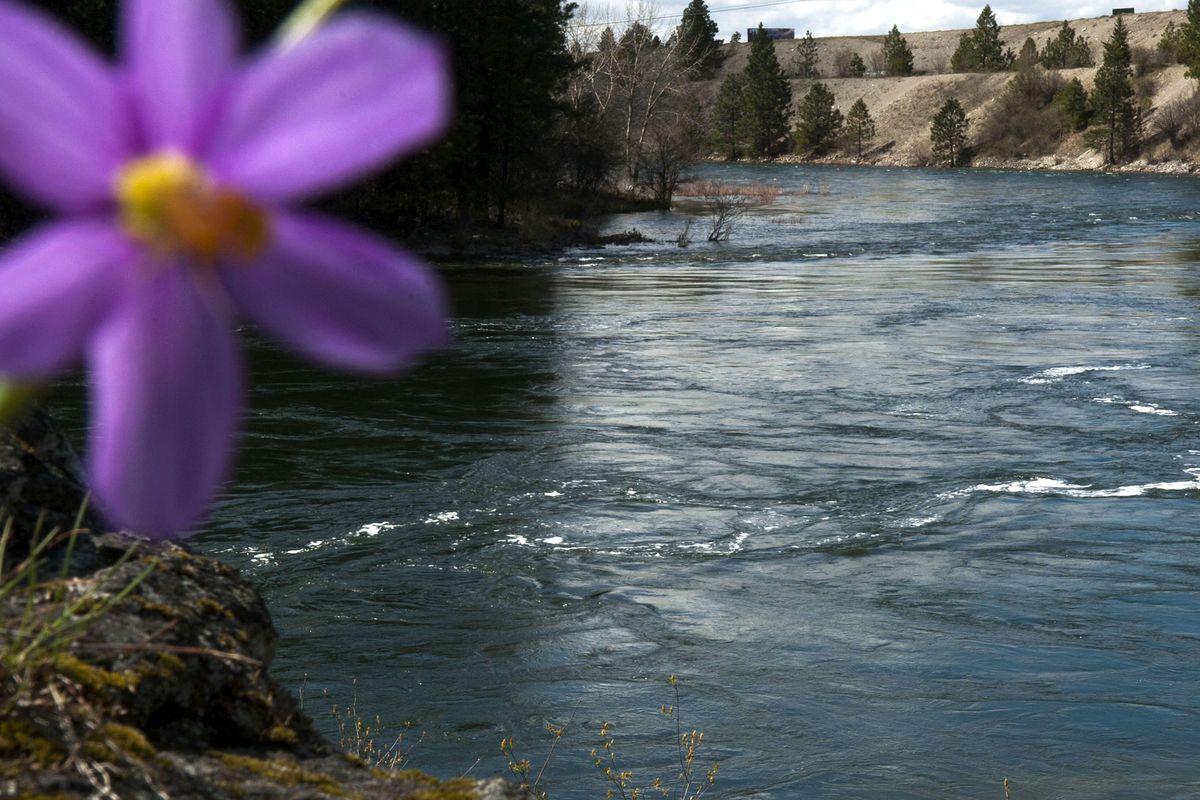 "Spokane rasps out the last breaths / of evening, and a man named river, / ice, stone walks heel to toe heel / to toe down Monroe St. Bridge singing / come down come down hearing / come down come down frantic like song / from the river, the ice, the stone below." – John Allen Taylor, "River Song" (File photos)
A new book just out aims to be what hasn't existed in many years, if ever: a wide-ranging anthology of Spokane poetry.
"We really wanted to show off the diversity and quality of poetry going on in Spokane," said Thom Caraway, an English professor at Whitworth, Spokane's poet laureate, and editor (with Jeffrey Dodd) of "Railtown Almanac: A Spokane Poetry Anthology."
"We get a lot of regional, and lately national attention, especially for our prose writers," he added. "Poetry is a lot more decentralized and disparate. It's harder to call attention to individual poets, so we wanted something that really showed the variety of different kinds of good poetry going on in Spokane."
Among the 85 writers whose works are included in "Railtown Almanac" are established poets such as Christopher Howell, Beth Cooley, Shann Ray and D.S. Butterworth. There are slam poets, including Chris Cook, a slam poetry champion, and Isaac Grambo, who helped spearhead the slam resurgence in Spokane. There also are people who aren't primarily poets, such as novelist Jess Walter, as well as high school and college students.
"Poetry is something that is very integral to Spokane's artistic ethos, with all the great poetry slam events … and the schools with their poetry programs and poetry faculty," Caraway said. "There are just so many good things going on, and there wasn't anything that combined them."
The collection, published by Caraway's Sage Hill Press, will be officially launched today with a reading at Auntie's. Caraway said they plan on celebrating the book's release with events throughout the month.
"There are so many authors, one event would be a marathon," Caraway said with a chuckle.
Local journalism is essential.
Give directly to The Spokesman-Review's Northwest Passages community forums series -- which helps to offset the costs of several reporter and editor positions at the newspaper -- by using the easy options below. Gifts processed in this system are not tax deductible, but are predominately used to help meet the local financial requirements needed to receive national matching-grant funds.
Subscribe now to get breaking news alerts in your email inbox
Get breaking news delivered to your inbox as it happens.
---