Classic story, new direction
'Christmas Carol' marks Dixon's debut at Civic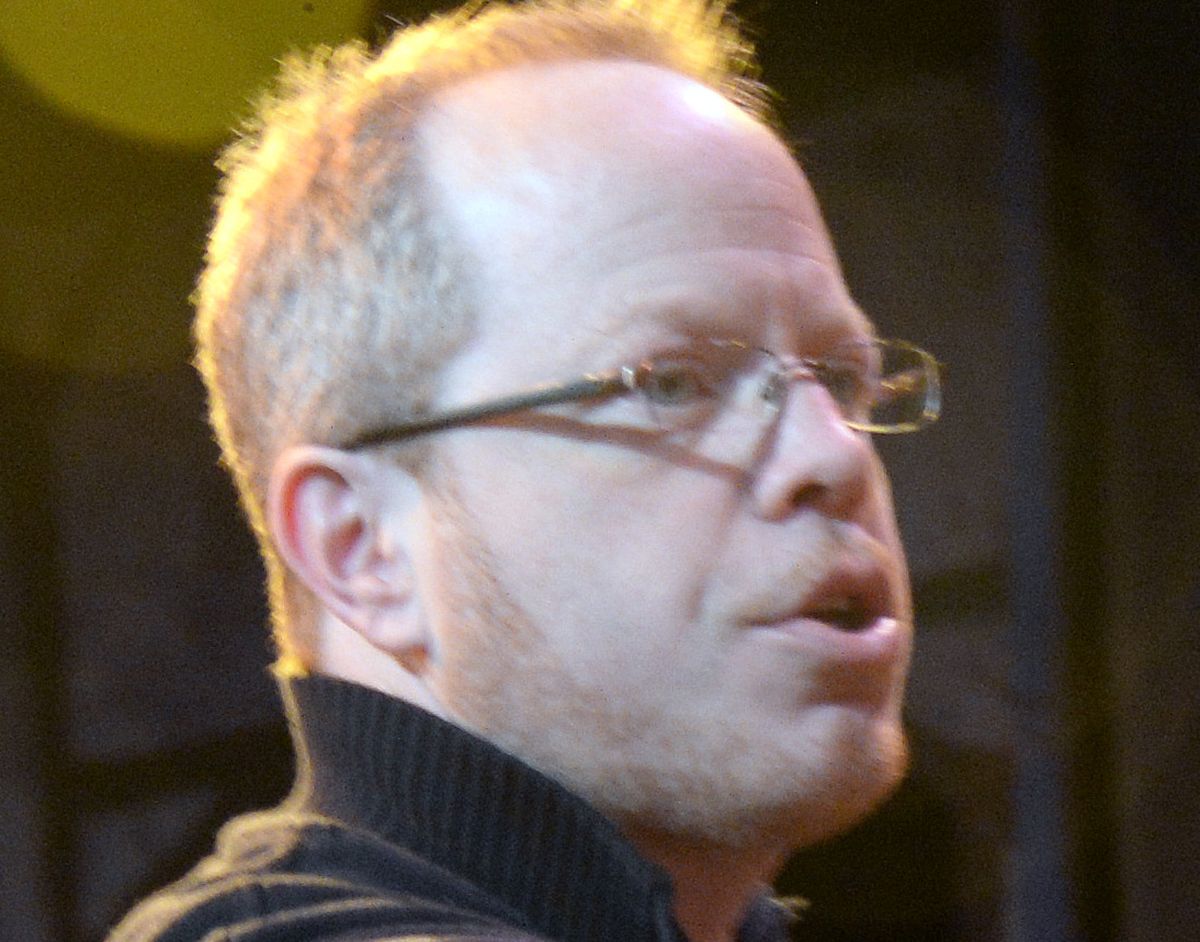 Tonight marks a major debut at Spokane Civic Theatre, but it isn't the show that's playing.
Sure, "A Christmas Carol: The Musical" opens this evening, and it promises to be a large-scale holiday showstopper, but Civic has produced the show before – back in 2008.
No, tonight's debut belongs to Keith Dixon, who is directing his first show in Spokane since taking over as Civic's artistic director in June. Dixon is a veteran of the stage, and he's intimately familiar with this story – he says another version of "A Christmas Carol" was an annual tradition at the Baton Rouge, Louisiana, theater where he was previously managing artistic director.
"It's been a lot of fun getting to know these folks and working with new talent," Dixon said. "I'm excited for people to enjoy this show at the holidays. … It gives families the opportunity to come and experience a great holiday story together."
The show, which features music and lyrics by Alan Menken and Lynn Ahrens, doesn't stray too far from the basics of Charles Dickens' famed novella, which was first published 1843 and has become one of the most frequently adapted stories of all time. It seems that everybody has taken on this tale of regret and redemption at some point – Jimmy Stewart did it, Bill Murray did it, even the Muppets did it.
So you no doubt know the tale by heart. There's Ebenezer Scrooge, the miserly money lender who has no Christmas spirit. There's Scrooge's poor employee Bob Cratchit, who barely scrapes by as his sickly son Tiny Tim wastes away. There are the three ghosts, as well as the spirit of Scrooge's former business partner Jacob Marley, who haunt Scrooge on Christmas Eve and take him through a supernatural tour of his past, present and future.
Everything that you expect is here, although Dixon says there are a few neat wrinkles to the formula.
"There's a little more emphasis on Scrooge as a young man, particularly at the end of the first act, that's expanded a lot more than in other versions," he said. "And there's a connection made between three characters we see early on who also are our ghosts. It influences Scrooge because he recognizes these people, and we as an audience recognize them for what they are as well. It's a little 'Wizard of Oz,' if you think about it."
The production itself is one of the biggest in Civic's history, with a cast of nearly 50 people. There are some challenges in choreographing so many actors on a stage that can barely contain them, but Dixon says there's a reason for the excess.
"I have been told this is maybe the largest cast we've ever had on this stage," Dixon said. "But one of the things that's really important to me is we have families who are (acting in) the show together. It's Christmastime and you're going to ask someone to commit this amount of time, let's provide that opportunity for them."
As it approaches the 171st anniversary of its publication, "A Christmas Carol" remains compelling to modern audiences because it is, Dixon said, both a human tale of atonement and a classic ghost story. It's the very definition of timeless.
"In England, ghost stories are traditionally reserved for the holidays – they're not a Halloween thing; they're a Christmas thing," he said. "It's about redemption, and it's about the opportunity to see a change and make it. You get the chance to start over fresh, and there's a hope that goes with that. We all, on some level, want that, to go back and do things differently, and there's no better time to do that than on the holidays."
---