A&E > Entertainment
Create Spokane showcases arts all month long
Mural walk, studio visits join fall tour
Thu., Oct. 2, 2014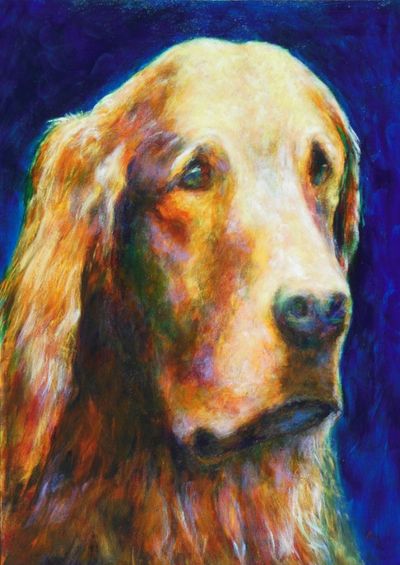 Used to be, October would roll around and you could count on one thing: the Fall Visual Arts Tour.
And you certainly can count on it again this year, as galleries and alternative spaces downtown and beyond open their doors to a wide array of art.
This year, however, the visual arts tour is getting supersized, exploding into Create Spokane, a month of events designed to spotlight and celebrate the arts in Spokane.
The event, sponsored by Spokane Arts, encompasses roughly 250 events in a variety of disciplines in 100 venues. A full schedule is at www.createspokane.com. A few of the highlights are below.
Visual Arts Tour
It wouldn't be October without this event, which expands beyond a typical First Friday into a First Weekend, with three days and nights of art downtown. Receptions are planned from 5 to 8 p.m. today at 42 downtown galleries and businesses. This includes Terrain, the seventh annual art-and-music festival, now in a new home at 304 W. Pacific Ave.
Beyond downtown, the Clearstory Gallery near Spokane Falls Community College, the Jundt Art Museum on the Gonzaga University campus, and the Spokane Art School in the Garland District all are planning special events. For a full list of Visual Arts Tour stops and artists, see our list on Page C16.
Mural Mania
For several years, the vacant lot at the corner of Third Avenue and Division Street has been an eyesore, especially considering it's at one of the busiest intersections in the city, one that greets visitors exiting from the interstate. Earlier this year, a campaign started to "cover" the hole with art. Artists – ranging from professionals to schoolchildren – have created mural panels that will be erected on fencing to disguise the vacant lot. Those murals will be installed on Saturday morning. Later in the day, beginning at 2 p.m. at the Third and Division location, people are invited for the mural unveiling, followed by a walking tour of the downtown underpass murals, which have been freshened up over the summer.
Artists at work
On Oct. 11 from 10 a.m. to 4 p.m., more than a dozen local artists will open their studios so the public can see how and where they work. The artists include painters, potters, photographers, dancers, and the costume shop at Spokane Civic Theatre. Maps will be available at the Create Spokane website.
Art party
The month of events will conclude on Oct. 30 with the Arts Award Costume Ball, at 7:30 p.m. at the Davenport Hotel, 10 S. Post St. The awards are intended to honor artists and organizations in the areas of leadership, collaboration, imagination and inclusion. Get tickets at www.createspokane.com.
Local journalism is essential.
Give directly to The Spokesman-Review's Northwest Passages community forums series -- which helps to offset the costs of several reporter and editor positions at the newspaper -- by using the easy options below. Gifts processed in this system are not tax deductible, but are predominately used to help meet the local financial requirements needed to receive national matching-grant funds.
Subscribe to the Spokane7 email newsletter
Get the day's top entertainment headlines delivered to your inbox every morning.
---