News > Nation/World
Feds: Teen from Illinois headed to ISIS
Tue., Oct. 7, 2014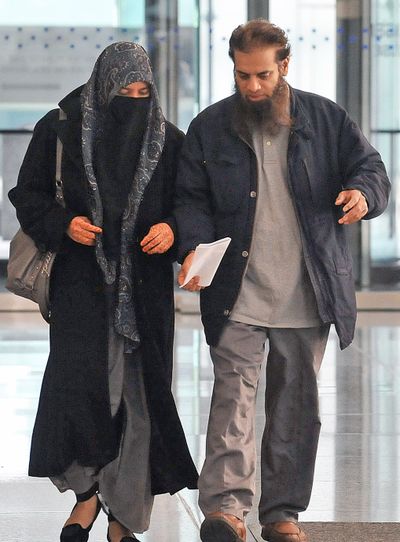 CHICAGO – A 19-year-old American left a letter expressing disgust with Western society before trying to board an international flight in Chicago, the first step in his plan to sneak into Syria to join the Islamic State group, according to a federal criminal complaint released Monday.
Mohammed Hamzah Khan, who lived with his parents in the Chicago suburb of Bolingbrook, was arrested Saturday at O'Hare International Airport trying to board a plane on the first leg of connecting flights to Turkey, which borders Syria. He is charged with attempting to provide material support to a foreign terrorist group, which carries a maximum 15-year prison sentence.
Investigators said Khan left a three-page, handwritten letter in his bedroom for his parents that expressed anger over his U.S. taxes being used to kill his "Muslim brothers and sisters," an apparent reference to a bombing campaign against Islamic State militants.
"We are all witness that the western societies are getting more immoral day by day," he wrote, then signed the letter, "Your loving son," according to court documents.
Khan appeared in a federal court Monday in orange jail clothes, calmly telling a federal magistrate he understood the allegations. As marshals led him away in handcuffs, the slight, bearded young man turned to smile at his parents – his father putting his arm around Khan's weeping mother.
About a dozen Americans are believed to be fighting in Syria, while more than 100 have either been arrested on their way to Syria or went and came back, FBI Director James Comey said recently, without offering details.
Local journalism is essential.
Give directly to The Spokesman-Review's Northwest Passages community forums series -- which helps to offset the costs of several reporter and editor positions at the newspaper -- by using the easy options below. Gifts processed in this system are not tax deductible, but are predominately used to help meet the local financial requirements needed to receive national matching-grant funds.
Subscribe to the Coronavirus newsletter
Get the day's latest Coronavirus news delivered to your inbox by subscribing to our newsletter.
---