A&E > Entertainment
If you don't laugh, at least you'll learn
Fri., Oct. 31, 2014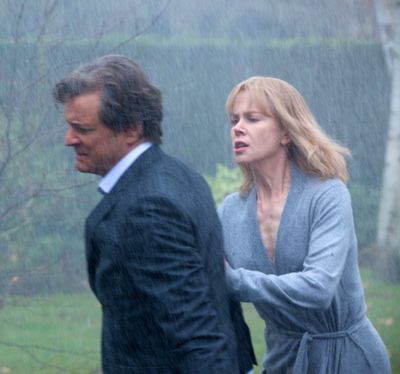 (Posted Tuesday) Seems as if messages are on the movie menu this week. From racism to media manipulation, Friday's openings promise to offer a bit of education along with the standard dose of entertainment. Let's hope the mix is a good one. Friday is, after all, Halloween.
Friday's openings are as follows: 
"Dear White People" : Racial issues arise for black students attending an Ivy League college. Village Voice critic Stephanie Zacharek calls this first-time feature by Justin Simien "one of the sharpest and most audacious comedies of the year." Yeah, but will we laugh?
"The Blue Room"  (in French with English subtitles): A steamy affair turns into … something else entirely. 
"Pride" : Based in fact, this "Full Monty" replica explores the partnership of gay activists and Welsh miners in 1984. Again, is this a laughing matter?
"Nightcrawler" : Jake Gyllenhaal stars as a guy who, desperate to find work, becomes an ethics-challenged freelance crime reporter. Sounds like your average TMZ reporter.
"Before I Go to Sleep" : After suffering trauma, a woman wakes every morning with no memory. 
"Saw 10th Anniversary" : Just in time for Halloween.
Dan Webster
Don't call them stunts
(Posted Tuesday) During one of the many interviews that Keanu Reeves did in advance of the "John Wick" opening, he referred to the parts he has played in action films – specifically " The Matrix" trilogy. But he was quick to differentiate between doing "stunts" and doing "physical acting."
You've done so much stunt work … I haven't done any stunt work … I don't do any stunts.
You're flipping over people and firing guns. But if I'm doing it, it's not a stunt. Stunt men do stunts.
What do you do? I get to do some physical acting. I get involved in some action but they're not stunts. I flip over guys, I get flipped, I run, I jump, I play.
Makes me like the guy. Not every actor is this honest.
Dan Webster
Local journalism is essential.
Give directly to The Spokesman-Review's Northwest Passages community forums series -- which helps to offset the costs of several reporter and editor positions at the newspaper -- by using the easy options below. Gifts processed in this system are not tax deductible, but are predominately used to help meet the local financial requirements needed to receive national matching-grant funds.
Subscribe to the Spokane7 email newsletter
Get the day's top entertainment headlines delivered to your inbox every morning.
---