A&E > Entertainment
Ultimate party mix
Halloween kicks off the weekend this year, and plenty of venues are taking advantage
Fri., Oct. 31, 2014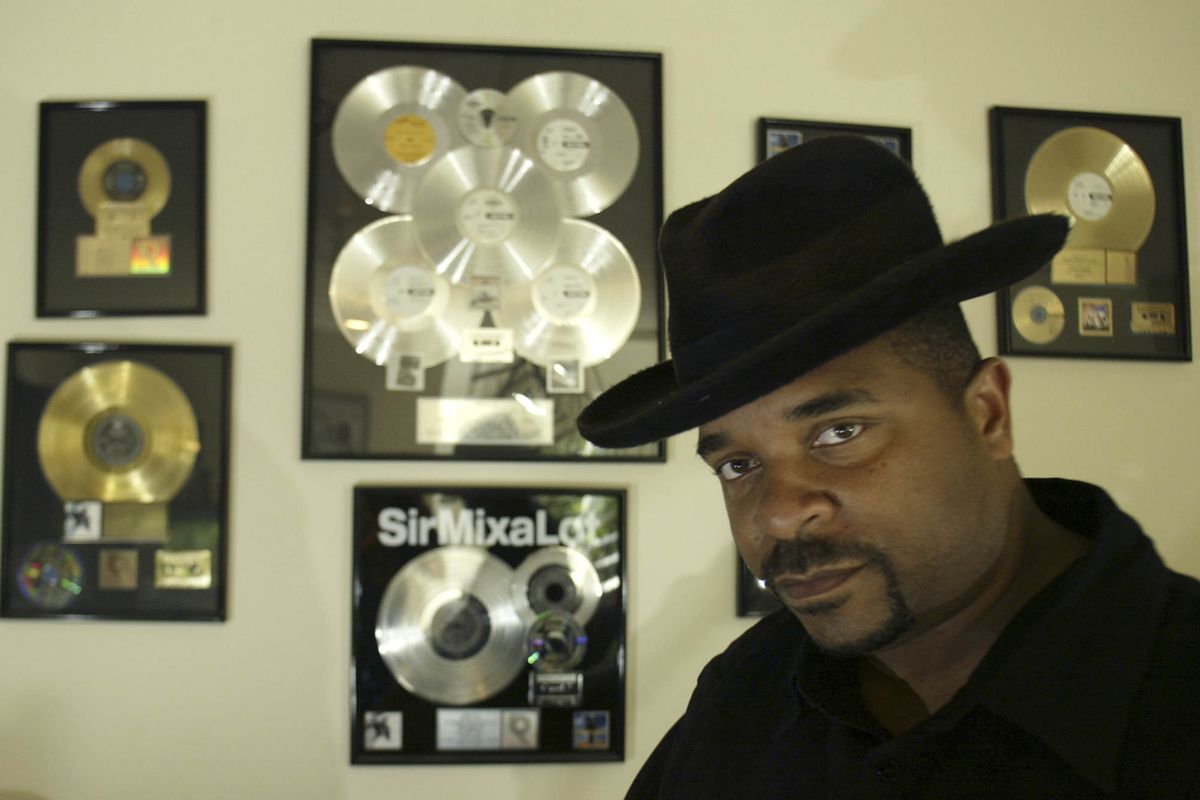 Sir Mix-a-Lot performs Friday night at 9 p.m. at The Hive in Sandpoint. (Associated Press)
Halloween falls on a Friday night once every seven years or so, so of course local venues are capitalizing on the occasion and going all-out tonight. Here are some of the best Halloween events that neighborhood venues, bars and theaters have to offer – nationally touring musical acts, local concerts, costume contests and a Halloween cinema staple.
Halloween Bash and Costume Contest with Sir Mix-a-Lot, 9 p.m., The Hive, 207 N. First Ave., Sandpoint. Yeah, you read that right: Sir Mix-A-Lot. His most famous track, a goofy, ribald ode to ample posteriors called "Baby Got Back," unexpectedly rocketed its way up the charts in the summer of 1992, and what once seemed like a fluke novelty hit refuses to die: You can't go a night in any karaoke bar without hearing somebody belt it out, it's still being parodied and referenced on TV ads, and Nicki Minaj liberally sampled it in her most recent hit "Anaconda" (which makes "Baby Got Back" sound like Mother Goose). Mix-a-Lot (real name Anthony Ray) is a Seattle native who famously performed with the city's symphony earlier this year, and he plays at the Hive in Sandpoint this evening. I think the odds are pretty good that you'll hear "Baby Got Back" at least once. To get more information about the costume contest, or to reserve a V.I.P. booth, visit www.livefromthehive.com. The show is 21+ only. $25; tickets are available through TicketsWest.
"The Rocky Horror Picture Show," 11:55 p.m., Panida Theater, 300 N. First Ave., Sandpoint. And once Sir Mix-a-Lot's set winds down, bounce over to the Sandpoint's historic Panida Theater for a screening of the 1975 cult musical about a square Nixon-era couple stranded in a castle with a sexually deviant mad scientist. Costumes and audience participation are encouraged, but not all of the traditional "Rocky Horror" props (you know, the ones you typically throw at the screen) are allowed in the theater: Per the Panida's website, confetti, party hats, noise makers and flashlights are acceptable; rice, toast and water guns are not. (Note: They will have prop bags for sale at the theater.) Admission is $11; advance tickets can be purchased at www.panida.org.
Halloween Bash, featuring Bodhi Drip, B Radicals, Blackwater Prophet and others, 7:30 p.m., the Big Dipper, 171 S. Washington St., and the Phat House, 417 S. Browne St. Here you get a two-for-one deal, with the Big Dipper and the Phat House collaborating for a two-venue Halloween mini-festival. A single ticket allows you entry into both venues over the course of the night, and they'll even knock the $5 ticket price down to $3 if you're sporting a costume. All ages.
Horse Feathers, with Hollow Wood, 8 p.m., the Bartlett, 228 W. Sprague Ave. If you're looking for something a little more mellow, check out Portland's indie folk five-piece Horse Feathers at the Bartlett. This might not be the best venue to don an elaborate or bloody costume, but you won't be totally out of place in some plaid. All ages; $15.
The Go Man Gos, Jones Radiator, 120 E. Sprague Ave. If you've never seen the Go Man Gos, let me entice you right now: It's four grown men covering '80s pop songs made famous by female vocalists – Pat Benatar, Debbie Harry, Christie Hynes and, of course, the Go-Gos. Costumes encouraged; 21+.
Tech N9ne, with Stevie Stone, Krizz Kaliko, Knothead and Tyler Denbeigh, 8 p.m., Knitting Factory, 919 W. Sprague Ave. Can you believe it's been a full five months since regionally popular Kansas City rapper Tech N9ne rolled through town? If you can't make it to tonight's show, don't worry – he'll probably come back. $28; purchase tickets at www.sp.knittingfactory.com.
Local journalism is essential.
Give directly to The Spokesman-Review's Northwest Passages community forums series -- which helps to offset the costs of several reporter and editor positions at the newspaper -- by using the easy options below. Gifts processed in this system are not tax deductible, but are predominately used to help meet the local financial requirements needed to receive national matching-grant funds.
Subscribe to the Spokane7 email newsletter
Get the day's top entertainment headlines delivered to your inbox every morning.
---