News > Obituaries
Obituary: Bocksch Hertel, Mary June Clarice (Fish)
Age 80
Sun., April 12, 2015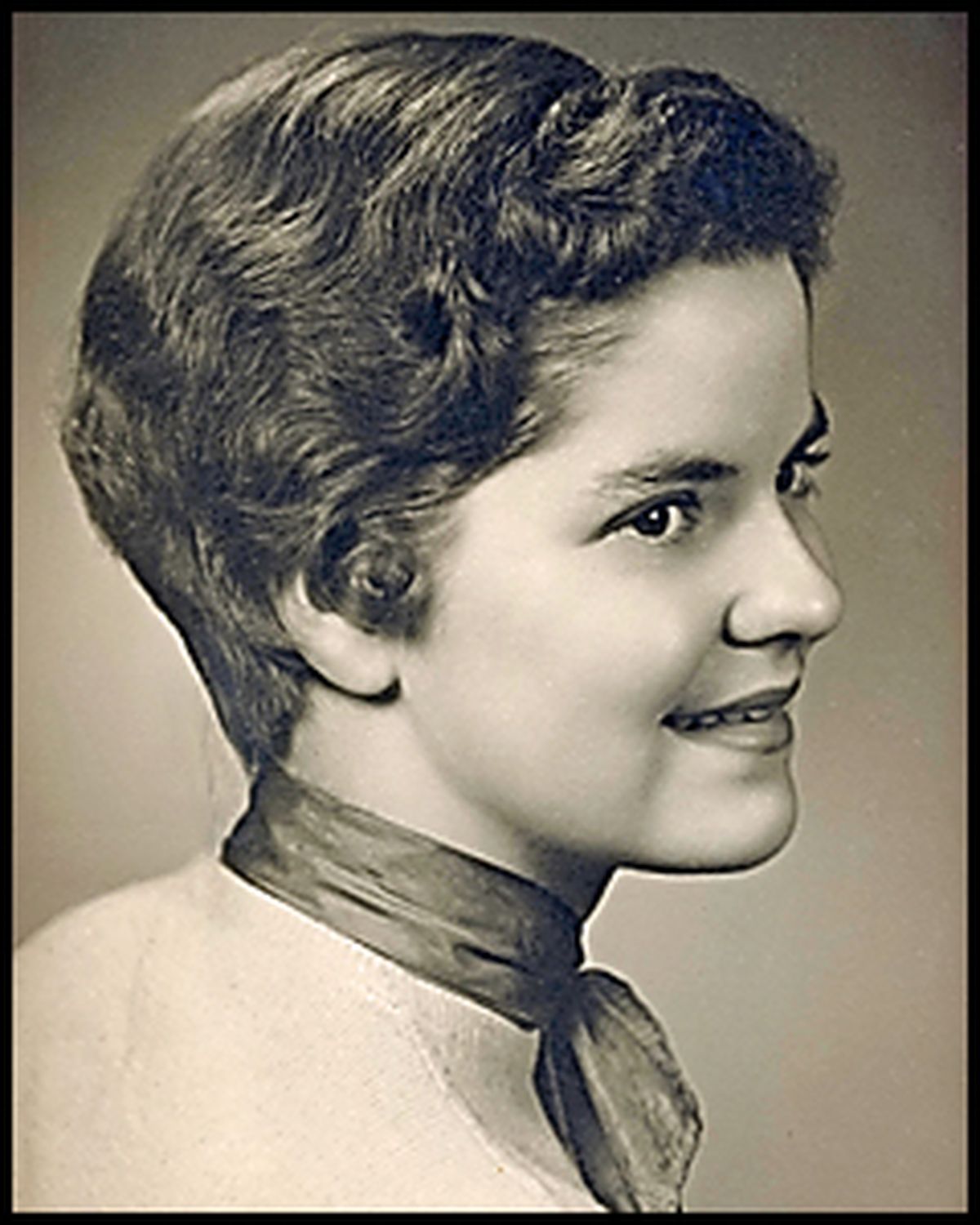 BOCKSCH HERTEL, Mary June Clarice (Fish) (Age 80) What an amazing and wonderful person!
Mary June passed away on April 9, 2015, after a valiant battle with cancer, throughout which she remained always optimistic and ever cheerful.
Mary June was born in Somerset, WI, on March 5, 1935, and was raised in Rice Lake, WI.
She loved to remark that she was a Pisces born to "A.
Fish" who lived on Water Street in Rice Lake.
Mary June graduated from Rice Lake High School (1953) and from Wisconsin State College in Superior, WI (1957) with a degree in Art.
She taught art in Wisconsin for a year, and then married Robert D. Bocksch on July 5, 1958.
They moved to Spokane where they built their home and family.
Mary June returned to teaching and taught elementary school for the Mead School District for over 20 years.
During this time, she earned her Master's degree in Education from Whitworth College.
She was very proud of her association with Whitworth.
She and her husband, Dr. Bocksch (chemistry professor) continued to support various Whitworth activities even after his retirement.
Mary June was able to travel the world and even spent her 70th birthday in China with friends, teaching art to handicapped children.
Robert died in 2001.
Eight years later, she met and married George Hertel.
She was fortunate to be loved by so many.
Mary June was a wonderful mix of 1950's sitcom housewife, free-spirited artist, and absent-minded educator.
She loved her church, gardening, teaching, art, science, painting, friends, and especially her family.
Mary June could make any occasion memorable, special, and fun.
She had the amazingly rare gift of total goodness and acceptance that constantly drew others to her.
She shimmered with joy, and it radiated to anyone in her presence.
She never dwelt on the negative and refused to let hardships affect her.
She smiled through everything!
Mary June is preceded in death by her parents, brothers, sister, and her husbands Dr. Robert Donald Bocksch and George Hertel.
She is survived by her five children: Brian Bocksch (wife Nima Lama), Linda Mega, Karen Bocksch Jose (husband LTC (R) Christopher), Don Bocksch (wife Sherry Eberle), Ken Bocksch (wife Lori).
She also leaves a legacy of twelve grandchildren: Launi (Trey) Popaditch, Abe Mega, Ben Mega; Lexi Jose, Anni Jose, Kali Jose; Abby Bocksch, Sara Bocksch, Ellie Bocksch; Erika Bocksch, Avery Bocksch, and Kody Bocksch.
Her sweet dog, Zipper, also remains.
Mary June's family would like to thank the staff at Evergreen Hematology and Oncology for their loving and dedicated care.
We also would like to thank Horizon Hospice, the wonderful VNA nurses and especially the gracious, steadfast and hard-working caregivers at Comfort Keepers.
You were all so wonderful and helped make her wish of remaining in her own home a reality.
Thank you all.
Mary June's memorial service will be held on May 2nd at 12:00 at Country Homes Christian Church, 8415 N. Wall St, Spokane, WA 99208.
In lieu of flowers, please send memorial donations to the Bocksch/Stien/Hicks Endowed Scholarship at Whitworth University, 300 W. Hawthorne Rd.
Spokane, WA 99251.
Questions can be directed to Leisha White at Whitworth.
Local journalism is essential.
Give directly to The Spokesman-Review's Northwest Passages community forums series -- which helps to offset the costs of several reporter and editor positions at the newspaper -- by using the easy options below. Gifts processed in this system are not tax deductible, but are predominately used to help meet the local financial requirements needed to receive national matching-grant funds.
Subscribe now to get breaking news alerts in your email inbox
Get breaking news delivered to your inbox as it happens.
---