A&E > Entertainment
Jill Barville: Time spent testing better spent learning
Fri., April 24, 2015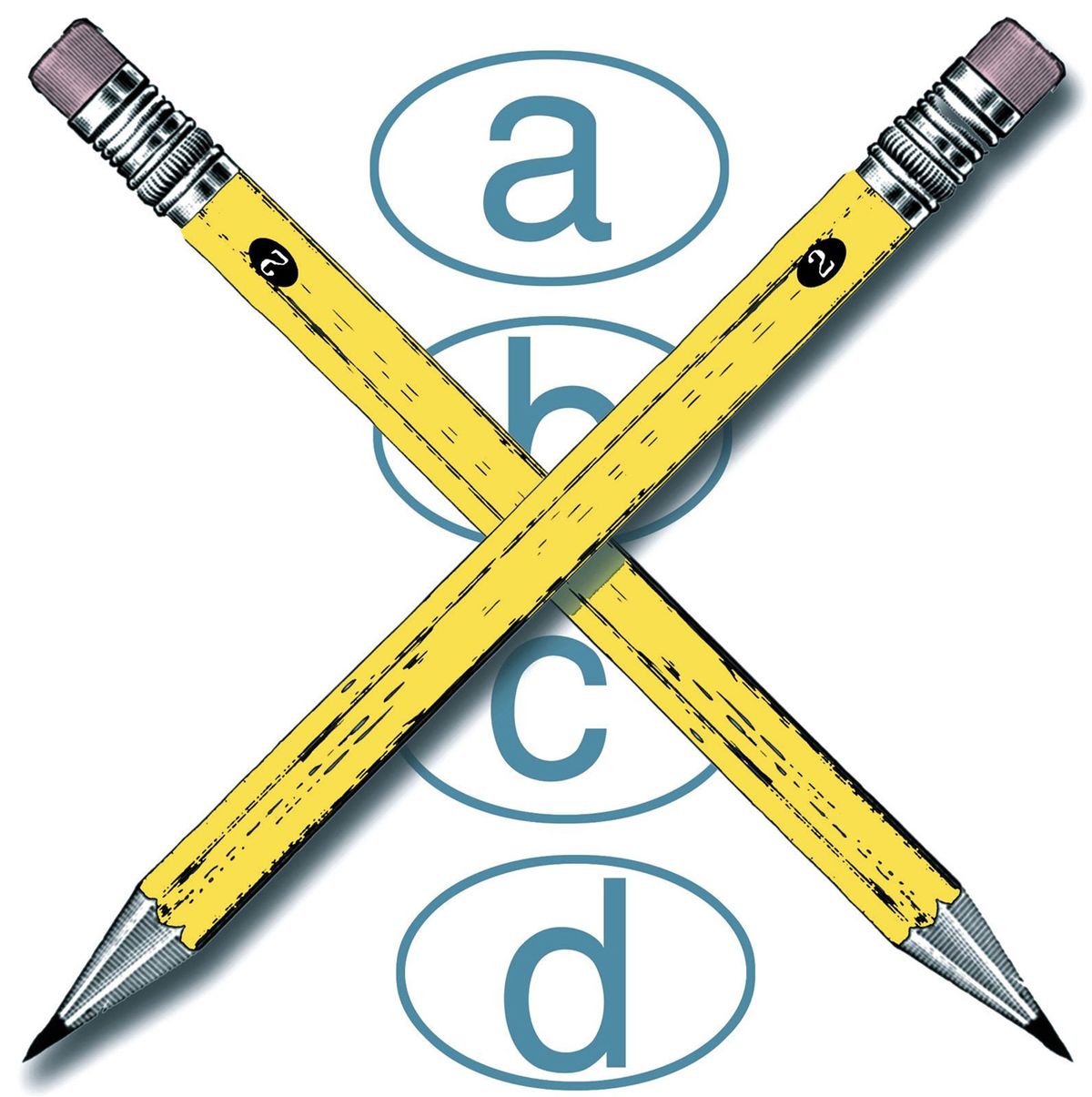 Normally, I'm a compliant complainer. I'll follow the rules, however asinine, while rolling my eyes and making sarcastic jokes in the back of the room.
This month is different. I'm joining some rebels with a cause. Sort of. I'm opting my 11th-grader out of the Smarter Balanced Assessment Consortium test. I'd probably opt out my middle school student too, but I haven't done enough research and suspect his score might impact math placement next year.
So, he's stuck with standardization for now, with a promise to research and revisit the controversial topic. His brother, meanwhile, is excused to go to class so he can learn something instead of prove, once again, that he's learned something.
As a Running Start student at Eastern Washington University he'd miss four days of college classes in order to take a test that's supposedly designed to "accurately measure student progress toward college and career readiness," as stated in a letter from our school district.
We already know he's ready for college-level work. He's in college classes.
As an aside, I'd like to thank his teachers for preparing him so well, despite how many hours they had to skip teaching because they were stuck administering tests.
Our decision to opt out was a no-brainer. That's the kind of decision that's so obvious you could make it even if you're a scarecrow without a brain.
We'd also opt him out if he were still taking high school classes, where instruction is canceled for four days for juniors taking the test. Haven't they been tested enough?
I can hardly count the number of tests he's taken over the years, like the reading proficiency tests in elementary school that made him think he was stupid when he just wasn't developmentally ready to read. That took years to overcome. Then there was the controversial WASL, followed by the MSP, HSPE and end-of-year exams.
To top off all that testing, juniors with college aspirations are steeped in additional standardized tests thanks to the PSAT, SAT and ACT. He's taken two out of three so far this year. So why do we need another new test in 11th grade?
I turned to smarterbalanced.org for answers. Maybe I was missing something. I hoped to find a compelling reason that this test is an effective use of educational time and money.
According to the site, the SBAC is designed to "gauge which students leave high school with the English and mathematics knowledge and skills necessary for entry-level, transferable, credit-bearing work."
In short, are students ready to take college classes that count toward graduation?
This sounds a lot like the SAT and ACT, which the College Board website states, "are designed to measure students' skills and help colleges evaluate how ready students are for college-level work."
But don't start celebrating, students. The SBAC isn't replacing the SAT or ACT. You'll still want to take those tests unless you know your university of choice isn't one of the thousands that require one of them.
The SBAC marketing material concedes it won't replace the SAT but asserts it's different, that the SAT is for admissions and the SBAC isn't. Huh.
They're proud of the fact the SBAC is partnering with 197 post-secondary institutions (many of which probably require the SAT or ACT) but don't think it's a good tool to determine college admissions. Yet it's supposed to show if students are ready for college-level work.
I'm back to making sarcastic comments about scarecrows.
The SAT is also commonly used to help determine class placement and scholarship awards, not just admissions. And there're more than 7,000 post-secondary institutions in the country, so forgive me if less than 3 percent participation fails to impress.
Now, this isn't an argument for the SAT, which has a bevy of detractors. I'm just baffled that anyone thinks the SBAC is the answer. Wouldn't it make more sense to spend that money on improving the SAT? Wouldn't it make even more sense to spend that money on helping educate students in the first place?
While I agree some periodic standardized testing is necessary and important, I'm concerned with how much time my children have spent in school taking tests when they could have been doing science experiments, reading literature, discussing politics, making music or art, and learning new math skills.
Testing is only one part of the picture.
Our public schools are staffed with educators who have demonstrated their qualifications and expertise through college degrees, teacher certification, and ongoing clock hours and education. Most of them have also earned highly qualified status. Their expert assessment of student achievement and progress should not be minimized.
That's why a combination of high school grades and PSAT/SAT/ACT scores should be considered compelling evidence of academic competence and college or career readiness in 11th grade.
I've been a compliant complainer about testing for years. But the discussion this opened in our family makes me think I'll soon be a full-fledged rebel, pushing back against excessive standardized testing because enough is enough.
My son said, "Mom, it's not going to change until my generation has kids. We know what it's like to take so many tests and we won't want that for our kids."
I don't want it for mine, either.
Jill Barville writes twice a month about families, life and everything else. She can be reached at jbarville@msn.com.
Local journalism is essential.
Give directly to The Spokesman-Review's Northwest Passages community forums series -- which helps to offset the costs of several reporter and editor positions at the newspaper -- by using the easy options below. Gifts processed in this system are not tax deductible, but are predominately used to help meet the local financial requirements needed to receive national matching-grant funds.
Subscribe to the Spokane7 email newsletter
Get the day's top entertainment headlines delivered to your inbox every morning.
---