News > Obituaries
Obituary: Todd, Theodore Steele "Ted"
Age 63
Wed., April 29, 2015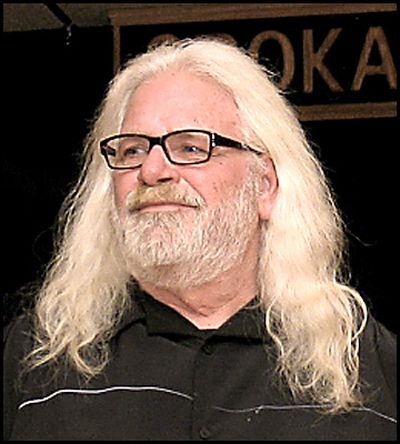 TODD, Theodore Steele "Ted" Theodore Steele "Ted" Todd died unexpectedly on April 9th in Oxford, Mississippi.
Ted was 63 years of age.
He is survived by his wife, Kay Miller of Spokane and his five loving children, Kimber Todd of Delaware, Drew Todd of Texas, Toby Todd of Vancouver, WA, Tessa Todd of Spokane, and Tana Todd of Fort Collins, CO.
He is also survived by his brother, Bruce of Spokane; and his sister, Molli of Oxford, Mississippi.
Ted was born on July 12th, 1951 in Yakima to Steele and Marianne Todd.
He and his family relocated to Spokane soon after, where Ted graduated from Lewis and Clark High School in 1969, and later attended Spokane Falls Community College.
Ted retired in 2013 from his position with the City of Spokane where he served as a proud and dedicated Public Works Inspector.
Ted was known worldwide for his work with blues music; he was a founder of the Inland Empire Blues Society (IEBS), helping it and other blues societies grow in numbers and importance.
From writing the newsletters to organizing meetings and awards programs, Ted poured his heart and soul into his support for the Blues and the IEBS.
Ted was a regular presence at many of the region's blues festivals, where he worked to recruit members for the IEBS and other societies, and to support blues artists in reaching fans with their merchandise and recordings.
Ted was a successful radio disc jockey whose work earned him a coveted "Keeping the Blues Alive" Award from the Blues Foundation in Memphis.
Ted's show "Blowtorch Blues", first on KKZX radio for 20 years then as a web-based radio program, gained listeners and new blues fans throughout the world.
Ted also worked with the Blues Foundation as a judge in its International Blues Challenge and its Blues Music Awards.
In Spokane Ted helped to create and nurture the Blues Kats for Kids program, which provides funding for at risk teenagers.
No funeral is scheduled, but a memorial service will be held for Ted at 6 PM on May 10th at the Eagles Lodge, 16801 E Sprague, in Spokane.
The service will include musical performances and remembrances of Ted.
The Inland Empire Blues Society will also be on hand for memberships, renewals, and donations in honor of Ted.
In lieu of flowers, please send donations to Blues Kats for Kids to STCU, PO Box 1954 Spokane, WA 99210-1954.
Make checks payable to Inland Empire Blues Society (IEBS) and on the memo line indicate Blues Cats for Kids.
The family would like to thank all of Ted's friends and acquaintances who have expressed sympathy and to the greater Blues Community for their love and continued support.
Online condolences/memories may be left on the Tribute Wall at www.colemanfuneralhome.com
Local journalism is essential.
Give directly to The Spokesman-Review's Northwest Passages community forums series -- which helps to offset the costs of several reporter and editor positions at the newspaper -- by using the easy options below. Gifts processed in this system are not tax deductible, but are predominately used to help meet the local financial requirements needed to receive national matching-grant funds.
Subscribe now to get breaking news alerts in your email inbox
Get breaking news delivered to your inbox as it happens.
---