News > Features
Book Notes: GU's Armstrong keeps rolling with 'Reiterations'
Sun., Feb. 22, 2015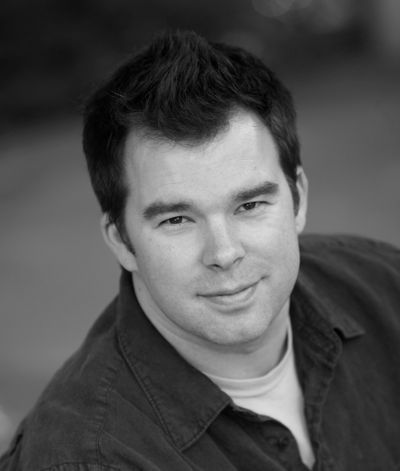 In just a few months in Spokane, David Armstrong has made a name of himself. Armstong, teaching this year at Gonzaga University, has seen the publication in November of his first story collection, "Going Anywhere," and received word that his second collection, "Reiterations," will be out in early 2016.
Both books were prize winners – "Going Anywhere" the 2013 Leapfrog Fiction Contest winner, and "Reiterations" the 2014 New American Fiction Prize. He'll read from his work on Tuesday at Auntie's.
Armstrong took some time this week to participate in "Five Questions With" email interview.
Q. How did the stories in "Going Anywhere" come about?
A. I usually begin with what I tend to think of as "social hiccups," those stories that feel the slightest bit out of sync with the common: a mother who resorts to kidnapping her own son; a man coming out of the closet who, for most of his life, has been a husband and father of a conservative, nuclear family. I'm interested in those disclosures about other people's lives that usually don't register as particularly world-shattering to most of us, but for the person experiencing them represent moments of absolute upheaval. I want to dig around in those moments until I find the lives, the relationships, and the reality beneath them.
That idea even applies to my few stories that aren't particularly realistic. As I started writing about the worries of first-time parents, their doubt took the form of a zombie-like creature that kept crossing their backyard. While not what you'd call realistic, that scenario, for me, was a way of embodying the fear – of bringing a new life into a flawed world – that this couple must be experiencing.
Q. That collection was published as the winner in a fiction contest. Your next collection, "Reiterations," will be published as the winner of a fiction contest. What's your secret to writing prize winners?
A. Winning prizes and having one's fiction be recognized (and read) is always nice, but for me writing is about finding a way to convey something important about everyday lives. It's about magnifying elements of what makes us human. There's a quote attributed to Tolstoy about art being the transfer of feeling from one heart to another. For some that might be an antiquated or overly quaint idea, but that's really all I want, to make a reader feel the way I feel, to open a little door and see that every one of us is living a great big story, that each of us is worthy and capable of incredible empathy and love. I know that doesn't answer the question.
Q. Do you see yourself primarily as a writer of short-fiction? Or do you have a novel you're working on?
A. I'm always working on short stories – often a dozen or so at once. Every new story is a new foray, and that multiplicity of constantly fresh ideas keeps me enthralled and overwhelmed simultaneously. That said, after finishing three failed novels – which all got plunked into desk drawers – I'm currently working on a novel again, and I'm excited. It's about a woman with an incurable disease whose husband disappears while she's on her deathbed. When she begins to receive letters from him, postmarked from a town that doesn't exist, she finds out he's been researching the history of miracles. Meanwhile she seems, inexplicably, to be getting better. It's a combination mystery and love story with a hint of the miraculous.
Q. Your stories are populated by some pretty interesting people. Do you find yourself picking up bits to use in your writing from the people you encounter? Or do they tend to be total fabrications?
A. There's always a part of someone real in there. That's not to say any story is a roman à clef. There's no single character that wholly embodies a real-life person, but if my characters didn't have some commonality with real people, I think they'd feel wooden and featureless, like those mannequins without faces. That said, a lot of the characters are also an extension of myself – especially the ones that are confused and stupefied by the way the world works.
Q. You're a newer arrival to Spokane. What are your impressions so far of this place?
A. My wife and I love Spokane. That's not hyperbole. We've been greeted at Gonzaga with warmth and support. The town itself has an impressive array of cultural goings-on. There are amazing writers and artists here who have already made us a part of their community, and it's now where our son was born (in December), another awesome experience. No matter where life takes us in the future, Spokane will always be a kind of magical place for us. I'm sure the town, and its inhabitants, will make it into my fiction soon.
Local journalism is essential.
Give directly to The Spokesman-Review's Northwest Passages community forums series -- which helps to offset the costs of several reporter and editor positions at the newspaper -- by using the easy options below. Gifts processed in this system are not tax deductible, but are predominately used to help meet the local financial requirements needed to receive national matching-grant funds.
Subscribe now to get breaking news alerts in your email inbox
Get breaking news delivered to your inbox as it happens.
---