A&E > Entertainment
Two enchanted evenings
Concert celebrates 25 years of delighting park audience
Fri., July 10, 2015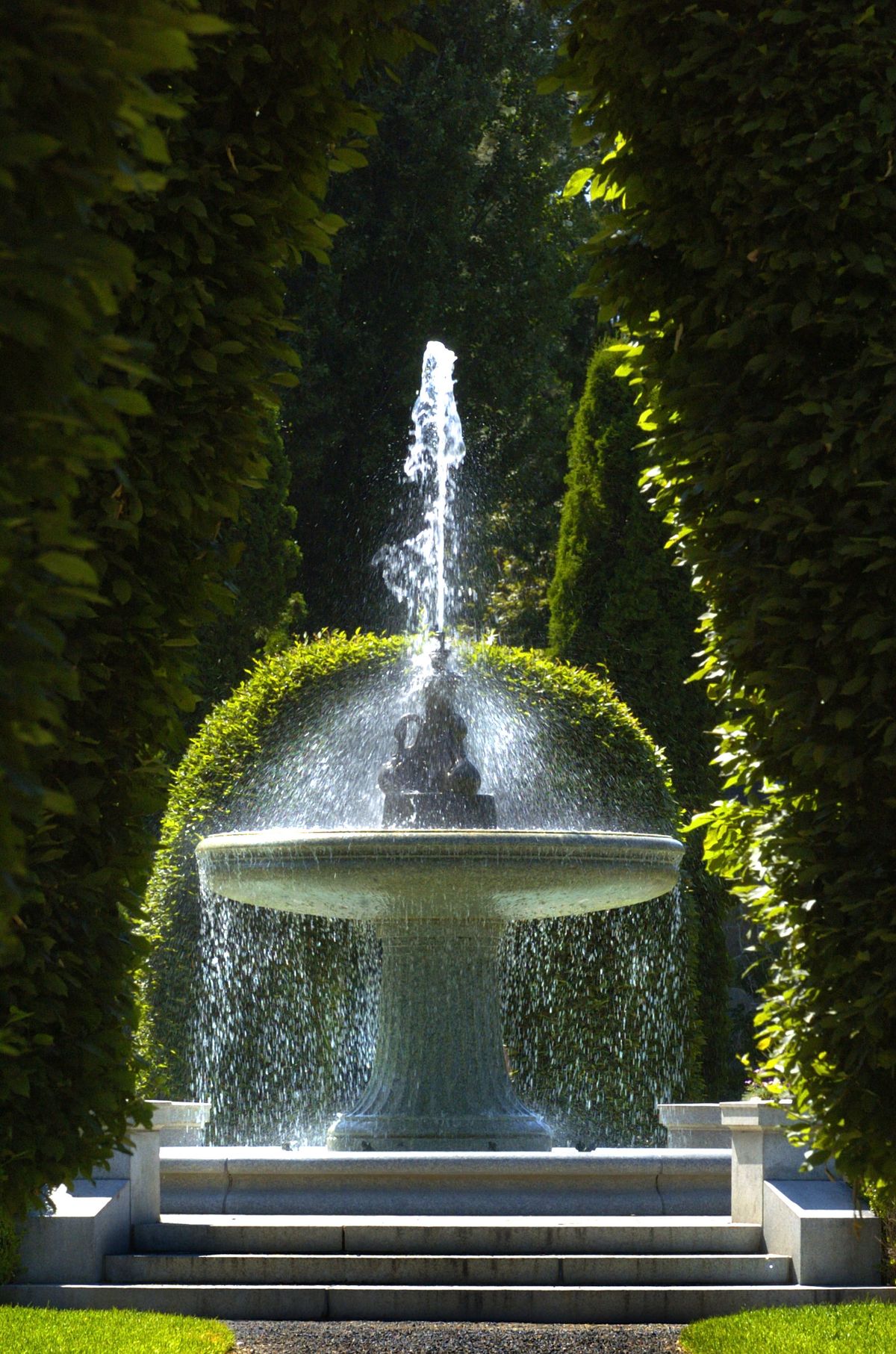 Duncan Garden in Manito Park provides the setting for Mozart on a Summer's Eve. (File)
For the past 25 years, the annual Mozart on a Summer's Eve concert has been about paying tribute to the great classical artists. But this year, the two-night event is sort of paying tribute to its own history.
On Tuesday and Wednesday evenings, Duncan Garden at Manito Park transforms into a kind of idyllic amphitheater. Blankets are draped on the lawns, the summer sunlight gradually fades and the park is filled with glorious symphonic sounds. That the night will feature a Maurice Ravel movement titled "Enchanted Garden" is appropriate.
"It's a big, glorified outdoor picnic," said the event's music director, Verne Windham. "But when the concert starts, everybody listens. It's never background (music) for anybody. … We don't blast them out with big amplification: They have to listen, and they do."
Windham has been at the helm of the concert since the start, and he's seen it grow and develop since 1991.
"It started simply out of the desire to have a really great public event with straight-ahead acoustic classical music," Windham said, "and Mozart was an easy focus."
The first half of this upcoming concert will be devoted to a string trio that features cellist Zuill Bailey, violist Jessica Lee and violinist Mateusz Wolski. Following an intermission, the second half will feature the regular nine-piece wind ensemble.
The string ensemble is a new addition to the concert, which is a way for the event's directors to rework the blueprint they've been using regularly for more than two decades.
"I've been asked for years, 'Why don't you use a small orchestra? Why don't you bring in strings?' " Windham said. "Other than an occasional soloist, we've never used strings, so that's a significant departure this year."
The program for this year's concert will include a broad overview of compositions from the ensembles' past performances. You'll hear the W.A. Mozart overture "Cosi fan tutte," which was the opening piece at the very first Summer's Eve concert, and Charles Gounod's "Petite symphonie," which has been a staple of the concerts over the years.
Windham said they will also be paying tribute to two local music figures who died recently: Stefan Kozinski, a former Spokane Symphony assistant conductor and a co-founder of Mozart on a Summer's Eve, and Gunther Schuller, a former artistic director for the Northwest Bach Festival.
There's plenty of tradition tied to the concerts – Windham said there are several families that have turned it into an annual custom – so celebrating a quarter century with a retrospective of sorts seems fitting.
"We're celebrating the existence of the event and its 25 years," Windham said. "Even as we're now dividing between the winds and the strings, we're seriously thinking about the next 25 years without presuming that it will continue the same. It's a great time to consider … opening ourselves up to new possibilities."
Local journalism is essential.
Give directly to The Spokesman-Review's Northwest Passages community forums series -- which helps to offset the costs of several reporter and editor positions at the newspaper -- by using the easy options below. Gifts processed in this system are not tax deductible, but are predominately used to help meet the local financial requirements needed to receive national matching-grant funds.
Subscribe to the Spokane7 email newsletter
Get the day's top entertainment headlines delivered to your inbox every morning.
---