News > Obituaries
Obituary: Davis, Robert Joseph "Bob"
Age 70
Sat., July 18, 2015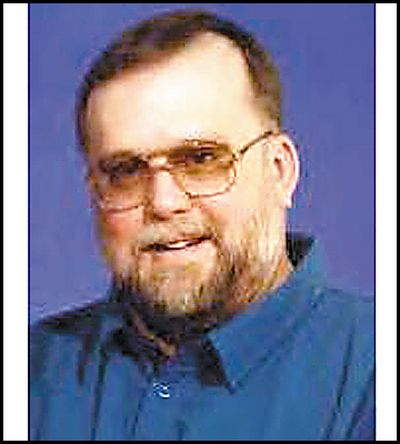 DAVIS, Robert Joseph "Bob" (Age 70) Robert Joseph Davis, of Pullman, passed away on Friday, July 10, 2015.
A private family service will be held later this summer.
Bob was born on October 30, 1944 in Tennessee, to William J. and Lois (Cory) Davis.
His father was a doctor and the family eventually settled in Spokane.
Bob graduated from Lewis Clark High School in 1963 and went on to earn his Bachelors of Science degree in psychology from Washington State University.
While studying at WSU, Bob enrolled in the Army ROTC and served in Germany after his graduation.
After his discharge, Bob returned to the Spokane area and attended Eastern Washington State College (now EWU), earning his degree in Anthropology.
Bob accepted a position as a corrections officer at the state penitentiary at Walla Walla.
It was at EWU that Bob met Kristen Gadeken and the couple married on June 28, 1975 in Spokane.
Bob later accepted a position at the Pine Lodge and then Geiger correctional institutions in Spokane.
In 1983, Kris accepted a position at WSU and the couple moved to Pullman.
Bob was hired by WSU as a library technician and he continued in that position until his retirement at age 62.
Bob was a collector of many things, including fountain pens, knives and pocket watches.
He was a skilled woodworker and craftsman.
He enjoyed building model airplanes and tried his hand at building violins.
He enjoyed doing geometry, algebra and trigonometry equations to relax.
Additionally, he was a fine photographer who enjoyed taking and developing his own photos.
Bob loved meeting and talking to people.
In the digital age, Bob was skilled in both computers and digital photography.
He was a very caring and loving husband and will be dearly missed by all who knew him.
He is survived by his wife of 40 years, Kristen Davis of Pullman; sisters Virginia (Nick) Leibold and Shirley (Al) Holmes of Seattle; sister-in-laws Dayna Gadeken and Arceil (Steve) Kettel of Spokane; brother-in-law Bryan (Carol) Gadeken of Sammamish as well as many nieces and nephews.
He was preceded in death by his parents.
Memorial contributions in Bob's honor are suggested to the Whitman County Friends of Hospice.
Kimball Funeral Home & Crematory of Pullman has been entrusted with funeral arrangements.
Online condolences may be left for the family at www.kimballfh.com
Local journalism is essential.
Give directly to The Spokesman-Review's Northwest Passages community forums series -- which helps to offset the costs of several reporter and editor positions at the newspaper -- by using the easy options below. Gifts processed in this system are not tax deductible, but are predominately used to help meet the local financial requirements needed to receive national matching-grant funds.
Subscribe now to get breaking news alerts in your email inbox
Get breaking news delivered to your inbox as it happens.
---