News > Features
Booknotes: Oakes' first novel finds inspiration in fairy tales
Sun., June 7, 2015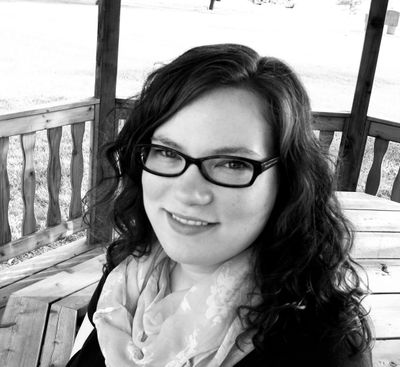 Minnow Bly has lived with the Kevinians since she was 5 years old. When she's 17, the Montana cult goes up in flames, having taken everything from her, including her parents and her hands.
That's the premise of "The Sacred Lies of Minnow Bly" ($17.99, Dial Books), a debut young adult novel from Spokane writer Stephanie Oakes that will be released Tuesday. The book, based on the old fable of "The Handless Maiden," examines Minnow's life in the aftermath of the cult's collapse.
Oakes, a library media instructor at the Libby Center, earned her Master of Fine Arts degree in poetry from Eastern Washington University. She'll celebrate the book's release with a reading at Auntie's on Saturday. In this Five Questions With interview, Oakes talks about her inspiration, on writing for younger readers and what's next.
Q. What inspired Minnow Bly's story?
A. One quarter, when I was a student in the MFA program at EWU, a poetry professor required my class to each choose an "obsession" around which we were to write a poem per week for the entire term. I chose fairy tales. One fairy tale that I really loved was "The Handless Maiden." As the title suggests, it's pretty gruesome, but also completely relevant; to me, it's a story about how easily young people, and particularly girls, can become collateral damage. This became the basis for "The Sacred Lies of Minnow Bly."
Q. On your website you refer to yourself as a "Young Adult Author." What is it about that audience that appeals to you?
A. As a writer, discovering young adult fiction was liberating. Everything is possible in YA – genres can be blended and tropes subverted in ways that it's not easy or acceptable to do in other categories. YA readers are voracious and completely game to go wherever the writer takes them. I feel that there is more room for innovation in YA than any other category of writing, and that's what drew me to it.
Q. Your book deals with some tough subject matter: the aftermath of life in a cult. Did you cringe just a little bit when "The Unbreakable Kimmy Schmidt" hit Netflix and gave a decidedly different spin to the same general topic?
A. I haven't seen the show yet, but it's in my mile-long Netflix queue and I've heard enough about it to know it'll probably be up my alley. I think there are ways to find humor in just about every situation, and I'm kind of in the camp that storytellers really ought to try. What stops it from being cringe-inducing is the characters being treated with humanity. In places, I certainly tried to find the humor in Minnow's situation, so I'll give the benefit of the doubt to Kimmy Schmidt.
Q. Who do you hope reads "Minnow Bly?
A. First and foremost, I hope it finds a home with young readers. Minnow's story isn't necessarily easy, but it's also eye-opening and hopefully gripping. And while there's a lower age limit for the book (the publisher says 14 and up), there's certainly no upper age limit; I think the book will appeal to adult readers, particularly fans of character-driven stories and mysteries. Also, anyone who thinks "The Handmaid's Tale" meets "Orange is the New Black" sounds like a good time.
Q. Given any thought to your next book?
A. My second novel, "The Arsonist," is being published next year. It's another young adult mystery, set alternately in modern day Monterey, California, and 1980s East Berlin.
Local journalism is essential.
Give directly to The Spokesman-Review's Northwest Passages community forums series -- which helps to offset the costs of several reporter and editor positions at the newspaper -- by using the easy options below. Gifts processed in this system are not tax deductible, but are predominately used to help meet the local financial requirements needed to receive national matching-grant funds.
Subscribe to the Coronavirus newsletter
Get the day's latest Coronavirus news delivered to your inbox by subscribing to our newsletter.
---
Subscribe and log in to the Spokesman-Review to read and comment on this story