Sports
American Samoans have history with Cougars
Fri., Nov. 20, 2015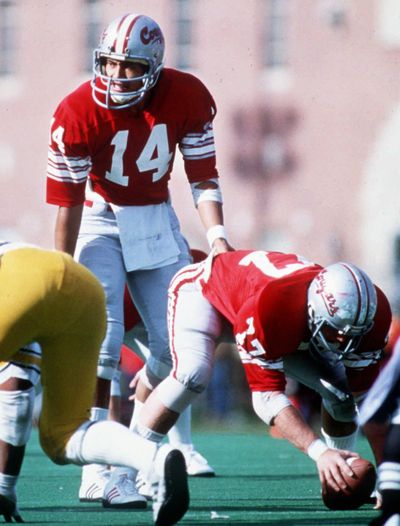 The current crop of American Samoans are not the first players of Polynesian descent to play for Washington State, although the Cougars have never recruited the islands more prodigiously than they currently under assistant coach Joe Salave'a.
The most renowned player from American Samoa to make his way to Pullman was quarterback Jack Thompson, the 'Throwin Samoan,' who was born in the village of Tutuila, although he played his high school ball at Evergreen High near Seattle.
Thompson became the No. 3 pick in the 1979 NFL draft following a successful career at WSU, making him just the fifth player ever born on The Rock to play football at the sport's highest professional level.
Many others followed, like Niko Noga, Isaac Sopoaga and Idaho offensive lineman Mike Iupati, an NFL All-Pro in 2012.
While American Samoa has been a prodigious producer of NFL talent considering its small size – pro-football-reference.com lists 29 onetime NFL players as having been born in the country – its closer neighbor, Samoa, has not. Frank Manumaleuga, who played at UCLA, is the only NFL player to be born in Samoa, which is about 100 miles away from American Samoa in the south Pacific Ocean.
In addition to seven American Samoa-born players, six other members of the WSU football team are of Polynesian heritage. Hawaii, whose airport one must pass through on the way to the mainland from American Samoa, is the next highest concentration of Polynesian football players and is home to four Cougars: Kingston Fernandez, Hercules Mata'afa, Taylor Taliulu and Kainoa Wilson.
Players of Polynesian descent who were born on the United States mainland, such as Troy Polamalu, Junior Seau and Lofa Tatupu, have littered Pro Bowl rosters for decades.
Local journalism is essential.
Give directly to The Spokesman-Review's Northwest Passages community forums series -- which helps to offset the costs of several reporter and editor positions at the newspaper -- by using the easy options below. Gifts processed in this system are not tax deductible, but are predominately used to help meet the local financial requirements needed to receive national matching-grant funds.
Subscribe to the sports newsletter
Get the day's top sports headlines and breaking news delivered to your inbox by subscribing here.
---