Zags' second-half defense turns tide on Waves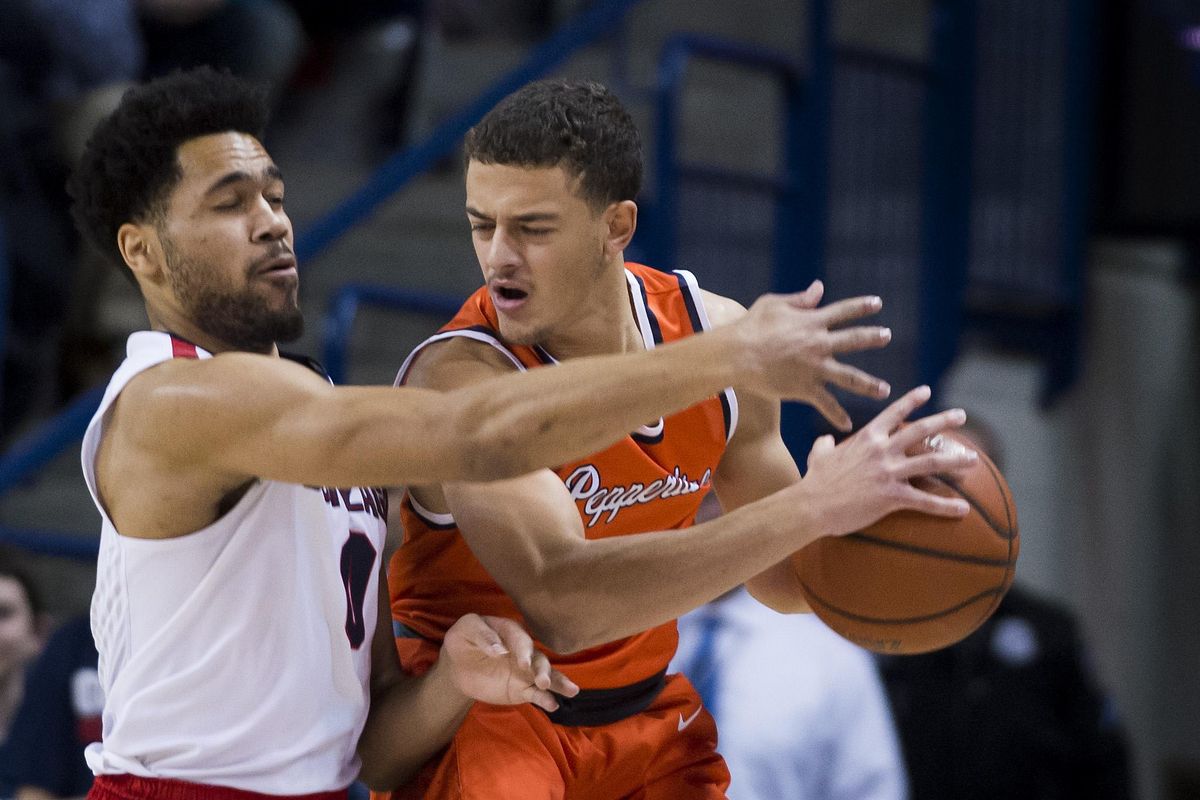 Pepperdine did something only two other Gonzaga opponents have done this season.
The Waves made 51.6 percent of their first-half shots, joining Bryant and Iowa State as the only Zag opponents to hit at least 50 percent in a half.
There was no repeat performance in the second half. In fact, the Waves had more turnovers (13) than field goals (nine) in the closing half.
Gonzaga's defense provided a fair amount of the offense and energy inside a fairly quiet McCarthey Athletic Center as the seventh-ranked Zags pulled away in the second half Thursday for a 92-62 victory.
The Zags made a few adjustments with ball-screen coverage, but mostly they just dialed up their effort and attention span.
"We actually tipped balls and got deflections," coach Mark Few said. "We probably had two or three of those in the first half and we were very unalert."
Junior guard Nigel Williams-Goss is known primarily for his offensive prowess, but on several occasions this season coaches have put him on the opponent's best perimeter scoring threat.
Williams-Goss defended talented Waves wing Lamond Murray Jr., who hit three 3-pointers and scored 13 points in the first half.
"But a lot of them weren't on Nigel," Few pointed out. "They were on some other people."
Murray went without a field goal for the first 9 minutes of the second half. He finished with 19 points.
"I like the responsibility of taking the other team's best player and trying to make it as tough as I can," Williams-Goss said.
Williams-Goss had four of GU's season-high 16 steals that led to a whopping 31 points off turnovers. Pepperdine's shooting percentage plummeted to 36 in the second half.
"Nigel is a really underrated defender," Gonzaga guard Silas Melson said. "People don't really pay attention to how well he can guard. And he's willing to take risks, and more than half the time, he's successful with those risks."
---