News > Spokane
Then & Now: Eldridge Building
Sun., Jan. 10, 2016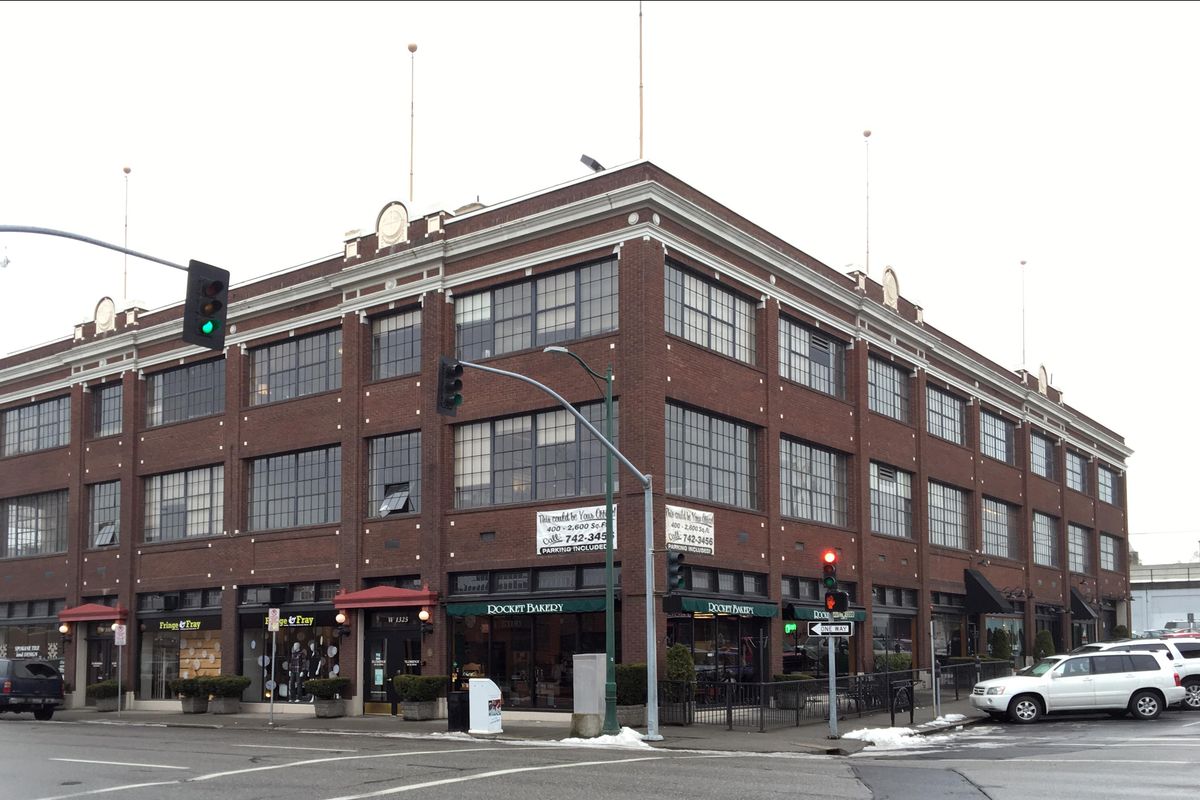 Present day: The Eldridge Building, built in 1925 for a Buick dealership, is now a multiple-use commercial building with retail and offices filling the three stories. The last auto dealership moved out in 1958. (Jesse Tinsley / The Spokesman-Review)
The first automobiles appeared in Spokane in 1898. But it would be a dozen years before cars became common on the streets and ownership was within reach of the average citizen.
Engineer and contractor Arthur S. Eldridge was born around 1874 in Flint, Michigan. He had built barges to dredge New York Harbor, bridges and buildings in Oregon, and a Navy base in the Philippines. But he found a new love when he bought his first Buick, a luxury car made in his hometown. He lived in Portland but quickly acquired distribution rights for Washington state and opened or took over showrooms in Seattle, Yakima and Spokane.
Spokane's Northwest Buick Co. became Eldridge Buick in 1916. The Spokane showroom rode the automotive boom of the teens and '20s while myriad other brands hit the market. When Eldridge opened the new building in 1925, Buick cars competed with Chandler, Dodge, Willys, Chevrolet and Studebaker stores on West First Avenue, dubbed Spokane's "auto row." The 60,000-square-foot building had many modern features, including an elevator that could take cars to any floor or the roof, an air exhaust system, a bridge to bring new cars into the building from the Northern Pacific railroad viaduct, and a modern showroom that was among the largest in the region.
In 1936, Clayton and Lester Kauffman bought the dealership and renamed it Kauffman Buick. Lester died in 1955, and Clayton sold the business to his son Gordon Kauffman and Fred Becker in 1964. The name of the business was changed to Becker Buick, which had relocated to East Sprague Avenue in 1958. Becker died in 1976, and the younger Kauffman partnered with General Manager Dale Cornwell. Cornwell is still an owner at Becker Buick. Since 1958, the building at South Cedar Street and West First Avenue has housed a variety of retail businesses and offices on the upper floors.
Eldridge died in 1954. He told The Spokesman-Review in 1926 he had a simple rule that led him to success in multiple endeavors: "Every job is three jobs in one. It is doing your own job as thoroughly as you can do it, training the man below you for your job and studying the job of the man ahead."
– Jesse Tinsley
Local journalism is essential.
Give directly to The Spokesman-Review's Northwest Passages community forums series -- which helps to offset the costs of several reporter and editor positions at the newspaper -- by using the easy options below. Gifts processed in this system are not tax deductible, but are predominately used to help meet the local financial requirements needed to receive national matching-grant funds.
Subscribe now to get breaking news alerts in your email inbox
Get breaking news delivered to your inbox as it happens.
---