Obituary: Herzog, Valentine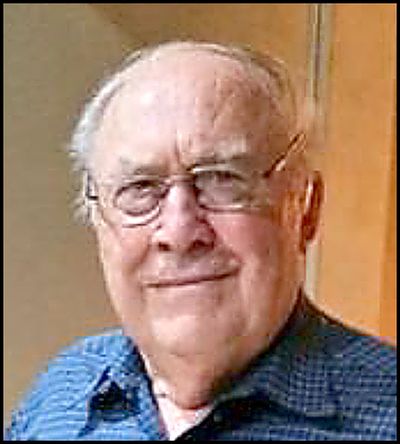 HERZOG, Valentine

Valentine Herzog, age 92, died peacefully in his sleep at the home of his daughter Elisabeth Sloan (John) in Houston, Texas on February 25, 2016.
He was a 50-year resident of Spokane where his many friends called him Val.
Valentine was born in Krasna, Ukraine and resettled in Germany following the end of WWII.
There he married Mathilde Kessel and the family emigrated to the United States in 1955, first living in Belfield N.D. and later relocating in Spokane, Washington where he worked for 23 years for Artistic Iron Works prior to retiring.
He was an active member of the German American Society in Spokane for many years.
Valentine and Mathilde had five children, Elisabeth Sloan (John) of Houston, Texas; Peter Herzog (Lisa) of Sugar Land, Texas; Rose Priest (Roger Parks) of Spokane, Washington; Steve Herzog (Justine) of Media, Pennsylvania; and Harry Herzog (Madeline) of Linnwood, Washington.
Valentine was preceded in death by his wife Mathilde, but remarried and will be greatly missed by his wife Bernadette, his 5 children, 12 grandchildren, 13 great-grandchildren, his sister Ida of Kirchberg, Germany as well as many cousins, nieces and nephews and friends in the USA and Germany.
A Vigil Service and Rosary will be held at 6 pm at St. Mary's Parish, 304 South Adams Road, Spokane Valley, WA.
Mass of Christian Burial to be celebrated at 10 am, Saturday, March 5, 2016 at St. Mary's Parish.
In lieu of flowers, Memorial Gifts may be made to the German American Society, 25 West 3rd Avenue, Spokane, Washington, 99201.
---