Obituary: Morozzo, Donna Lee (Nee Cameron)
Age 79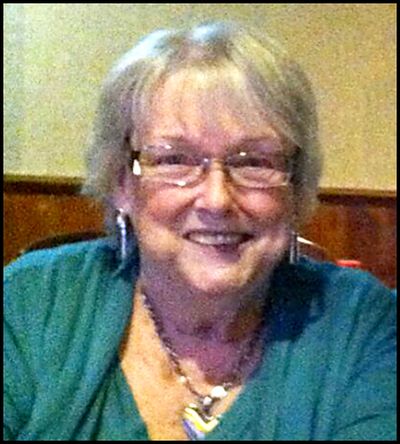 MOROZZO, Donna Lee

(nee Cameron)

Donna was born December 20, 1936 in Wallace, Idaho, to parents, Jack and Evelyn Cameron.
The family later settled in the Spokane area where Donna attended Lewis & Clark High School.
Donna passed away March 1st after valiantly enduring the ravages of COPD, Bird flu and auto immune disease over the period of the last four years.

Donna was a selfless homemaker who dedicated her life to her family.
She raised six children, grandchildren and great-grand- children.
She was a beacon of positivity for her family.
Donna was a lovely person who made friends easily, a graceful dancer, a tireless worker and a joy to be with.
She gave immeasurable amounts of joy and love to all who have known her.

After raising her family she left the area to work temporarily in New York, returning to Spokane, where she enjoyed a career in banking, before retiring.
Through her daughter, Donna met the man who was to become her future husband.
From their first phone call, they became inseparable.
They were married in 1993, spending their days and making a life on the shores of Loon Lake, Washington.
The lake gave her great peace and comfort.
There she found time to indulge her plants and flowers.
Bob was the love of her life.
They danced, played, and traveled together, enjoying the life she dreamed of and deserved.
Donna loved the lake, their home, and visitors.
She always had the cookie jar full!!
!
She was preceded in death by her parents and grandson Nathan Collins.
Survived by her husband of 23 years, Robert; and daughters: Julie Ray, Kelly (Don) Collins, Peggy Ray; and sons: Larry (Jean) Ray, Steven Ray and William Ray; in addition ten grandchildren and six great-grandchildren.
She is also survived by her sister Beverly Cameron.
At Donna's wish, no service will be held.
In lieu of flowers, donations may be made to her favorite charity, the Vanessa Behan Crisis Nursery.
---