News > Obituaries
Obituary: Smith, Roger D.
Age 77
Sun., March 6, 2016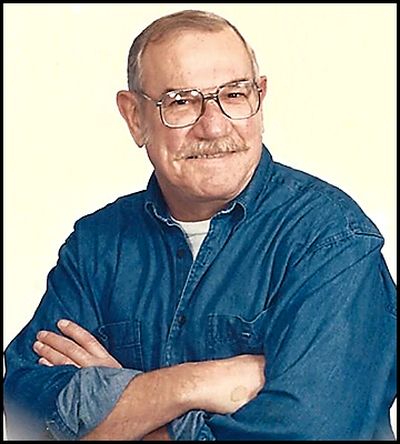 SMITH,

Roger D.
(Age 76)
Passed away on February 22nd, 2016 in Spokane Valley, WA.
Roger was born on March 11th, 1939 in Callaway, MN to Roy and Ruby Smith.
He moved to Spokane in 1950 and graduated from Central Valley High School in 1957.
He and Sherry were married in 1993, enjoying over 30 years of marriage together.
Roger retired from the BNN Railroad after 30 years of service.
He was a loving and caring father, husband, grandfather and brother.
Roger is survived by his wife, Sherry Smith; his children: Gina Ferraiuolo and John Ferraiuolo both of Spokane; grandson, Lance Paullin of CA; brothers: Ronald R. Smith of NC, Richard W. Smith of Spokane, Thomas E. Anderson of MD; sisters: Pamela J.
(John) Burlew of WA, Patricia L. Woodford of WA, Dawn L. MacDonald of Spokane, Debra A.
(Mike) Meier of Spokane Valley; 15 nieces and nephews; 21 great-nieces and nephews; and two great-great-nieces and nephews.
He was preceded in death by his parents and his stepfather, Gordon Anderson.
A memorial service will be held for Roger on March 14th, 2016 at 11:15am at the Washington State Veteran's Cemetery 21702 W. Espanola Rd., Medical Lake, WA 99022.
The family would like to extend a special thanks to all of Roger's caregivers at Sullivan Park and the staff at Valley General Hospital.
Local journalism is essential.
Give directly to The Spokesman-Review's Northwest Passages community forums series -- which helps to offset the costs of several reporter and editor positions at the newspaper -- by using the easy options below. Gifts processed in this system are not tax deductible, but are predominately used to help meet the local financial requirements needed to receive national matching-grant funds.
Subscribe to the Coronavirus newsletter
Get the day's latest Coronavirus news delivered to your inbox by subscribing to our newsletter.
---