News > Obituaries
Obituary: Brennan, Martha "Nan"
Age 72
Sun., March 13, 2016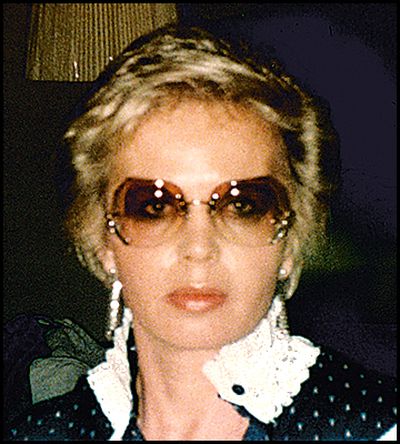 BRENNAN, Martha "Nan"

(Age 72)

Nan was born in Garden City, Kansas on January 21, 1944 to Buford and Mary (Shaffer) Dukes.
She married the love of her life Charles F. Brennan July 31, 1976.
Nan Worked at Pass- word Answering Service for years, and also a few years at Sears.
Nan loved children, animals, dancing, and always put her Family needs before her own.

Nan's husband, children, grandchildren, and great-grandchildren invite you to Celebrate Nan's Life at 2PM (Daylight Savings Time) March 13, 2016 at Faith Bible Church, 600 W. Cora Avenue, Spokane, WA 99205.
Food and time to be together will be directly following Services.
In lieu of flowers donations in Nan's name given to Hospice would be greatly appreciate.
Local journalism is essential.
Give directly to The Spokesman-Review's Northwest Passages community forums series -- which helps to offset the costs of several reporter and editor positions at the newspaper -- by using the easy options below. Gifts processed in this system are not tax deductible, but are predominately used to help meet the local financial requirements needed to receive national matching-grant funds.
Subscribe to the Coronavirus newsletter
Get the day's latest Coronavirus news delivered to your inbox by subscribing to our newsletter.
---