Blanchette: Big excitement develops for Domantas Sabonis vs. Jakob Poeltl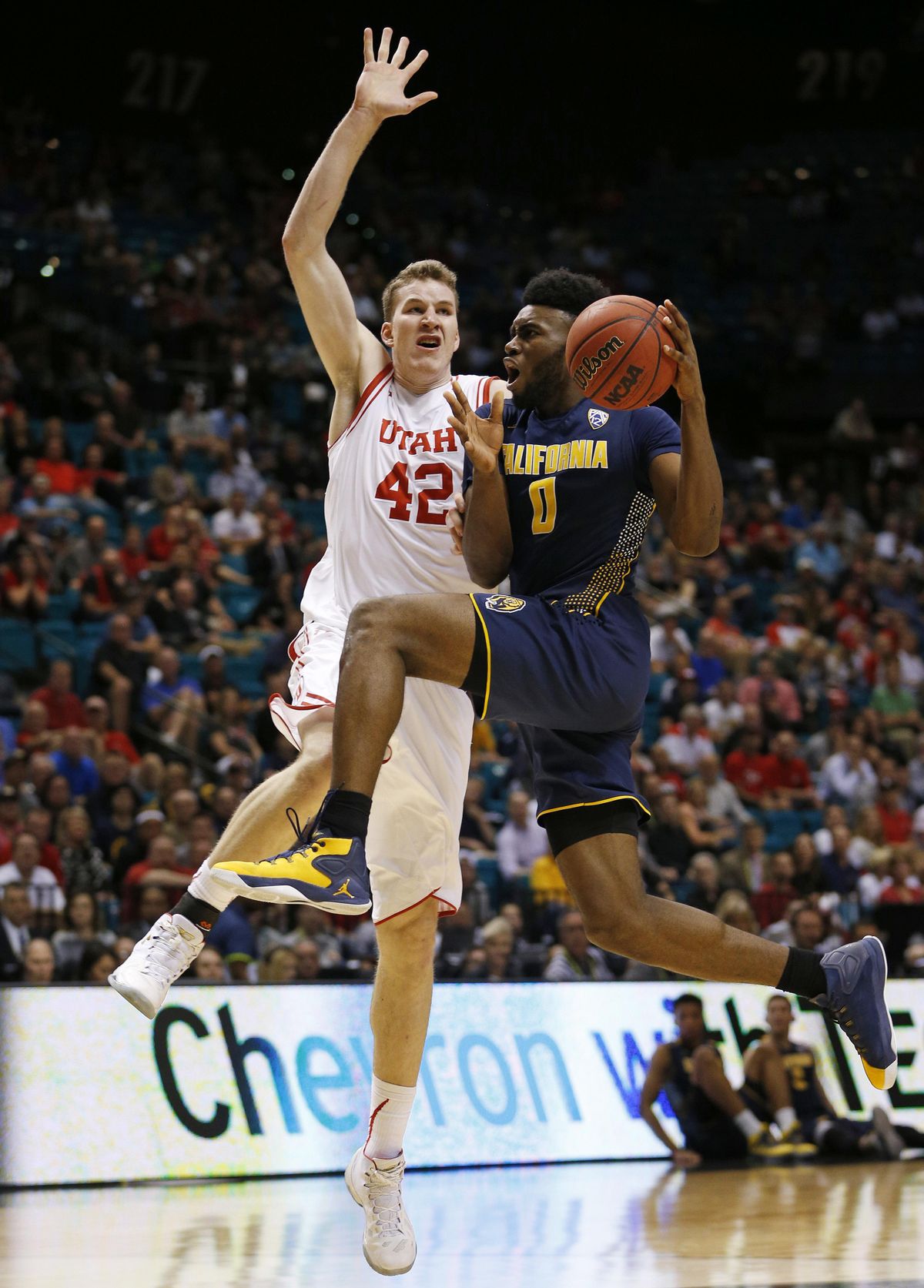 DENVER – The anticipation is higher than 7-feet tall already, but perhaps it's time for a caution.
After all, when was the last really good heavyweight fight you saw?
What the Klitschkos did to suck the life out of the division in boxing, the 3-point shot, dunks over furry mascots and SportsCenter did to the basketball spectacle – and crucible – of two giants warring in the paint.
Wilt Chamberlain and Bill Russell were once the game's competitive and spiritual standard. Now it's how many 3s Steph Curry can will in from Neptune.
So there's a sense of the unknown that's driving the ado around the meeting of Gonzaga and Utah – and more specifically, Domantas Sabonis and Jakob Poeltl – in the NCAA tournament's round of 32 here Saturday night. And maybe a little old-school nostalgia among those wistful for tail fins, the Kennedy mystique and melody.
But can it possibly match the build-up?
"I'm as curious as you," Utah coach Larry Krystkowiak admitted.
Krystkowiak has some historical skin in this game, being a descendent of the dinosaurs himself. At the University of Montana and later the NBA, he was a 6-foot-10 titan with an advanced degree in the low-block bump-and-grind. He also recalls the profane tinkering that changed the game's DNA.
"When I was playing, we were one of the first conferences that experimented with the 3-point line – in the Big Sky," he said. "When that came on, it was really hard to get the old-fashioned three-point play. But coaches still recruited the heck out of it – tried to pound the ball inside."
And now?
"The 3s add up a heck of a lot faster than the 2s," he said.
Happily, that hasn't lessened the buzz for Sabonis vs. Poeltl. If anything, the game itself is almost subtext.
"It's going to be awesome to see the battle between these two guys," Gonzaga senior Przemek Karnowski said. "I know I wish I was playing."
He would be a heck of a third man in the ring. But of course the 7-1 giant was brought down by a back injury in early December, the turning point in the strangest – and in many ways most charming – of Gonzaga seasons. His absence is also in many ways responsible for this 48 hours of hype, for it opened the door for full-time minutes for Sabonis instead of the assumed three-way split with Karnowski and Kyle Wiltjer.
The numbers have been eye-popping – 17.5 points, 11.7 rebounds a game, 61 percent shooting – but it's a ferocity that defines his appeal.
Indeed, it made for some hilarity when Seton Hall coach Kevin Willard came away from GU's 68-52 pounding of the Pirates in Thursday's first round confessing that Sabonis "was much more physical than he looked on film."
Did someone give Willard an old print of "Bambi" to study instead of game tape?
Whereas Poeltl's numbers show similar production (17.6, 9.0, 66 percent), but his mien is more, well, Austrian.
He has at least an inch and a few pounds on Sabonis, less of a midrange game that the Gonzaga big man has evolved this season, more of a rim-protecting presence. Both are sophomores and both are getting the kind of off-to-the-NBA-early buzz that they find off-putting at the moment, given what's at risk for their teams.
"He's a humble guy," teammate Kyle Kuzma said of Poeltl. "He puts us before him."
They have also met on the court before – in an Austria vs. Lithuania game last summer in Kedainiai, won by the hosts 86-71 despite 27 points from Poeltl.
"I really didn't go head to head with him too much," Poeltl said. "I was mostly guarding (Toronto Raptors center) Jonas Valanciunas. But (Sabonis) actually hit a 3 in my face, and I hit one right back at him."
Big rivalry, Austria and Lithuania?
"No," he laughed. "They're usually a lot better than us."
Nonetheless, the two have struck up a casual friendship ("He's a cool guy," Poeltl said) – and seem genuinely interested in the individual dynamics within the team stakes.
"I can't wait," Sabonis said.
He isn't the only one.
"Everyone is drawn to the big guys," Gonzaga assistant coach Tommy Lloyd said. "Although I'd be surprised if either team lets it be a one-on-one matchup."
So why are these summit meetings so rare now?
"There aren't a lot of guys like this, for one thing," Lloyd said. "And coaches are like anybody – they're creatures of comfort, and I don't think a lot of coaches are used to developing or creating a style of play that allows big guys to flourish. It's a guard-dominant game today.
"We've always had good bigs going back to Casey Calvary, but what we've tried to do in the last four or five years is play through our bigs more – run offense through them. And we're getting bigs that make decisions as opposed to just setting screens and posting up. It helps those guys develop because now they have to be a little more creative and think and recognize situations."
The situation tonight is winner-take-all. And it should be a big old time.
---