News > Spokane
Overnight search for murder suspect comes up empty in Bonner County
Thu., March 24, 2016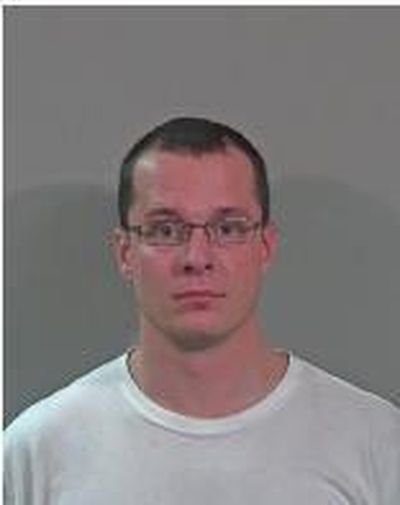 A wanted murder suspect is presumed to be still on the loose in Bonner County after an extensive search Wednesday turned up empty.
Police are searching for James Patrick Mancuso, 32, who is suspected of stabbing a man to death after an argument in Nampa, Idaho, earlier this month. He is accompanied by his girlfriend, Ashley Nicoli Ford, 27.
On Thursday a white extended cab 1991 Toyota pickup was reported stolen from the 700 block of Lower Zephyr Road in the area where Mancuso and Ford were last seen on Wednesday. The truck has tubular running boards and has an expired Idaho license plate of either 7B95103 or 7BF2239.
An Idaho State Police trooper attempted to pull the couple's car over Wednesday afternoon and they sped away, according to a press release from the Bonner County Sheriff's Office. The ISP car got stuck on the railroad tracks between McGhee Road and North Kootenai Road and the couple got away. Their car was later found abandoned on Racetrack Road off of Highway 95.
Deputies, troopers, Ponderay Police, Sandpoint Police and the U.S. Marshals searched the surrounding area for hours without finding the couple. Officials are making every effort to capture the couple and will continue following leads, the press release said.
The couple is considered armed and dangerous. Anyone who spots them or sees anything suspicious is asked to call 911.
Local journalism is essential.
Give directly to The Spokesman-Review's Northwest Passages community forums series -- which helps to offset the costs of several reporter and editor positions at the newspaper -- by using the easy options below. Gifts processed in this system are not tax deductible, but are predominately used to help meet the local financial requirements needed to receive national matching-grant funds.
Subscribe to the Coronavirus newsletter
Get the day's latest Coronavirus news delivered to your inbox by subscribing to our newsletter.
---