Two city workers hospitalized in Seattle after being burned at Spokane Waste-to-Energy Plant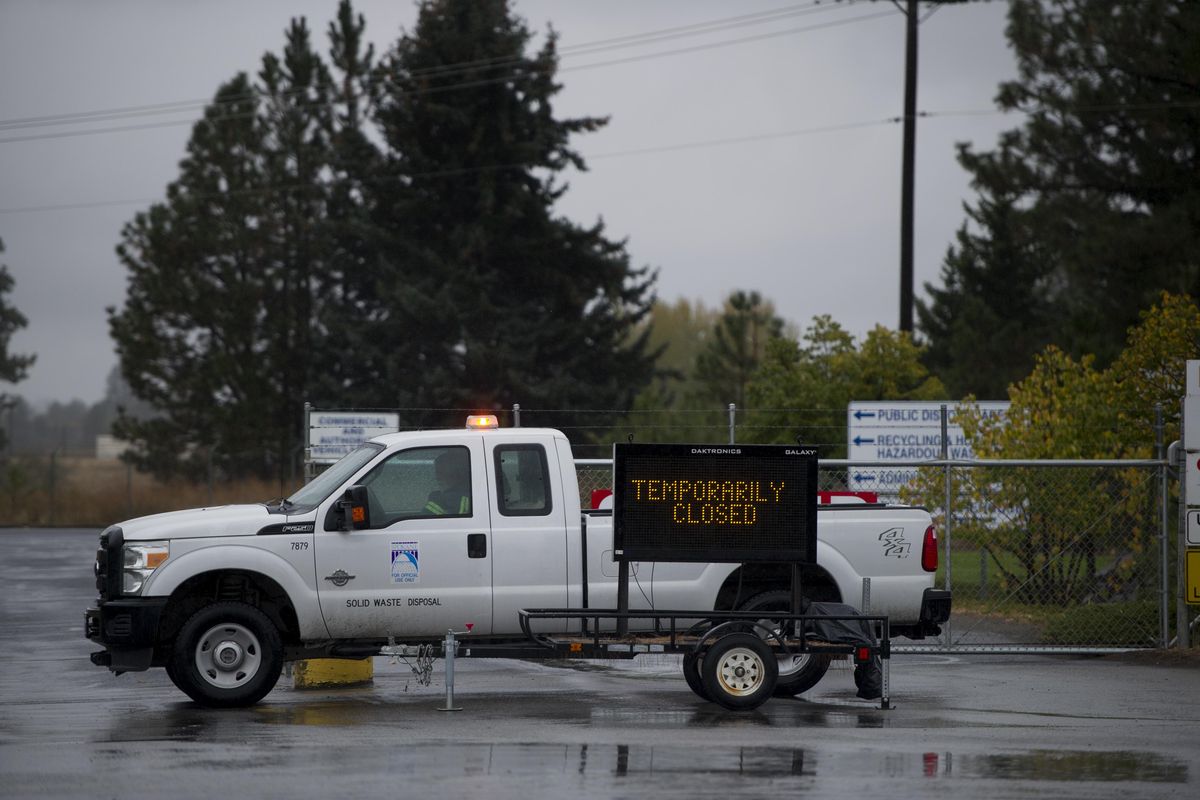 Two workers at Spokane's Waste-to-Energy plant are hospitalized in Seattle after they were burned Tuesday morning at the trash incinerator.
City officials characterized it as "a serious accident" as the two men were doing routine maintenance.
The workers were first taken to Providence Sacred Heart Medical Center and later airlifted to Seattle's Harborview Medical Center where they are in critical condition.
Spokane firefighters and paramedics were called to the plant west of Spokane at about 10 a.m. after employees witnessed the incident from a monitoring room above the incinerator, city officials said. The injured workers had been repairing a small hole in one of the metal pipes that carry superheated water through the facility.
"Both employees were inside of a boiler," Assistant Fire Chief Brian Schaeffer said. "They were doing routine maintenance, something that's been done innumerable times in the past, for years. And a piece of very molten, hot remnants … vaporized with water and caused the burns."
It's unclear what went wrong. City spokeswoman Marlene Feist said the boiler had been shut off since Monday. Scott Simmons, the city's public works director, said the workers had a combined 23 years of experience at the facility and were deeply familiar with its safety practices.
They were working in a confined space, with few other employees in the immediate vicinity, Simmons said. The boiler, one of two in the facility, remained out of operation Tuesday afternoon.
Schaeffer said facility staff followed emergency protocols "exactly as they should have, as we would expect them to." Employees performed first aid and rushed the injured workers into a cold shower before paramedics arrived and treated them on scene, he said.
Officials declined to give additional details, citing ongoing investigations by the fire department and the state Department of Labor and Industries.
The identities of the workers were being withheld out of respect for their families, Mayor David Condon said at a news conference.
"This is a devastating day for the city of Spokane," Condon said.
Joe Cavanaugh, president of the city's largest labor union, Local 270, called the incident "very sad." He praised the safety measures at the facility, which he described as a "heavy industrial" operation with "high heat and high electricity."
"They're very conscious of safety," Cavanaugh said.
Feist, who has been a city spokeswoman for 18 years, said Tuesday she is not aware of any similar incidents that have taken place at the Waste-to-Energy Plant. The Department of Labor and Industries, through a spokesman, could not immediately say Tuesday if the agency had investigated other industrial accidents at the facility since it opened 25 years ago.
The facility opened in 1991 after significant controversy and community debate, mostly about air pollution and costs. It was operated by Wheelabrator, a subsidiary of Waste Management, by contract until November 2014, when the city let that contract expire and took over management of the plant.
There have been no safety inspections by the state Department of Labor and Industries since the city took over operations and no complaints have been filed. The facility brings in about $6 million a year from the sale of electricity produced by burning trash.
The facility was closed for residential haulers Tuesday, and commercial loads were being diverted to county transfer stations. Customers are asked to take their garbage to the North Side transfer station at 22123 N. Elk Chattaroy Road, or the Spokane Valley transfer station at 3941 N. Sullivan Road.
---