Sports
Shalom Luani update: Pullman police to recommend assault charges
Tue., Sept. 6, 2016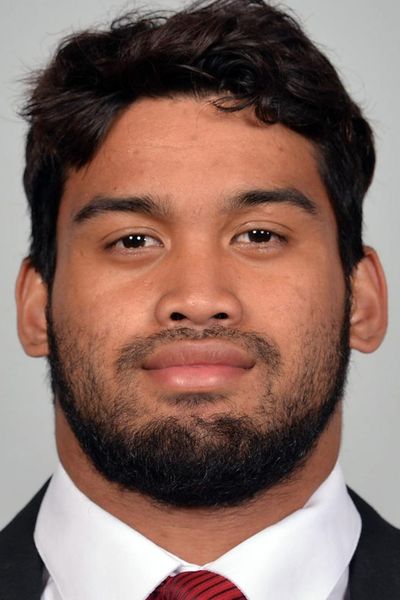 Pullman police say they will recommend an assault charge against Washington State football player Shalom Luani, even as coach Mike Leach disputes media accounts of Luani's arrest.
Luani, 22, was arrested and then released Aug. 24 after he was accused of punching a WSU student in an altercation outside a Domino's Pizza. Police said Luani became agitated when his pizza order took too long and that he went outside after an initial altercation when some patrons and the store manager tried to calm him down.
But Leach was quick to question that narrative. The day after the incident, he told The Spokesman-Review, "The initial fact-finding sounds like he got jumped by three people, but we'll wait until it unfolds."
And on Monday, Leach said in a press conference, "I'm very disappointed that the court of public opinion has been tainted and contaminated the way it has."
Leach has repeatedly declined to elaborate on those statements. And he has not shared any details he might have gleaned from talking to police about the incident.
Luani, a starting free safety, hasn't practiced since his arrest and did not play in Saturday's home opener against Eastern Washington. But Leach said Monday that Luani will play in the Cougars' upcoming game at Boise State.
He also stopped short of saying Luani was suspended from the field: "… suffice to say I'm comfortable with any punishment we've issued and don't plan to issue any more."
Police initially planned to charge Luani with second-degree assault, a felony, but no charges have been forwarded to the Whitman County Prosecutor's Office.
Pullman police Cmdr. Chris Tennant said detectives still are interviewing witnesses and expect to complete their investigation next week. Until then, the department won't release records related to the incident, he said.
"It will be an assault charge of some type, but the level I'm not sure about," Tennant said. "We arrested him on a second-degree because there was bodily harm – he broke the guy's nose."
Luani took to social media after the incident, saying, "There are two sides to every story, and I just wanted to say I'm sorry and I love you all."
He reportedly told police he was "jumped for no reason" by seven or eight individuals, but Tennant said that doesn't match what anyone else relayed to detectives.
Tennant said security footage provided by Domino's shows what happened in front of the pizza counter, but nothing outside the building.
Meanwhile, no arrests have been made in connection to the July 23 assault that left one student unconscious and another with a fractured jaw. Witnesses blamed a group of WSU football players, and police confirmed several players were persons of interest.
Alex Rodriguez, a 21-year-old senior, had to have his jaw reinforced with titanium plates after the assault. His mother, Susana Senent, has threatened to pursue legal action if no one is arrested.
Tennant said detectives are working to reconcile conflicting statements from witnesses and those involved. They have interviewed at least 40 people so far.
"Everybody that has talked to us has generally been cooperative," he said. "Now we're down to the folks who might not be so forthcoming."
Local journalism is essential.
Give directly to The Spokesman-Review's Northwest Passages community forums series -- which helps to offset the costs of several reporter and editor positions at the newspaper -- by using the easy options below. Gifts processed in this system are not tax deductible, but are predominately used to help meet the local financial requirements needed to receive national matching-grant funds.
Subscribe to the sports newsletter
Get the day's top sports headlines and breaking news delivered to your inbox by subscribing here.
---