Stream on Demand: 'Hidden Figures' comes to On Demand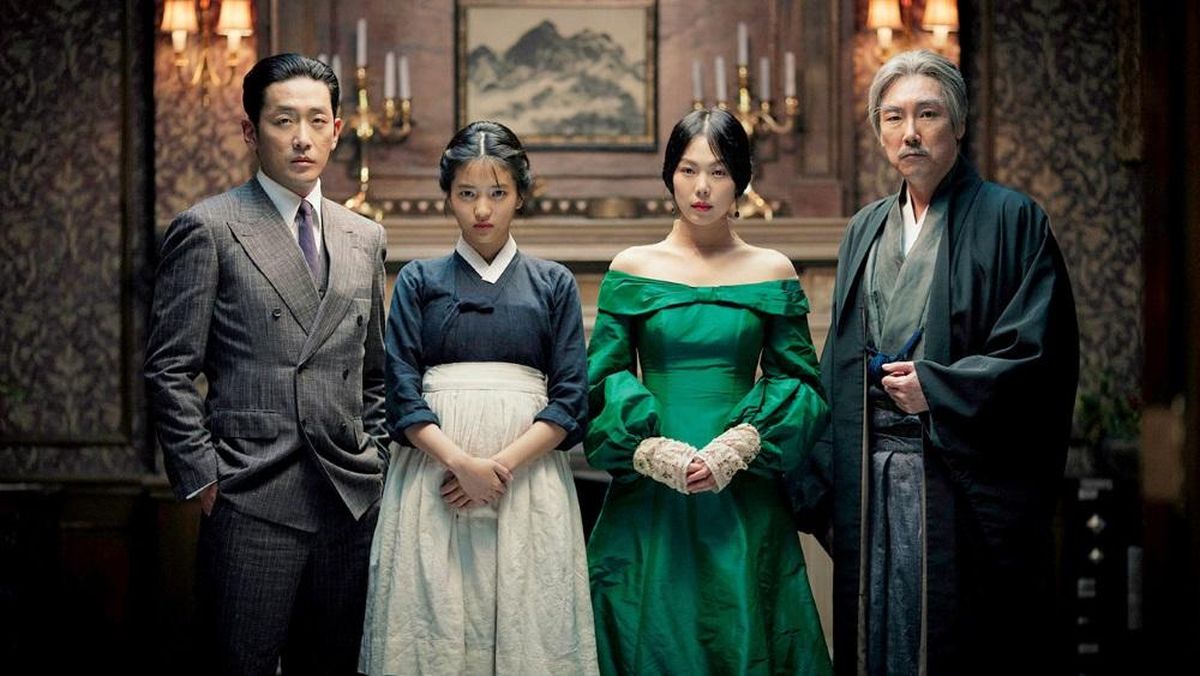 What's new for home viewing on video-on-demand and Netflix, Amazon Prime, and other streaming services.
Pay-Per-View / Video-On-Demand
Taraji P. Henson and Octavia Spencer star in the Oscar-nominated "Hidden Figures," the true story of the brilliant African-American women whose unheralded work in the early days of NASA helped send the first Americans into space (PG). Also on DVD and Blu-ray.
Also based on a true story, "Lion" stars Dev Patel as an adopted boy who uses Google Maps to find his lost family in India. It was nominated for six Academy Awards (PG-13). Also on DVD and Blu-ray and at Redbox.
Also new: the Oscar-nominated comedy "Toni Erdmann" from Germany (R), family adventure comedy "Monster Trucks" with Lucas Till and Jane Levy (PG), and horror film "The Bye Bye Man" (PG-13 and unrated versions).
Available same day as select theaters nationwide is Werner Herzog's historical adventure "Queen of the Desert" with Nicole Kidman and James Franco (PG-13). Also new: high school revenge comedy "The Outcasts" with Eden Sher and Victoria Justice (PG-13) and documentary "Mission Control: The Unsung Heroes of Apollo" (not rated).
Netflix
The animated odyssey "Kubo and the Two Strings" (2016) from Portland's Laika Entertainment is a family-friendly epic of imagination steeped in Japanese culture and mythology. Features the voices of Charlize Theron and Matthew McConaughey (PG).
"Mystery Science Theater 3000: The Return" revives the cult comedy about robot puppets heckling bad movies. Felicia Day, Patton Oswalt, and Jonah Ray co-star. 14 new episodes.
"Sandy Wexler" is the third Adam Sandler comedy made directly for Netflix (not rated).
Foreign Affairs: "Come What May" (France, 2016) follows the exodus of French refugees fleeing the 1940 Nazi invasion of France (R, with subtitles).
Streaming TV: the CW superhero team series "DC's Legends of Tomorrow: Season 2" improves on the overstuffed first season. Also new: "Documentary Now!: Season 2" from Fred Armisen and Bill Hader and the talk show "Chelsea: Season 2."
Stand-up: "Kevin Hart: What Now" (2016, R)
Remember Don Rickles, the godfather of insult comedy, with the documentary "Mr. Warmth: The Don Rickles Project" (2007, not rated).
Amazon Prime Video
The sexy South Korean drama "The Handmaiden" (2016) spins a compelling tale of con artists, forbidden love, pornography, and poetic justice (not rated, with subtitles).
Anna Biller's "The Love Witch" (2016) pays tribute to 1960s Technicolor romances and sexy European horror films with a supernatural story about a passionate witch (Samantha Robinson) whose love potions keep killing her lovers (not rated).
Foreign affairs: Mads Mikkelsen stars in the crime comedy "Flickering Lights" (2000) from Denmark (not rated, with subtitles).
True stories: Monty Python's Terry Jones explores modern economics in "Boom Bust Boom" (2016) with comedy, animation, and puppets (not rated).
Streaming TV: Nordic noir series "Fortitude: Season 2" offers up a new murder mystery in the Arctic Circle.
Amazon Prime / Hulu
Ice Cube and Cedric the Entertainer star in "Barbershop: The Next Cut" (2016, PG-13) and Lake Bell writes, directs, and stars in the show business comedy "In A World …" (2013, R).
Hulu
The Australian horror film "The Babadook" (2014) is both a primal fairy tale and an affecting family drama with old-fashioned scares and no explicit violence (not rated).
Oscar-winning actress Brie Larson shines in the tender and touching drama "Short Term 12" (2013) as a counselor at a facility for homeless kids (R).
Streaming TV: the animated "Camp Lakebottom: Season 1" arrives from Disney XD.
HBO Now
Inspired by a true story, the satirical "War Dogs" (2016) stars Jonah Hill and Miles Teller as private munitions brokers in over their heads (R).
HBO originals: the Brazilian drama "Psi: Season 3" begins (with subtitles) and comedy "Crashing" completes its debut season.
Showtime Anytime
"The Man Who Knew Infinity" (2015) stars Dev Patel as visionary mathematician Srinivasa Ramanujan and Jeremy Irons as his mentor at Trinity College (PG-13).
David Lynch's sweet, autumnal family drama "The Straight Story" (1999), starring Richard Farnsworth and Sissy Spacek, is gentle and offbeat and rated G.
Sundance Now
A pair of provocative American indie dramas: "Kid-Thing" (2012) from David Zellner and "Sun Don't Shine" (2012) from actress Amy Seimetz (not rated).
From France comes Claude Chabrol's low-key psychological thriller "The Color of Lies" (1999) and Jean-Luc Godard's notorious "Hail Mary" (1985), which sparked protests for its modern take on the story of the Virgin Mary.
New on disc
"Hidden Figures," "Lion," "Toni Erdmann," "Monster Trucks," "The Bye-Bye Man," "Sword Master"
At Redbox
"Lion," "Monster Trucks," "Collateral Beauty," "War on Everyone"
Sean Axmaker is a Seattle film critic and writer. His reviews of streaming movies and TV can be found at http://streamondemandathome.com.
---