Idaho F&G Commission unanimously rejects wolf-baiting, at least for now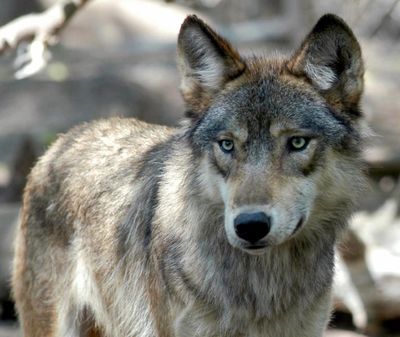 In a unanimous vote, the Idaho Fish and Game Commission has rejected the idea of allowing hunters to bait wolves, at least for now. A large majority of the public comments the Idaho Department of Fish and Game received on the proposal opposed baiting.
Commissioner Jerry Meyers says he would like more information about wolf baiting before moving ahead with any plan, the AP reported.
"I would like to have time to think about the rule," he told fellow commissioners, "to decide which areas and to what extent." Commissioners noted they could revisit the idea in the future.
Andrea Santarsiere, a senior attorney for the Center for Biological Diversity who is based in Victor, Idaho, applauded the decision. "In our view, baiting is unethical and unsportsmanlike, and we're glad to hear that the commission listened to the public's opinion on this issue," she said. "Idaho already has a lot of tools in the toolbox to kill wolves, so we didn't think it was necessary to add baiting to that list. … We're just really glad the proposal was shot down by the commission, and we'll be watching in case it surfaces again."
No other state allows the use of bait in hunting for wolves. Idaho currently allows bait to be used only in the hunting of black bears; that practice is a controversial one. A 1996 voter initiative that sought to ban it prompted a high-profile, emotional debate before failing at the polls, 40 percent to 60 percent.
Right now, under Idaho rules, someone who is hunting black bears with bait and also has a wolf tag could legally harvest a wolf that responds to the bait, if the hunter has the necessary permits. The proposed new wolf-baiting rule that the commission rejected would have allowed hunters to target wolves with bait outside bear season.
---