Two Amtrak trains stranded in Montana due to avalanche on Marias Pass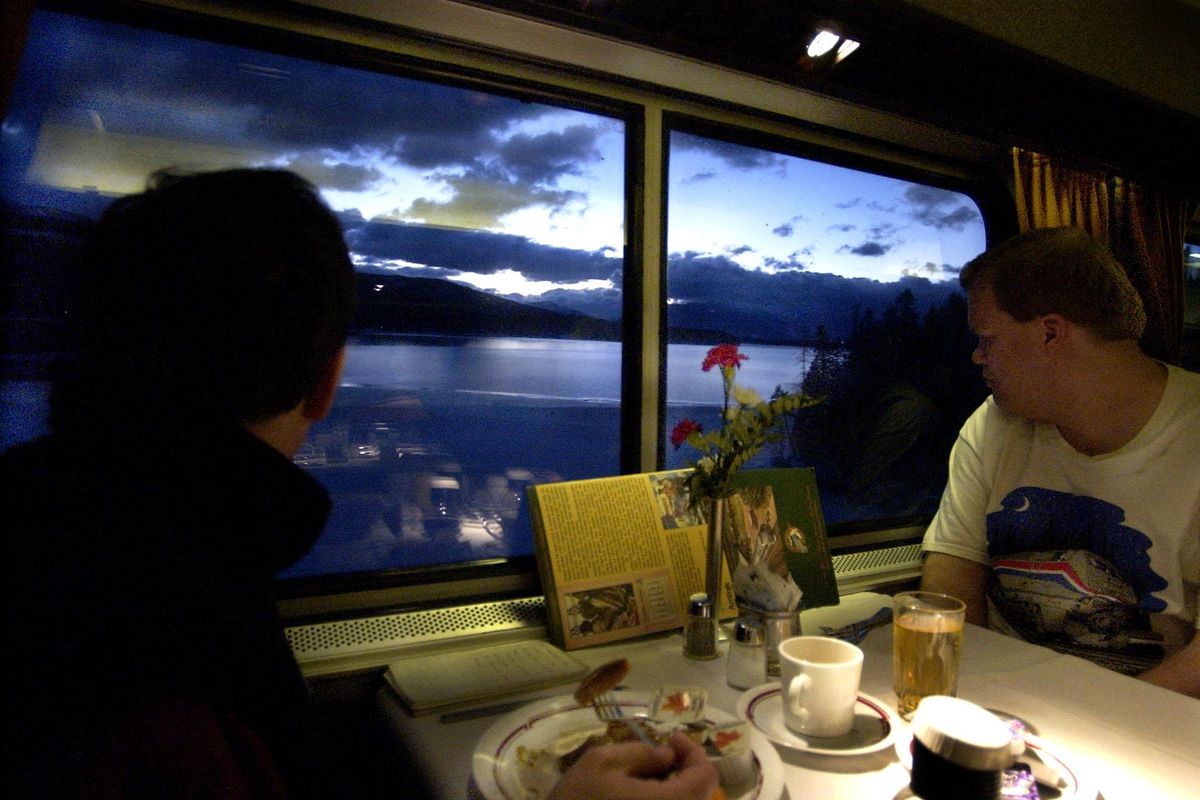 Two Amtrak passenger trains – one headed to Seattle, the other to Chicago – are stranded in Montana after an avalanche apparently wiped out or covered sections of BNSF Railway track on Marias Pass in northwestern Montana.
The trains, which are carrying about 90 passengers each, are slowly reversing to Whitefish and Cut Bank respectively, where passengers will disembark and be housed by Amtrak while they wait for BNSF crews to clear the railway of snow, said Marc Magliari, Chicago-based spokesman for Amtrak.
"That's the current plan as of now, to house the passengers there and await further word from BNSF," Magliari said. "We'll take care of our passengers, house them there in hotels or motels."
But word from passengers is that might not be the case. Sarah Ostrander, a recent college graduate of the University of Wisconsin-Madison, was a passenger in the train that reversed to Whitefish. She said Amtrak is not offering free lodging in Whitefish, nor is it being communicative about when the pass will open and the train will leave for the midwest.
"We can sleep on the train because it will be heated," she said. "But I recently called the Amtrak number, and they said nothing is certain yet, and they will not reimburse rooms but will give a free voucher for a ride."
The 23-year-old said was returning home after a weekslong job-hunting trip in Seattle. She said Amtrak was sending a train back to Spokane to be rerouted around the pass, but she'd rather stay in Whitefish and wait – even though she can't afford a motel or hotel, she said – than spend dozens more hours on a train.
"One of the waitresses at the restaurant I ate at offered for me to crash on their couch," she said.
The train headed westbound toward Seattle left Chicago on Saturday and made it as far as Browning, Montana, before having to return to Cut Bank.
The train that departed Seattle early Sunday morning was rerouted to Whitefish after being stopped near West Glacier. The train left Spokane around 9:30 a.m. Sunday morning, about 8 hours late.
According to officials, it could take a few days before the railway is up and running. Magliari said passengers could find alternate routes home, though U.S. Highway 2 is also closed due heavy snow on the pass.
"We'll await word from BNSF on the opening of the track" he said. "We do not expect that to occur in the next 24 hours."
Gus Melonas, a spokesman for BNSF based out of Seattle, said BNSF didn't know when the route would reopen, but he did say the railway has experts on site, working to clear snow and assessing what to do next.
"We're going to make sure conditions are safe," he said.
Magliari said another train has also stopped in North Dakota until the pass is cleared.
---