News > Pacific NW
Grant County suspect in 'execution-style' killing appears in court
Feb. 8, 2017 Updated Wed., Feb. 8, 2017 at 10:50 p.m.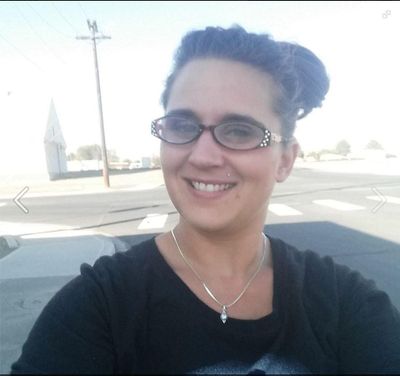 A man charged in the execution-style killing of a Grant County woman will have a trial date set next week.
The woman was found shot to death in December with a cardboard sign stuck to her back with a knife.
Gustavo Tapia Rodriguez, 39, is one of five undocumented immigrants from Mexico charged in the killing. He is the suspected triggerman, according to Grant County Sheriff Tom Jones.
Rodriguez is also known as Pablo Zamora-Hernandez. He was living in George, Washington, and remains jailed on a million-dollar bond on charges of murder and kidnapping. He appeared in court on Tuesday but is due back in court on Monday.
"We've had our share of homicides the last 20 years, but this one was especially ruthless and gruesome," Jones said. "I call it an execution-type murder."
The incident began on Dec. 21 at the Shady Tree RV Park in George, where the victim, 31-year-old Jill Sundberg, lived with her four children, all boys ages 13 and younger, Jones said.
Sundberg apparently joined the five suspects at a party when something went wrong.
"It sounds like (Sundberg) and Gustavo (Rodriguez) got into some kind of an argument," Jones said.
Rodriguez ordered another man at the party to put her into a Chevy Tahoe, the sheriff said.
The five suspects drove about 10 miles to a turnoff on the old Vantage Highway at Frenchman Coulee, which is near a popular rock climbing area.
"They pulled her out of the car. She was then kicked to her knees … and shot at point blank to the back of her head," Jones said. "Multiple rounds were then shot into her."
According to court records, witnesses said Julio Cesar Albarran Varona held Sundberg's hands and then kicked her knee, forcing her to the ground. Rodriguez then fired one shot into Sundberg's head and then kept firing. Investigators found 13 casings from .40 caliber handgun near her body.
After the killing and before the suspects left the scene, witnesses told investigators that Ambrosio Mendez Villanueva then grabbed a piece of cardboard "went over to Jill's body and put the piece of paper or cardboard on Jill and plunged the knife into it," court records state.
Investigators found a message written in Spanish on the cardboard.
"I don't have the translation," Jones said of the sign. "We had about eight of our deputies and major crimes detectives with a combined 75 or 80 years of experience and none of them had seen a gruesome murder such as this."
A hiker found Sundberg's body Dec. 22 about 15 feet from the parking area. Her killers made no effort to conceal the body, Jones said.
Rodriquez, Varona, 25, and Villanueva, 25, all face a charge of first-degree murder. Two men accused of being material witnesses in the case are Salvador Espinoza Gomez, 24, and Fernando Marcos Gutierrez, 33.
"All five are non-U.S. citizens," Jones said.
The sheriff said he did not know what Rodriguez, the suspected shooter, had for a job prior to his arrest. However, he was a convicted felon and was deported through El Paso, Texas, in 2007. He returned illegally to the United States.
After the killing, authorities arrested Rodriguez on an unrelated charge. As the U.S. Immigration and Naturalization Service held him in Tacoma, detectives questioned the other suspects in the case.
"Four of the five, other than Gustavo (Rodriquez), were interviewed as persons of interest prior to them being arrested" on Jan. 24, Jones said.
Sundberg was originally from Quincy. It's not known how she met the five suspects.
Her family members "are obviously devastated," Jones said. "It's tough for anybody to get their heads around this gruesome of a murder."
Local journalism is essential.
Give directly to The Spokesman-Review's Northwest Passages community forums series -- which helps to offset the costs of several reporter and editor positions at the newspaper -- by using the easy options below. Gifts processed in this system are not tax deductible, but are predominately used to help meet the local financial requirements needed to receive national matching-grant funds.
Subscribe now to get breaking news alerts in your email inbox
Get breaking news delivered to your inbox as it happens.
---