A&E > Entertainment
Typhoon frontman Kyle Morton shows quieter side at the Bartlett
Thu., Jan. 5, 2017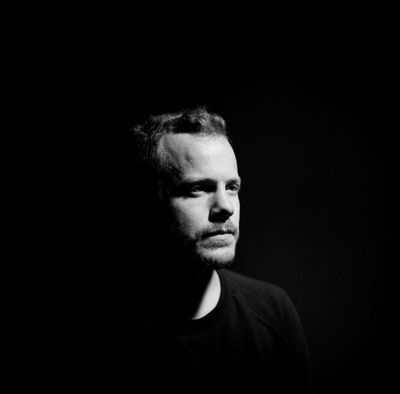 The music of Portland folk-pop collective Typhoon revels in the vast gulf that exists between a crash and a whisper. The band's live performances typically involve a dozen or so musicians on stage at once, and many of its songs begin as quiet acoustic ballads that, piece by piece, build to big, lush choruses.
The solo work of Typhoon frontman Kyle Morton, on the other hand, doesn't use such sweeping crescendos: It's quieter and more delicate, but it retains the band's sense of melody at a more reserved volume.
Morton is now on a short tour with his debut solo record, "What Will Destroy You," and he performs at the Bartlett on Tuesday. Morton was last on the Bartlett's stage with his full band in 2014; this time he'll be alone.
"I avoided it like the plague for a long time. I hated it," Morton said of performing solo. "I couldn't get comfortable up there. I really like playing music with people. For a long time, that was the point of music for me. But this is a different sort of thing. … It's a lot of fun, and I feel like I have more direct contact with the audience this way."
Morton has been Typhoon's primary songwriter since he started the group in 2005, and the band has so many moving parts that he considers himself something of a conductor during the band's live performances. This touring solo setup, which is nothing more than Morton and a guitar, allows him to focus more on lyrics than complex instrumentation.
"Typhoon can be kind of a rock 'n' roll show, depending on what the venue is and what the crowd's like," Morton said. "This is definitely more of an intimate gathering."
"What Will Destroy You" came together while Typhoon was on hiatus, which Morton saw as an opportunity to be "more prolific than usual." Its 10 songs were written quickly, sometimes in a matter of minutes, and recorded over the course of a month. Morton says that this material could have easily been retrofitted to the typical Typhoon sound, but he wasn't able to make them fit into the kind of narrative that typically defines the band's records.
"It was kind of a relief from Typhoon record-making, which is always really painstaking," Morton said. "It's a much less precious work flow. It's not the Taj Mahal. It's just a song I'm going to put out, and eventually I'll get past it and come back to it. I don't have any songs I regret releasing yet."
But the tracks on "What Will Destroy You" do follow a certain thematic chronology. The album, which gets its title from the Gospel of Thomas, meditates on death (it opens with a coffin being lowered into the ground), loss, the nature of memory and the pitfalls of creativity.
There are a couple of love songs, too ("That's always strange for me," Morton said), but they're mostly defined by desperation or regret. One is even set in a post-apocalyptic world where "there's no need to repopulate."
Typhoon released its most recent studio album, "White Lighter," in 2013, and another one is coming. The band is set to release a new record this year, likely in the fall, and Morton describes it as a "behemoth" double LP. Morton's set list may even feature stripped down versions of a song or two you'll hear on that forthcoming record, but his current focus is on the small things.
"I'm learning a lot more self-reliance, since I'm out here traveling by myself," Morton said. "I never really wanted to tour by myself because it seemed kind of daunting. But there's something kind of nomadic and cool about it."
Local journalism is essential.
Give directly to The Spokesman-Review's Northwest Passages community forums series -- which helps to offset the costs of several reporter and editor positions at the newspaper -- by using the easy options below. Gifts processed in this system are not tax deductible, but are predominately used to help meet the local financial requirements needed to receive national matching-grant funds.
Subscribe to the Spokane7 email newsletter
Get the day's top entertainment headlines delivered to your inbox every morning.
---