A&E > Music
Thomas Hampson returns to his roots at Spokane's Fox Theater
Nov. 1, 2017 Updated Wed., Nov. 1, 2017 at 4:06 p.m.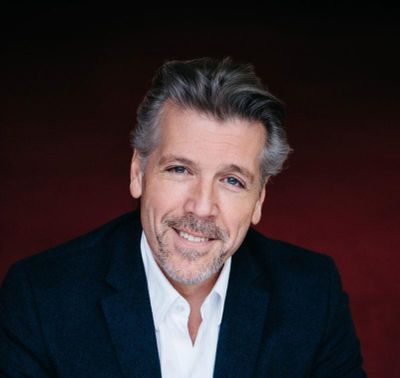 Thomas Hampson, Eastern Washington's homegrown international opera star, was the last person to perform at the Fox Theater in 2005 before it went dark and began extensive renovations. He returned in 2007 for the inaugural season of the restored facility, and again in 2009 to perform the world premiere of Michael Daugherty's "Letters From Lincoln."
His roots at the Fox actually run much further back – to the 1970s – and to a specific place – the theater's balcony.
As a high school student at Upper Columbia Academy in Spangle, a reward for good grades was a trip to the Fox to see the Spokane Symphony perform, back when the theater primarily was a movie house.
"It sounded like a very cultural activity," Hampson said in a recent phone interview from London, "but it was one of the few times you could sit with your girlfriend." He added, chuckling, "So there were a lot of motivations involved. I must say that being in the balcony … some of the first symphonic works I'd ever heard in my life played by a symphonic orchestra were in the Fox Theater with the Spokane Symphony."
After high school, Hampson, who was raised in the Tri-Cities, received his operatic training at Eastern Washington University and with Sister Marietta Coyle at Fort Wright College. He proudly proclaims his allegiance the Spokane Symphony Chorale, of which he is a founding member.
"The Fox is kind of an institution in my life," he said, later adding, "The roots of my existence are very deep in the city and in that building."
He'll return to the Fox, and his former stomping grounds, this weekend to help celebrate the 10th anniversary of the Fox's restoration in an ecclectic program that includes works by W.A. Mozart, Richard Wagner, Aaron Copland and Cole Porter. There's no real theme to the program, but there is one common element: Hampson and symphony music director Eckart Preu had Hampson's old friends in the Spokane Symphony Chorale in mind.
"Eckart and I were really looking for things we could do with chorus," Hampson said. "I think it's going to be fun to have (Copland's "Old American Songs, Set 1"). I think it's going to be a wonderful concert."
After leaving Spokane, Hampson studied at the University of Southern California, won the Metropolitan Opera auditions in 1981, and made his recording debut in 1986, singing Gustav Mahler's Symphony No. 6 with the Vienna Philharmonic, conducted by Leonard Bernstein. He's gone on to record more than 70 albums, winning two Grammys along the way, and is widely admired as one of America's leading baritones, with performances in "Cosi Fan Tutti," "Eugene Onegin," "Don Carlos," "Hamlet," and "Dr. Faustus," among many others, to his credit.
While back in the region, he's counting on seeing old friends and family, taking his wife to see his old high school, looking out over the Indian Canyon Golf Course and wishing there was time to play, and visiting his mother in Walla Walla and his daughter and her children in Clarkston.
"I always love to come back to Spokane and see what's changed. It's a wonderful city," he said, adding that he wishes he could get back more often. "The center of gravity of my life certainly is not the West Coast. When I do jump over there, it's always because of family. But I carry Spokane proudly in my biography and in my heart. … My musical, mature life started in Spokane. I became and found out there was something named 'Thomas Hampson' in Spokane, Washington, and I will never forget that."
Local journalism is essential.
Give directly to The Spokesman-Review's Northwest Passages community forums series -- which helps to offset the costs of several reporter and editor positions at the newspaper -- by using the easy options below. Gifts processed in this system are not tax deductible, but are predominately used to help meet the local financial requirements needed to receive national matching-grant funds.
Subscribe to the Spokane7 email newsletter
Get the day's top entertainment headlines delivered to your inbox every morning.
---