Then and Now: Edison Electric Illuminating Company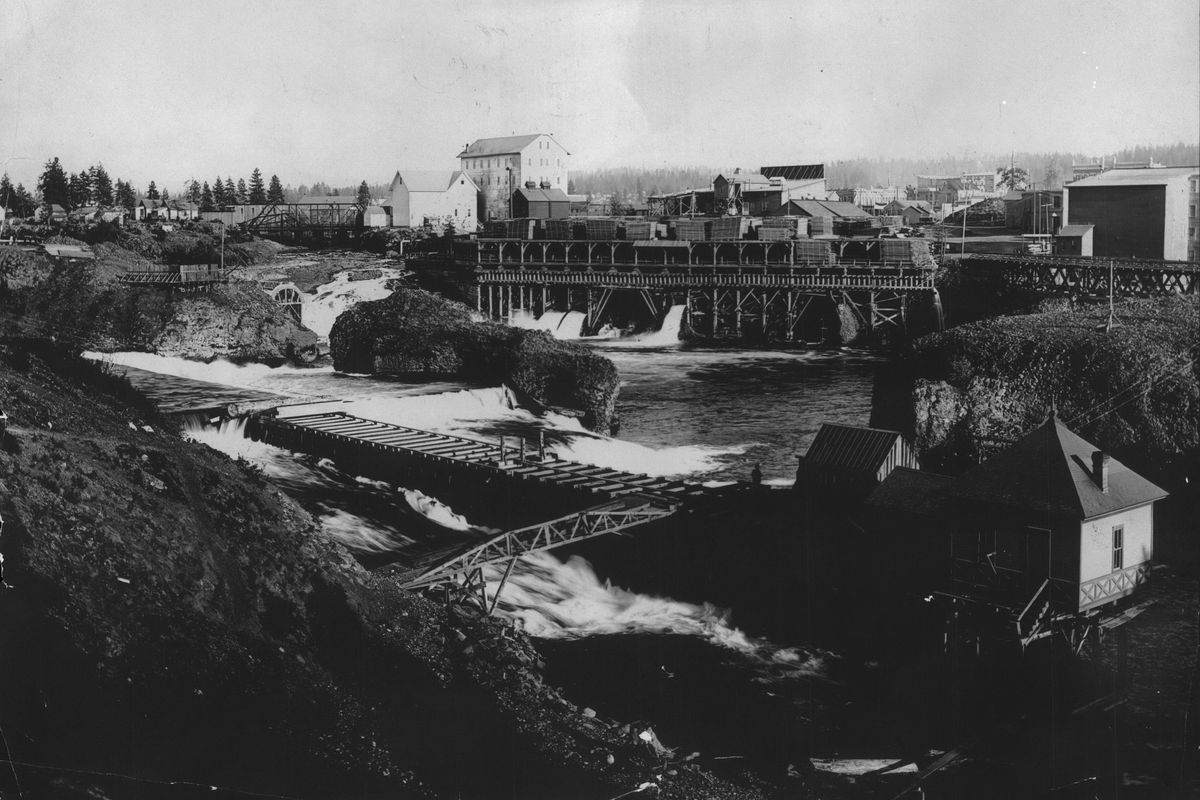 George Fitch is credited with installing Spokane's first electrical generator, then called an "arc dynamo." He placed it in a water-powered flour mill and powered 10 street lights strung around the downtown business district in 1885.
In a race to bring light to the dusty frontier town, a partnership of business leaders bought Fitch out in 1886 and organized the Spokane Falls Electric Light and Power Company.
They ordered a generating plant from Thomas Edison's company. The 30-kilovolt plant was built near the Post Street Bridge and fed by the river's north channel.
More streetlights were installed, but the demand skyrocketed, especially from private homes downtown and in Browne's Addition.
To expand the tiny direct current plant, the partners sought financing from investors in New York.
The company traded stock to Edison for financing, so it was renamed the Edison Electric Illuminating Co. of Spokane Falls and quadrupled the power output of the river.
Demand outstripped the supply again in short order.
Finding the money to expand again was difficult because many Eastern investors believed that hydropower, driven by river flows that varied widely, was not a good investment. Edison himself favored steam power.
And there were other entrepreneurs trying to start their own power companies.
EEICSF president F. Rockwood Moore, a mining investor and bank president, had helped to bring the first electric street cars to Spokane.
Knowing that street cars needed more power, he and some partners formed Washington Water Power Co. to finance the development of the lower falls near Monroe Street.
More importantly, perhaps, it would produce power without the 30 percent royalty that Edison demanded on every plant he sold.
Only temporarily slowed by the 1889 fire, WWP forged ahead. They bought the flour mill by the Post Street bridge and built an 18-foot dam to raise the water level behind the pen stocks, the giant pipes that feed the generator in the new powerhouse at the bottom of the falls.
By 1891, WWP had full control of the Edison company. After multiple reorganizations during the financial upheaval of the 1890s, EEICSF and other acquisitions were unified under the name Washington Water Power Company.
---