Free swimming will require SplashPass in Spokane, other pools offer free days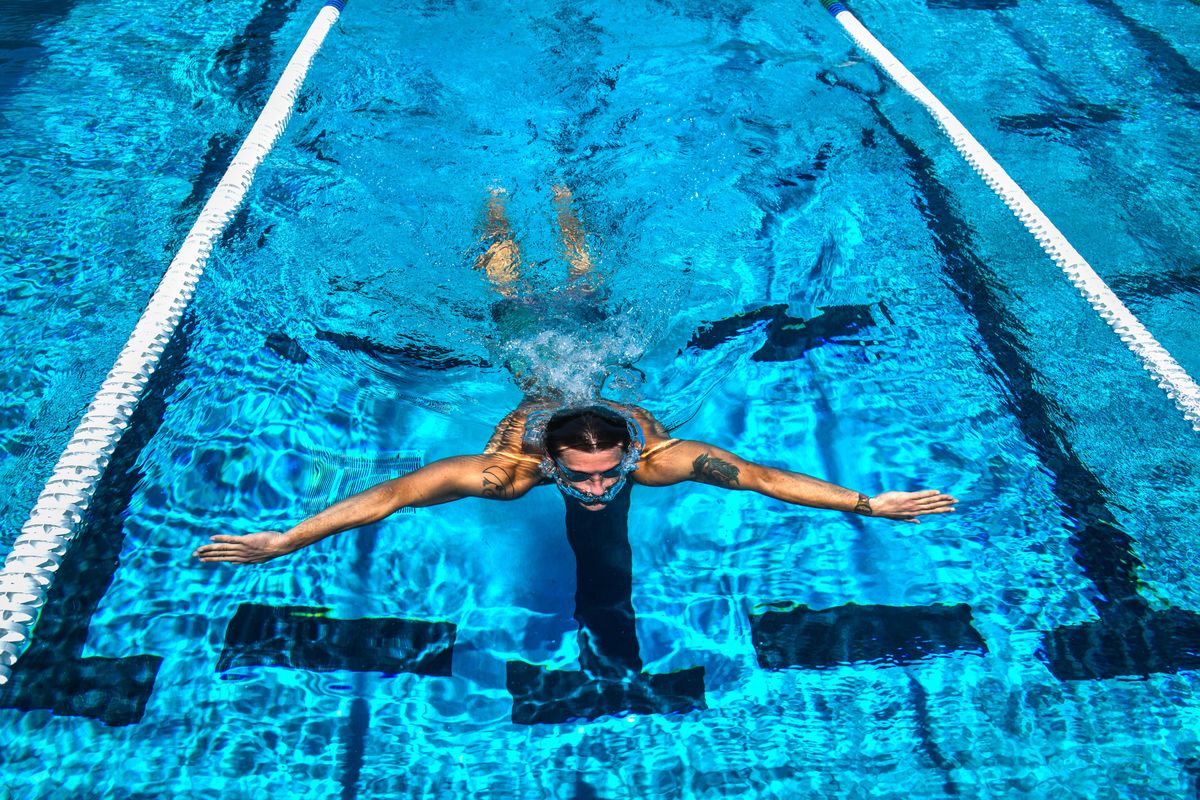 Free entry for all is coming to Spokane public swimming pools later this month, but visitors will need a pass in order to walk through the gates.
Eager swimmers can sign up for a free "SplashPass" now by visiting City Hall or the city's website and filling out a questionnaire before pools open June 18.
The "passes" will be stored electronically and won't require visitors to keep track of an actual piece of paper, said Chris Parker, assistant supervisor of aquatics for the city. There won't be any limitations on the number of passes issued, and they're available even to those who live outside city limits, she said.
"One of the reasons we want registration is to let everybody know what the pool rules are, before they get their pass," Parker said. "Then, it also lets them know that they can sign up for alerts and notifications as to whether there's a closure at a particular pool."
Visitors will check in with a lifeguard at the front desk when they arrive at a pool, who will look up the person's name if they're already in the system or give them a form to fill out during their visit to register. The system also will allow the city to acquire statistics showing information about where swimmers are from, their age and what times are most popular.
Spokane had a proud tradition of free swimming for kids until the Park Board voted in 2009 to begin charging them following the construction of new pools. Until then, since it first opened pools in 1914, Spokane had only charged kids to swim during one summer – in 1982.
Free swimming was approved by the Spokane Park Board earlier this spring, after city staff noted that ticket sales were only recouping about $200,000 of the estimated $1 million it cost to operate the pools during the 10-week summer season. Last year, children were charged $2 and adults paid $4.
Other free swims
Spokane's decision to offer free swimming has caused some nervousness for operators of pools in surrounding areas, but sponsors have stepped forward to provide some free swim days this summer at pools in Spokane Valley, Cheney and the unincorporated areas of Spokane County.
Doug Chase, Spokane County parks director, said he expects a drop in attendance of nearly 25 percent at the Northside and Southsideaquatics centers, where entry will continue to cost $2.50 for children under 5 years old and $5 for those 5 and older.
"We're really pleased and happy for the city that they're able to do that," Chase said of the city's decision to offer free swimming. "We're happy in the way that you might be really excited for a family member that won the lottery."
Chase noted that the county's pools offer additional amenities, including volleyball courts and concessions, a feature that had to be removed from the city's offerings because of the decision no longer to accept money at municipal pools.
The Spokane Parks Foundation, as part of a $63,000 investment for the region's aquatics centers, is helping to sponsor free swimming nights on Saturdays at the two county pools from 6 p.m. to dusk. On three of those nights, a free family movie will be shown after the pools close, sponsored by Spokane Federal Credit Union.
"We will have opportunities that we have not been able to provide in past years," Chase said.
Terri Fortner, executive director of the parks foundation, said the decision to offer free swim days weekly throughout the summer was made possible by removal of fees at city pools. That freed up money that is usually used by the nonprofit to subsidize entry passes for low-income families as part of its "Make a Splash in a Kid's Life" program.
"We've never done this before," Fortner said. "What we're hoping is, if people have the ability to come for free and spend a day, they might be more apt to spend that little bit of money on another visit."
In addition to the free swimming days, the Parks Foundation will help support free swimming clinics at Spokane pools on Saturday mornings. They'll also be handing out donated swimsuits from The General Store at area community centers, she said.
Free swimming will come to Spokane Valley's three pools on Monday, Tuesday and Wednesday afternoons this summer. Park Road Pool will feature free swimming Monday, Terrace View Pool on Tuesday and Valley Mission Pool on Wednesday, all from 1 p.m to 5 p.m. Entry is usually $1.
Spokane Valley Parks Director Mike Stone said he didn't know how free swimming in Spokane might affect admission in the Valley. But anticipates "some impact."
"Time will tell as to whether or not this is going to create any overcrowded-ness," Stone said, noting that daycare and childcare programs likely would be attracted by the offer of free swimming. "That's a great deal. We're going to sit back and watch this."
Parker said Spokane pools will be staffed to allow capacity crowds safely through the turnstiles, but some visitors may be turned away once capacity is reached.
"That's something that has happened at a couple of our pools," she said. "That will probably happen again."
Free swimming at the outdoor pool in Cheney will be offered on Thursday and Saturday afternoons beginning June 14, and Saturday afternoons in July and August.
---