News > Nation
School chief doesn't explain public defecation at hearing
June 12, 2018 Updated Tue., June 12, 2018 at 11:07 a.m.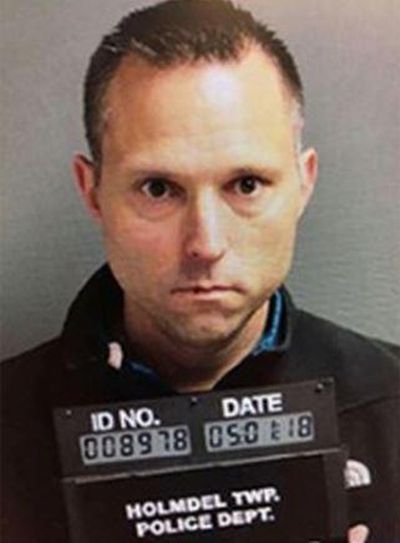 HOLMDEL, N.J. – A school superintendent accused of repeatedly relieving himself during early morning workouts and leaving piles of his own feces next to a track at a New Jersey high school didn't explain his behavior during a brief court hearing Tuesday.
Thomas Tramaglini is charged with public defecation, lewdness and littering. He appeared before a municipal court judge Tuesday morning.
Authorities say surveillance video caught Tramaglini in the act in late April following an early-morning run at Holmdel High School's athletic facilities. Police said staff members were watching to see who'd been leaving human feces on the property.
The 42-year-old Tramaglini is superintendent of the Kenilworth school district, about 25 miles away. He's on paid leave from his $147,000-a-year job.
At Tuesday's hearing, Tramaglini's attorneys said they'd only been shown part of the surveillance video. The judge told attorneys for both sides to address the issue and return for a hearing at a later date.
Tramaglini and his attorneys didn't comment as they left the courthouse.
Local journalism is essential.
Give directly to The Spokesman-Review's Northwest Passages community forums series -- which helps to offset the costs of several reporter and editor positions at the newspaper -- by using the easy options below. Gifts processed in this system are not tax deductible, but are predominately used to help meet the local financial requirements needed to receive national matching-grant funds.
Subscribe now to get breaking news alerts in your email inbox
Get breaking news delivered to your inbox as it happens.
---